I am so excited to share this dress tute with you for two reasons. One, it's for Spring which is just around the corner. Yay!  And secondly, most of the tutorials I create are inspired by items I see in a magazine, online, while out shopping, etc.  but this dress I dreamt up from scratch and I'm thrilled with how it came out.  It was inspired solely by the fabrics, which I fell in love with.  I adore the 70's vibe of the colors so I named this dress the "Little Flower Child Sundress".
This dress is made entirely out of strips of fabric so it's a great beginner project.  It does use some shirring but if you haven't tried to shirr with elastic thread yet, now is your chance!  I recently did a Basics Tute on Shirring on a Brother with Drop-In Bobbin.  This is the shirring method I use every time and it yields great results.


These are the gorgeous fabrics.  I bought the
Fat Quarter Pack from Fabric Envy
.  It may work better to purchase a half yard of each fabric though so you don't have to piece together the long strips so much.  (I'll explain this part when we get into the tute).  On the other hand, using the fat quarter pack made for a cheaper option!
These are the fabrics from top to bottom:
This dress has four layers: the bodice and the three pieces that make up the skirt portion.  The bodice will get shirred and layers two and three will get ruffled.  My measurements are based on an approximate 2T and tailored to my daughter's measurements but I'll also tell you how to adjust the dress for any size.
First take two measurements:
The chest circumference just under the armpits
Length from armpit to knee
Bodice piece: [(chest circumference + 1″) x 2] x 5″  
Layer 1: same length as the bodice x 4″
Layer 2: (chest circumference x 2.5) x 5″ <----Round up to make it easier
Layer 3: (chest circumference x 3) x 5.5″
Straps (cut 4): 15″x2″
The width of the pieces is based on my daughter being 15″ from armpit to knee so you may need to adjust per your child's length measurement.  My daughter was 21″ around the chest so here is how the math break's down for my strips of fabric:
Bodice piece: [(21 + 1″) x 2] x 5″  which comes out to a 44″x5″ strip
Layer 1: 44 x 4″
Layer 2: (21″ x 2.5) x 5″ which comes out to 53″x5″ (rounded up from 52.5″)
Layer 3: (21″ x 3) x 5.5″ which comes out to 63″ x 5.5″
Piece strips together as needed to get desired length. Whew!  Enough with the math.
Pardon the lighting for the some of the pics.  I sewed this at night after the kids were in bed.
First, decide which order you want your layers in.  Remember, the bodice piece will get shirred so I picked the most basic design for that piece.
We are going to work on this dress in two pieces.  First, the bodice and layer one.  Serge the top of the bodice lengthwise (or fold over 1/4″ iron, then fold another 1/4″ and sew the hem).
With RST (right sides together) sew the bottom edge of the bodice (the non-serged/hemmed side) to layer one lengthwise with a 3/8″ seam.  Serge or zigzag.  Open and press the seam.  Topstitch with a 1/8″ seam.  Now your top piece looks like the below.  Set aside for the moment.
Now grab your bottom layer so we can hem it.  You can hem the same way as with the top of the bodice or serge, fold over and hem with a 1/4″ seam.  (Pardon my yucky ironing board cover…I need a new one!).
Now the whole dress is together.
 With RST, pin the open edges lining up the layers.  Sew with a 3/8″ seam.  Trim threads.  Serge or zig zag.  Turn right side out, press seam and topstitch with a 1/8″ seam.
Now set your iron to steam so we can shrink up the shirring.  Simply iron with a lot of steam on the right side of fabric and watch the shirring do it's thing!
Almost done.  Now for the straps.  Fold each short each of the strap piece over 1/4″ and iron.  Then fold strip in half lengthwise and iron.  Open and fold each side toward the middle and iron again (see pics for a better explanation).  Then fold in half and iron again.  Sew with a 1/8″ seam.  Repeat until all four straps are complete.

NEW! Share Photos of things you make using my tutes in the Designed by Dawn Nicole Flikr Group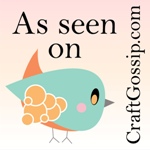 Linking up on: