7 Ways to Draw Fall Leaves. How to draw seven common types of Fall leaves. Plus, how to use them to add character to your hand lettering and calligraphy.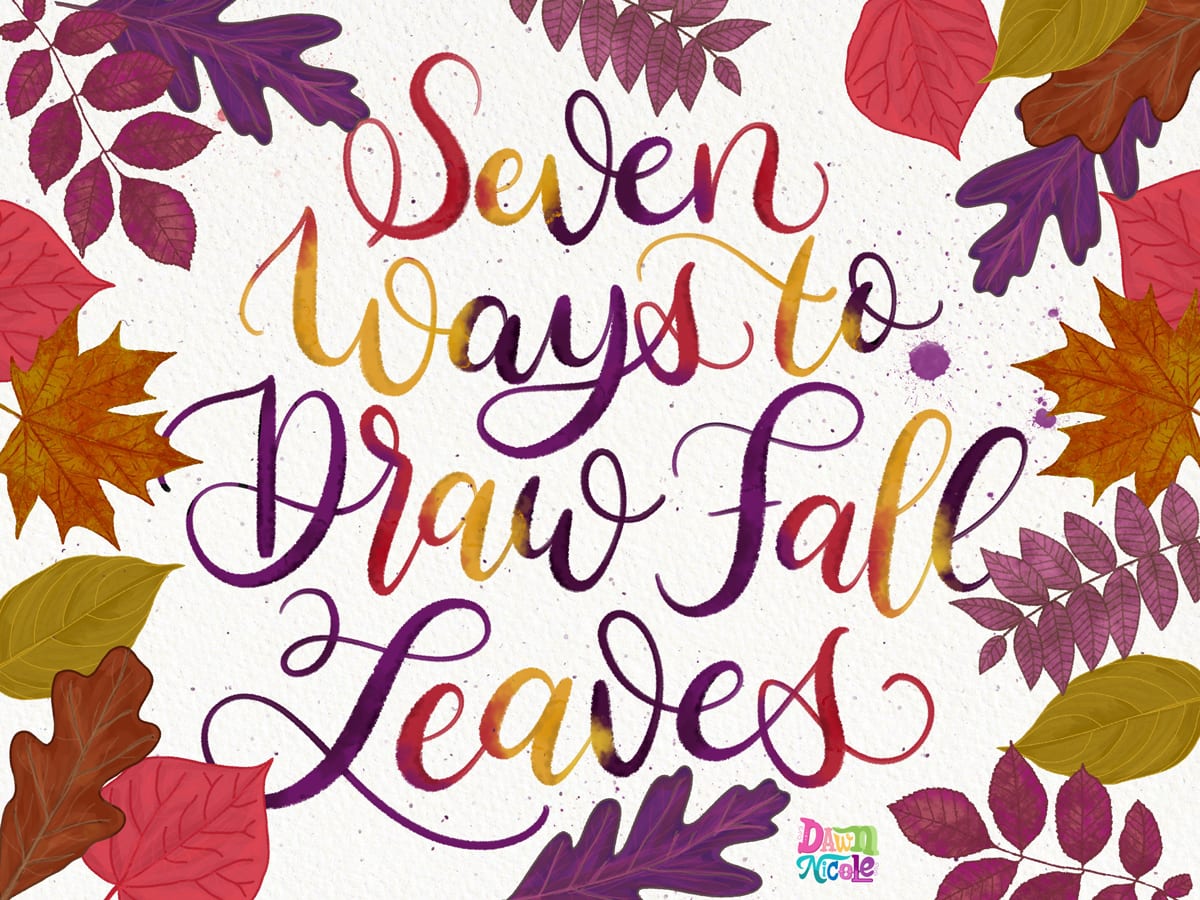 7 Ways to Draw Fall Leaves
Fall is in the air, my friends!
It's the perfect time to create seasonal projects, and what could be a better embellishment than pretty fall leaves?
Today, I want to show you seven super-easy leaf designs you can use to accent your hand-lettering and calligraphy as the weather turns chilly.
Using Leaves as IllustrationS in Your Lettering
I'll show you two examples of lettering work I've done that utilize leaves to fill in space.
Leaves make great embellishments, whether you use just one type or a combination in your designs.
In this colorful "Fall" piece, I've added leaves to give the piece a more Fall-like feeling, despite my rainbow color palette.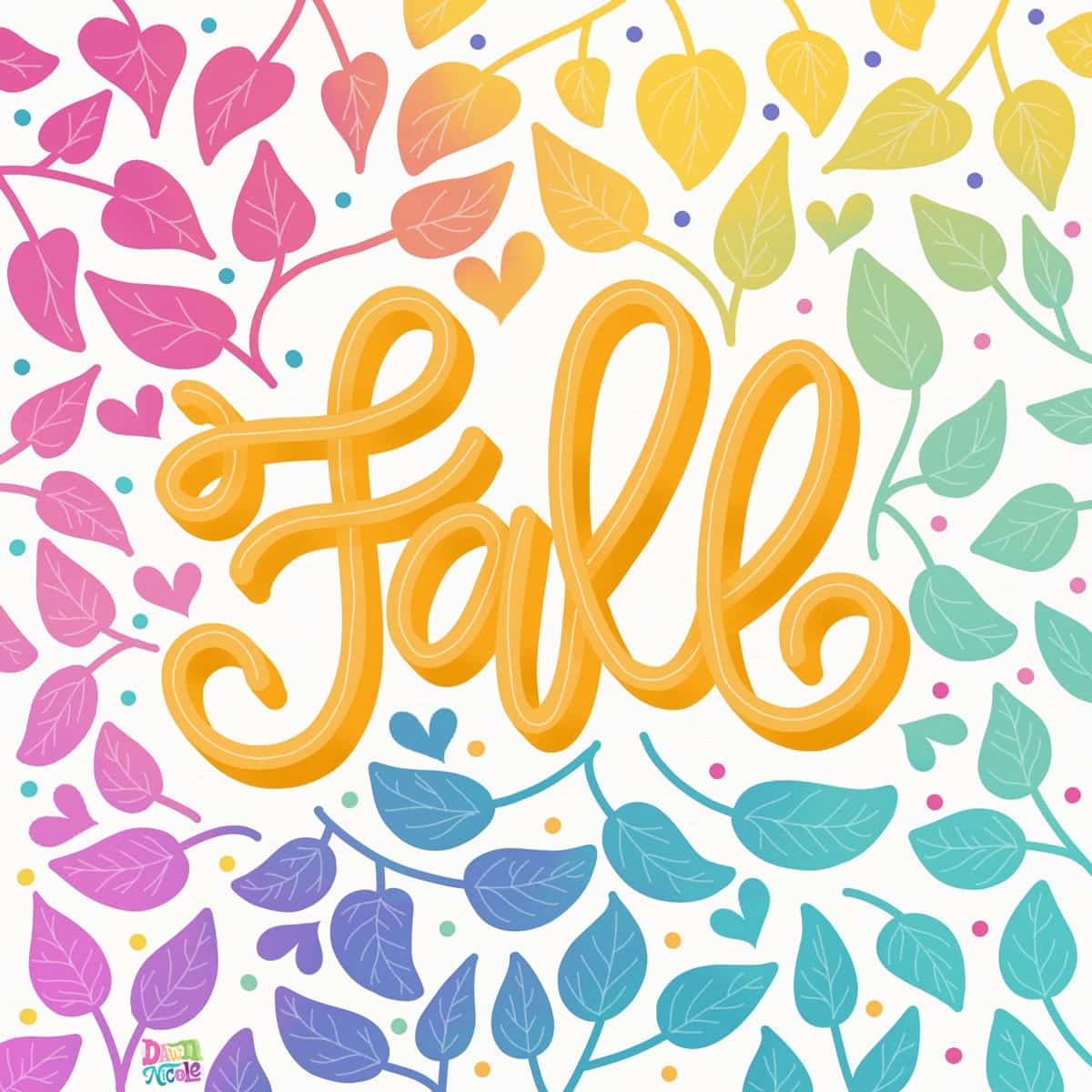 In this "It's the Will, Not the Skill" piece, the leaves help create more overall interest and a sense of balance.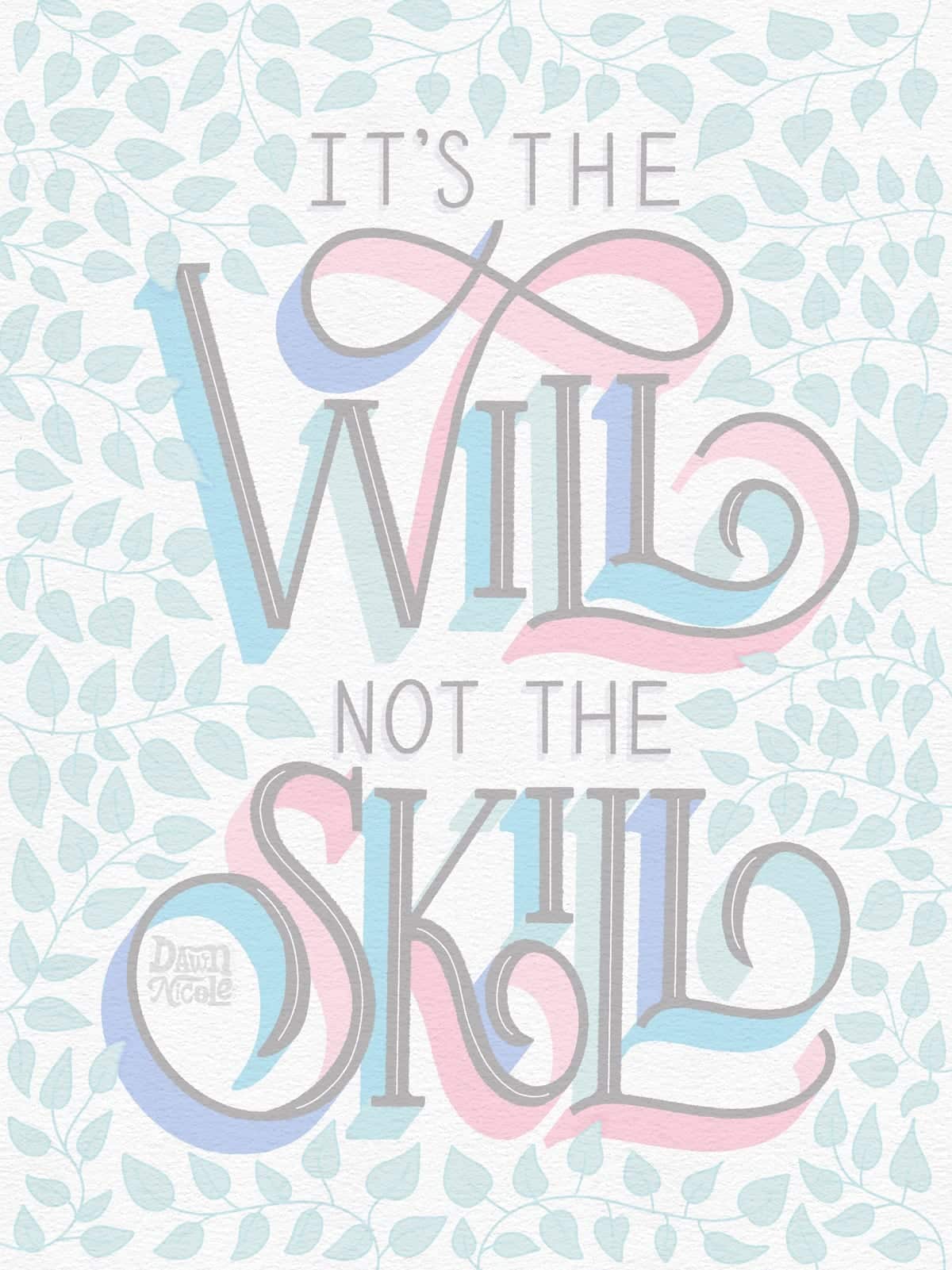 Okay, let's start with the 7 Ways to Draw Fall Leaves!
The basic steps for each leaf:
Start by drawing the stem and leaf outline.
Then, add veins as shown. Details help make the leaf look more realistic.
Finally, add colors and tiny, smaller veins to really make your leaf pop!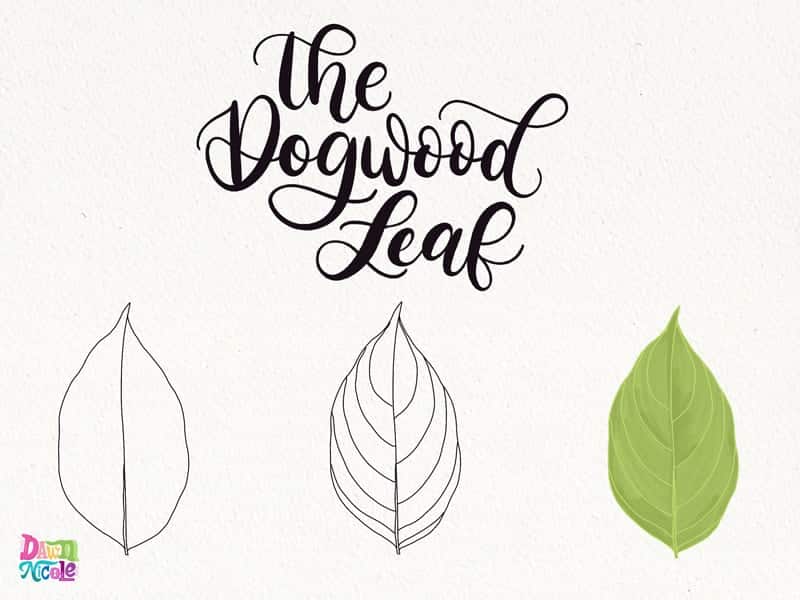 Dogwood Leaf
Dogwood is a prevalent leaf type, and it is also known as a simple ovulate leaf. It's an oval shape with pointed ends. You can use it in all kinds of designs.
Start by drawing a long line for your stem, then begin your leaf shape about 1/3 of the way up from the bottom of that line.
Curve out and upward, creating a point at the top above where your original line ended. Then, curve back down to meet the beginning of your shape.

Redbud Leaf
This is a variation on the simple leaf, but with a heart shape rather than the pointed oval.
The basic steps are similar to the first leaf. The only thing you need to change is that when starting to create the leaf shape, you'll curve downward first before continuing your line up to the top.
Basically, you're creating an upside-down heart(ish) shape with a stem running through the center.

Small Oak Leaf
Unlike the simple leaf, this one has a lobate shape.
You'll start with a line for the stem, then sketch five rounded lobes around it. The bottom two should be more substantial and broader than the rest.
Don't worry about making them perfectly symmetrical that doesn't always happen in nature either!

Large Oak Leaf
This oak leaf is a bigger variation of what you just learned. Instead of five lobes, there are seven.
To add detail, draw at least one vein that extends from the center stem into each lobe.

Maple Leaf
Drawing this type of leaf is somewhat similar to the Small Oak, but instead of rounding the ends of each lobe, you'll want to make them pointed.
The bottom lobes should be the largest and broadest again to give the leaf the shape we recognize.

Ash Leaf
Start with a center stem, then draw a jagged leaf shape at the top, as shown.
Extend short diagonal lines coming from the stem and branching out in opposite directions.
Finish by drawing more leaves, one on each line.

Black Walnut Leaf
This leaf style also begins with a stem and an leaf at the top, but these leaves aren't as jagged on the edges.
The next step is to draw small leaf shapes on both sides of the stem that directly touch it.
---
Ways to Draw Fall Leaves: Bonus Tips
Tombow Dual Brush Pens are great for leaves because they're so easy to blend and also work as watercolors.
If you use black markers to do your outline work and plan to color over them, be sure to opt for waterproof markers.
Use a combination of traditional fall colors such as red, orange, yellow, and even brown to give your leaves a seasonal feel.
Which is your favorite Fall Leaf shape?
---
Want to learn lettering + calligraphy?
Check out the five-star rated Workbooks + Procreate Brushes in my shop!

---
I hope you enjoyed this "7 Ways to Draw Fall Leaves" tutorial!
Let's Connect
Facebook // Pinterest // Instagram // Shop