August Birth Flowers Drop Cap Tutorial. Follow along with my video on Procreate tips for creating this sweet and simple illustrated letter.

AUGUST Birth Flowers Drop Cap Tutorial
August's birth flower is one of my favorites: the poppy. It's sweet, simple, and easy to draw!
Keep scrolling: I've got a free reference sheet for you and the Peach Poppies Color Palette I've used in this artwork!
New to this series?
I recommend completing the previous lessons first and then returning to this one, as some lessons build on things taught in prior tutorials, although this one is pretty beginner-friendly. 🙂
---

What You'll Need to Follow Along
iPad and Apple Pencil
Procreate App
Peach Poppies Color Palette (download it below)
A Variety of Procreate Brushes. I created this Drop Cap and artwork using a monoline brush and stamps from the Modern Folk Art Procreate Stamp Kit.
Drop Cap Reference Sheet. I created a worksheet you can print and reference as we work through the step together. I've used the letter "A" style from The Quinn Style Lettering Workbook in my shop.
Click the button below to download the reference sheet!
August Drop Cap Reference Sheet
---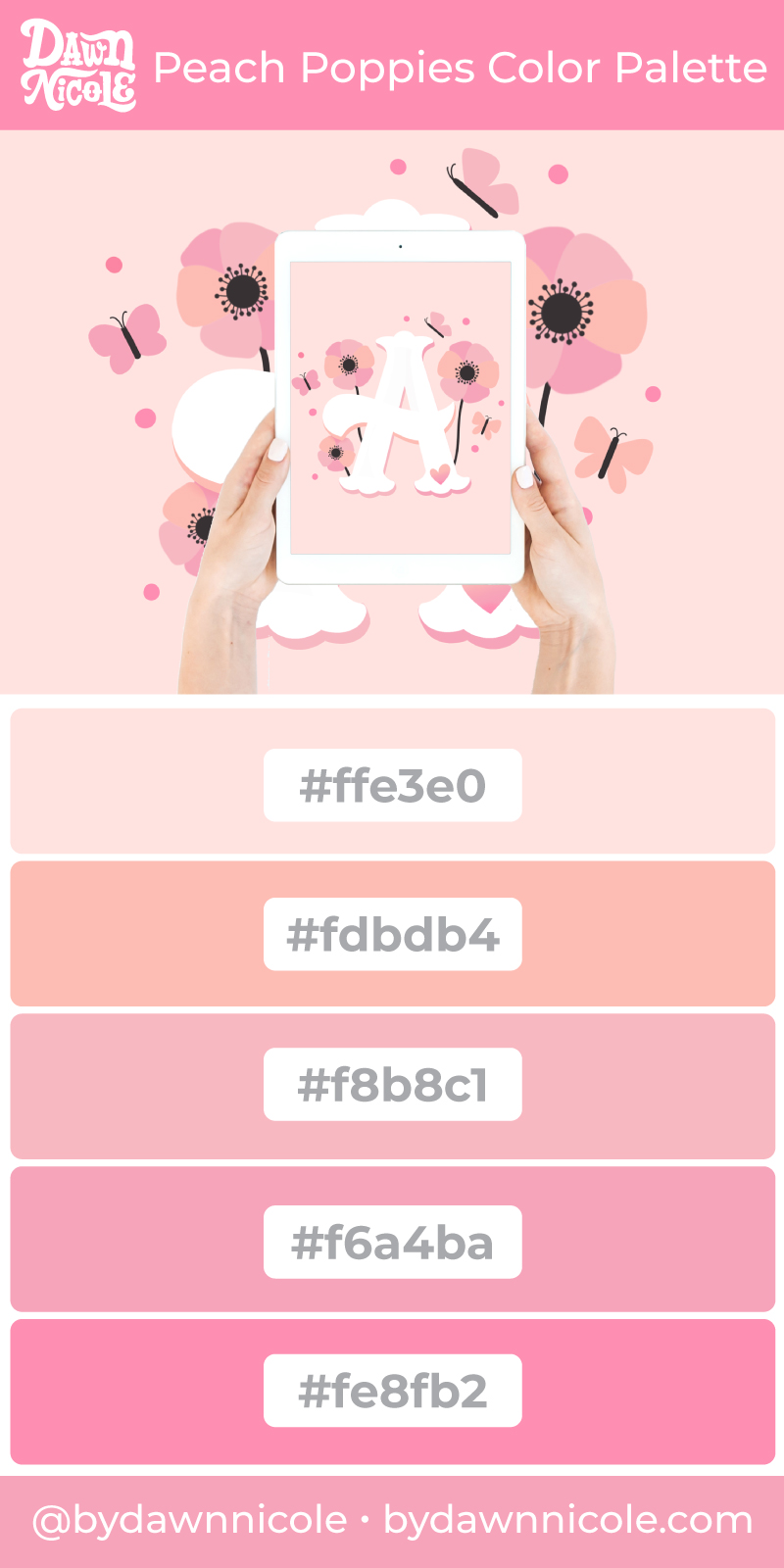 the Peach Poppies FOLK ART Color Palette
Right-click or screenshot the photos above to save the color palette.
Learn How to set up Custom Color Palettes in Procreate with the Color Picker tool (do a quick Google search on that if you need it). Procreate can auto-create color palettes now, but I prefer the control of doing it manually.
Use the color palette in design programs such as Photoshop and Illustrator.
Match your physical art supplies (markers, color pencils, watercolors, etc.) to the palette and work the old-school way!
---
Watch the AuGUST Birth Flowers Drop Cap Tutorial Video Lesson
Follow along with the video below to create this sweet Serif illustrated letter "A."
This month's video lesson is just under 26 minutes long.
---

VIDEO OUTLINE
If you want to skip or re-watch any tutorial portions, here are the timestamps for each section.
00:00 Intro
00:14 Project Overview
00:35 Setting Up the Custom Peach Poppies Color Palette
02:17 Drawing the Serif "A" Drop Cap
07:06 Changing the Background Color
07:20 Coloring the letter A
07:50 Adding and coloring the Drop Shadow
10:30 Creating the ombré heart detail
12:22 Drawing and duplicating the Poppies
18:30 Adding the Butterflies using Stamps
22:38 Adding the dots (I misspoke in the video and did actually have an odd number of 7 dots!)
25:00 Outro
---

Happy creating!
I hope you enjoyed the August video lesson.
Stay tuned for next month's Floral Drop Cap Tutorial. I'm super excited to get into the Fall months!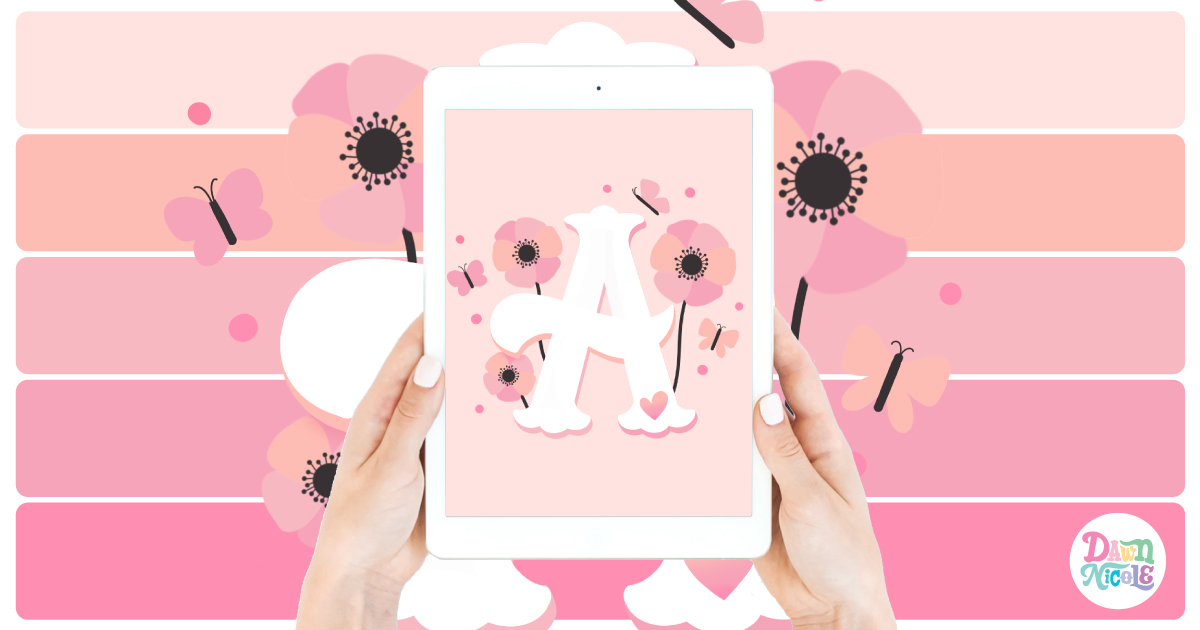 LET'S CONNECT
Facebook // Pinterest // Instagram // Shop