Hand-Lettered Custom Logo Design. By popular request, I'm now accepting a limited number of custom logo design clients!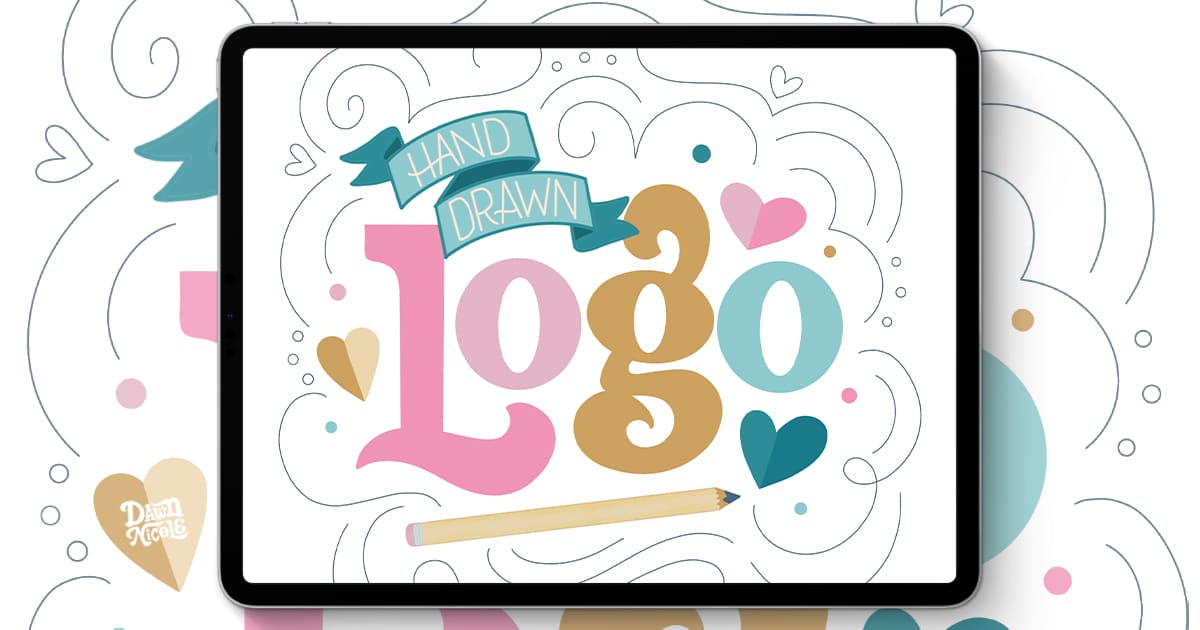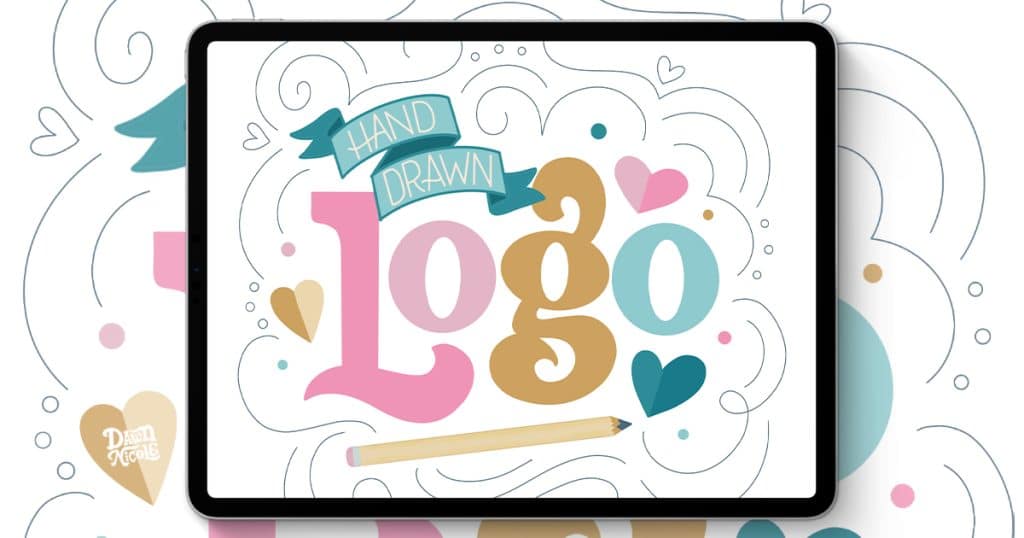 Hand-Lettered Custom Logo Design
Need a NEW logo? I'm your girl!
I can't tell you how many emails and DMs I've received over the years asking me: "Do you offer logo design?". I've always had to politely decline because there weren't enough daily hours to keep up with my other design and small business commitments.
But I've been shifting my business model over the past year, and I'm thrilled to announce that I can finally start responding with "Why, yes, I do offer custom logo design"!
It's a win-win. You get a stellar, eye-catching hand-drawn logo. I get to do what I love: create pretty things!
---
What's included in The logo design fee?
Note: My current fee is $600. I only take on two clients simultaneously. If the shop listing shows "Sold Out," both slots are booked. An "Add to Cart" button will appear as soon as I add more design slots.
Three initial custom hand-lettered concepts to choose from. Please note that initial concepts are in sketch form.
Up to two rounds of revisions on your chosen concept.
Final logo files for web and print:

One high-resolution JPG file with a white background. You will receive this file in two color profiles: CMYK (printing) and RGB (internet/online use).
One high-resolution PNG logo file with transparent background. This can be done in three variations: white logo for a watermark, black logo, and full color.
Adobe Illustrator file (Scalable graphic), upon request

Final logo files in three different versions:

Full-color logo (main version)
Black and White Logo
Favicon: Small logo/icon, upon request
Once your order is placed, you will receive an email with a scope of work agreement (contract) and questionnaire to get started.
How long will it take to create my logo?
Most logos will be ready within two weeks once they are started (the start time begins after payment and questionnaire are completed by the client).
Design jobs are started in the order they are received.
Please contact me for an exact timeline before placing your order if you need it urgently. Depending on the circumstances, I may be able to do a "rush order" fee and option for you.
Why are you qualified to design my CUSTOM logo?
I'd like to think my work speaks for itself, but that's a valid question!
My educational background includes an English B.A., M.B.A., and Advanced Certificate in Graphic Design with a Branding specialty.
I've been hand-lettering for nearly a decade. Select clients I've worked with appear below.
Some of my most recent projects include:

Designing the book cover for "Be Kind to Yourself" by Megan Logan for Better Day Books.
Doing live calligraphy in-store for Kendra Scott jewelry store on King Street in downtown Charleston, SC.
I have a new book deal with Better Day Books (a division of Schiffer publishing) and am currently working on "The Art of Playful Lettering," which will release in 2023.

One of my most memorable projects was designing a coloring book-style Valentine's Day doughnut box for Krispy Kreme Doughnuts, which happened fairly early in my career.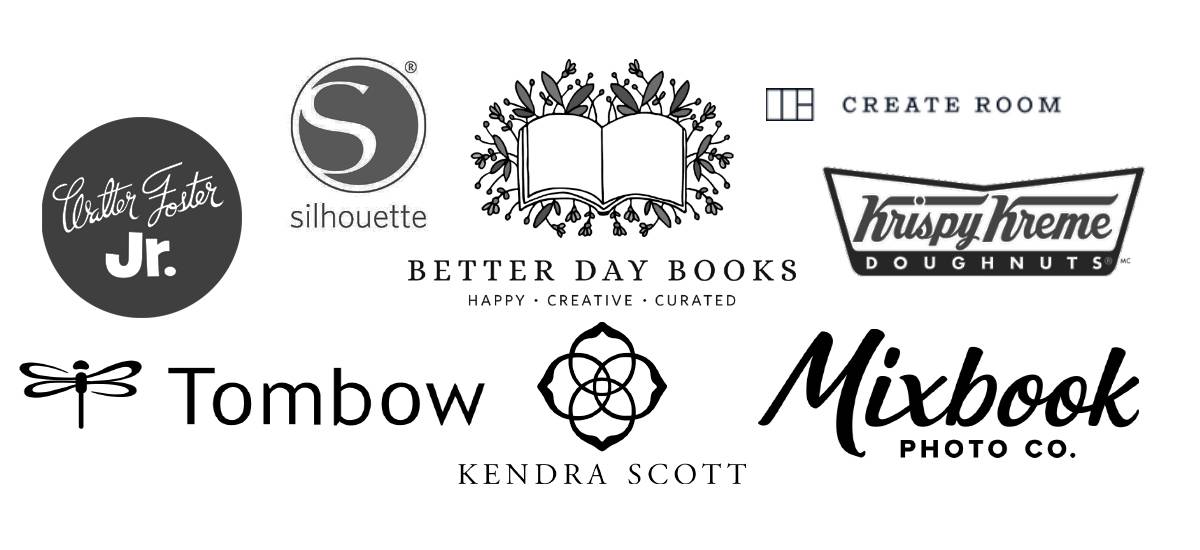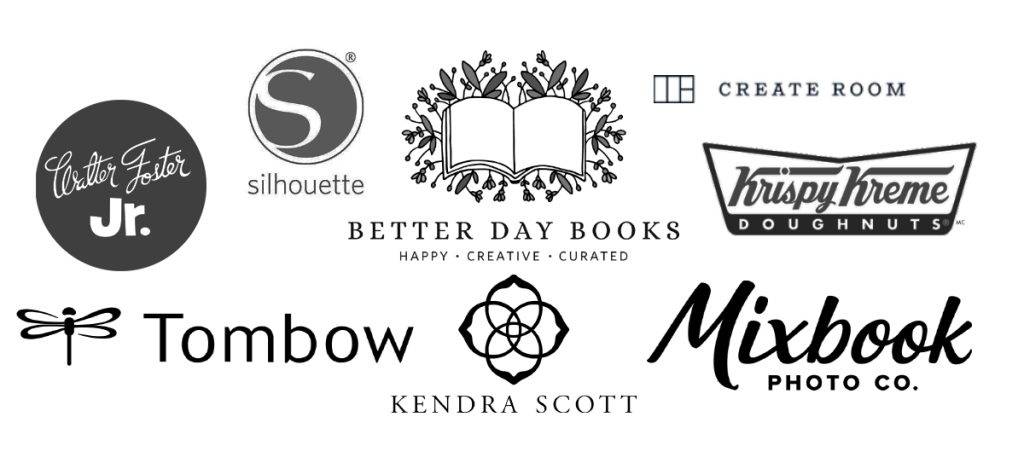 ---
Questions?
I'm happy to help! Email me at dawn[at]bydawnnicole[dot]com.
Ready to go? Let's get it started!
Place your order or email me using the buttons below.
Note: My current fee is $600. I only take on two clients simultaneously. Book slots are booked if the shop listing shows "Sold Out." An "Add to Cart" button will appear as soon as I add more design slots.
---