iPad Lettering 101: How to Use Procreate. An ongoing blog and video series. New posts and video tutorials will be to be added to this page frequently, so check back often!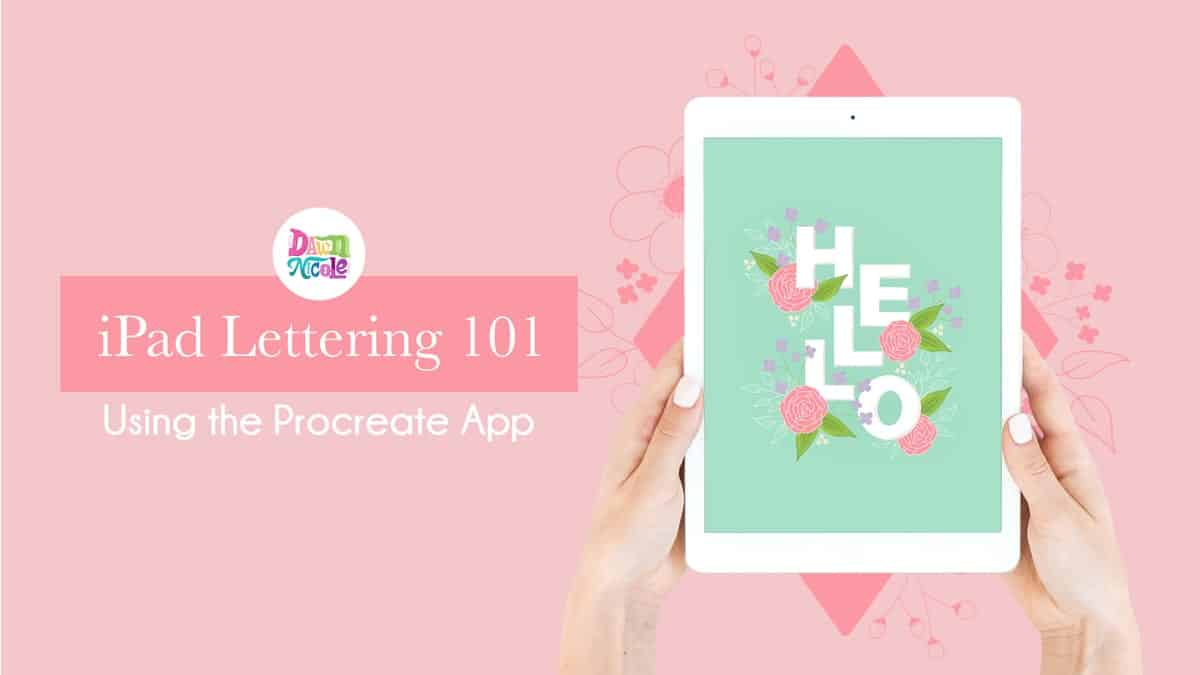 iPad Lettering 101: How to Use Procreate
---
Current Tools: I work on the iPad Pro 12.9″ with the Apple Pencil in Procreate 4 for all lettering work.
---
iPad Lettering 101: The Basics
The following blog posts will help you get started with iPad Lettering in Procreate.
iPad Lettering Tutorials
Step-by-step Tutorials for iPad Lettering in Procreate
---
From the Lettering Shop
iPad Lettering Free Practice Sheets
These free practice sheets are avilable in both print-at-home and Procreate friendly options.

---
Using PDF Lettering Worksheets in Procreate
To use PDFs in Procreate, this is how I do it:
I download the PDF on my computer and save it to a file-sharing site (like iCloud Drive or Dropbox).
Then open the PDF on my iPad (using Dropbox) and take a screenshot of the page I want to practice.
Then in Procreate 4, simply tap the "Photo" option in the top right corner of the screen.
Choose the photo from wherever you've saved it on your iPad.
Add a new layer to letter on (so you're not lettering on the same layer as the worksheet) and practice away! 🙂
---
---

Suggestions on things you'd like to learn are welcome!
Sound off in the comments.
LET'S CONNECT
Facebook // Pinterest // Instagram // Shop