iPad Lettering 101: How to Use Procreate. An ongoing free blog and video series. New posts and video tutorials will be to be added to this page frequently, so check back often!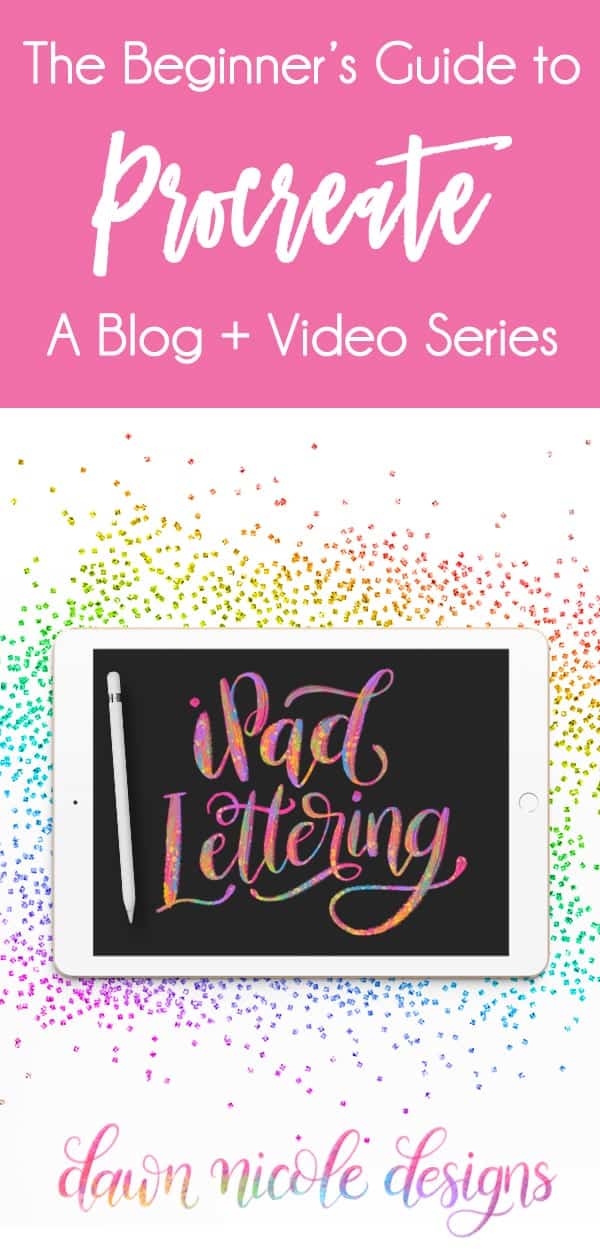 iPad Lettering 101: How to Use Procreate
---
Current Tools: I work on the iPad Pro 12.9″ with the Apple Pencil in Procreate 4 for all lettering work.
---
The below is a rough outline of the posts I have planned for this new series. Any titles with a link already have a post and/or video tutorial. Simply click the link to access that tutorial.
---
The 30 Days of Drills Workbook
This workbook is perfect for busy beginners who want to learn the art of Brush Calligraphy. Commit to doing just one worksheet every day for 30 days and keep track of your progress with the included checklist!
Printable and iPad worksheets included!

---
More of my iPad Lettering Tutorials
Calligraphy Cryon Lettering: CLICK HERE for the tutorial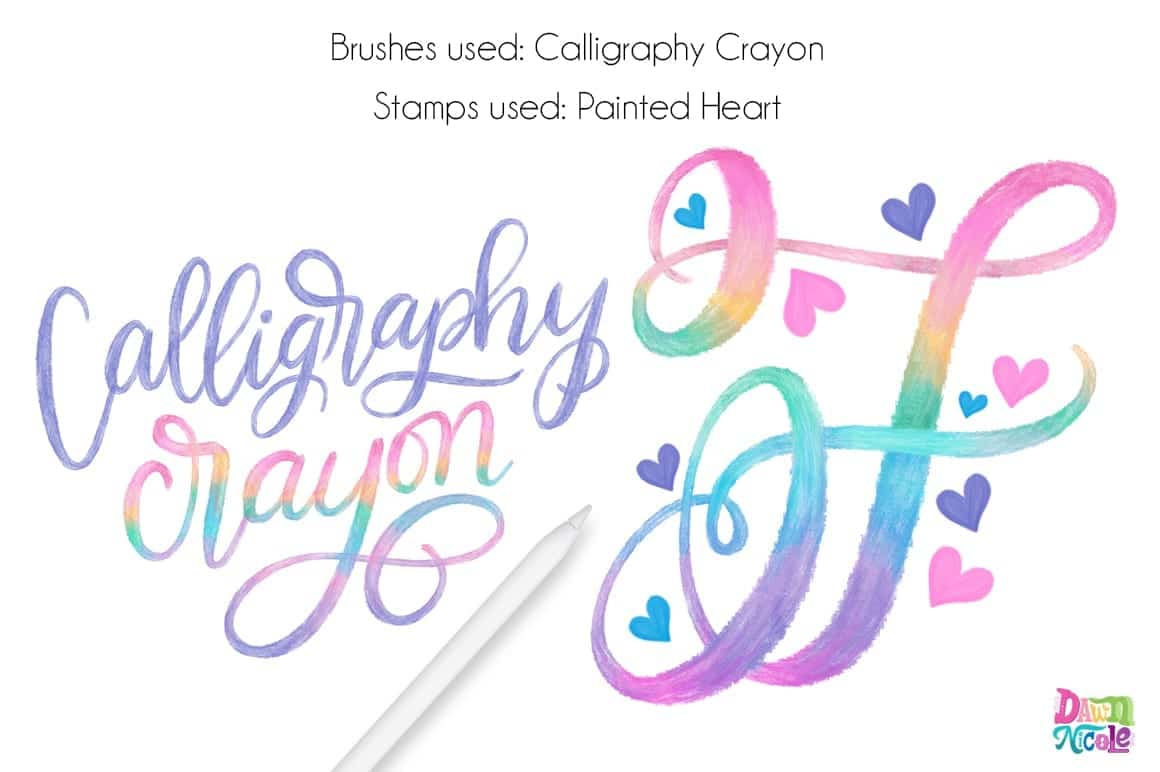 Artsy Painted Calligraphy: CLICK HERE for the tutorial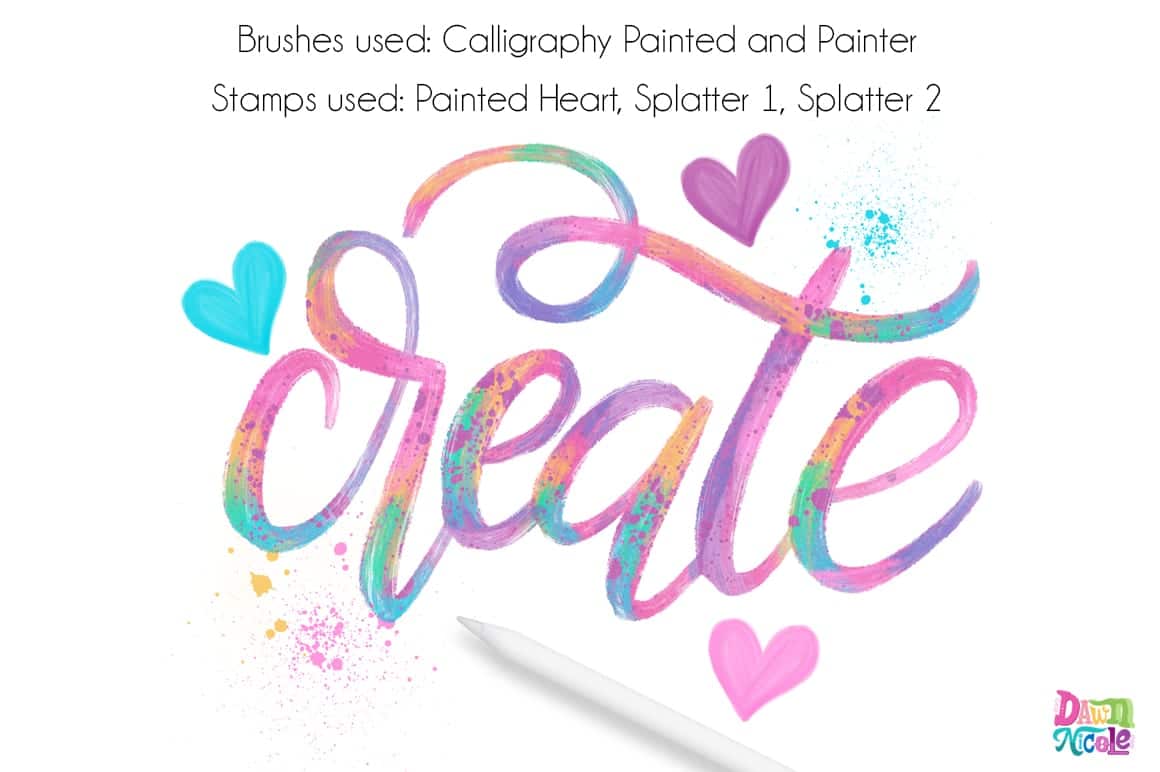 NEW! The Creative Lettering Procreate Bundle
The Original DND Lettering Procreate Bundle
---
Using PDF Lettering Worksheets in Procreate
To use PDFs in Procreate, this is how I do it:
I download the PDF on my computer and save it to a file-sharing site (like iCloud Drive or Dropbox).
Then open the PDF on my iPad (using Dropbox) and take a screenshot of the page I want to practice.
Then in Procreate 4, simply tap the "Photo" option in the top right corner of the screen.
Choose the photo from wherever you've saved it on your iPad.
Add a new layer to letter on (so you're not lettering on the same layer as the worksheet) and practice away! 🙂
---
Suggestions on things you'd like to learn are welcome!
Sound off in the comments.

LET'S CONNECT
Facebook // Pinterest // Instagram // Twitter // Shop