Lettering on Photos Procreate Tutorial. This free video lesson teaches you how to add lettering and calligraphy to photos.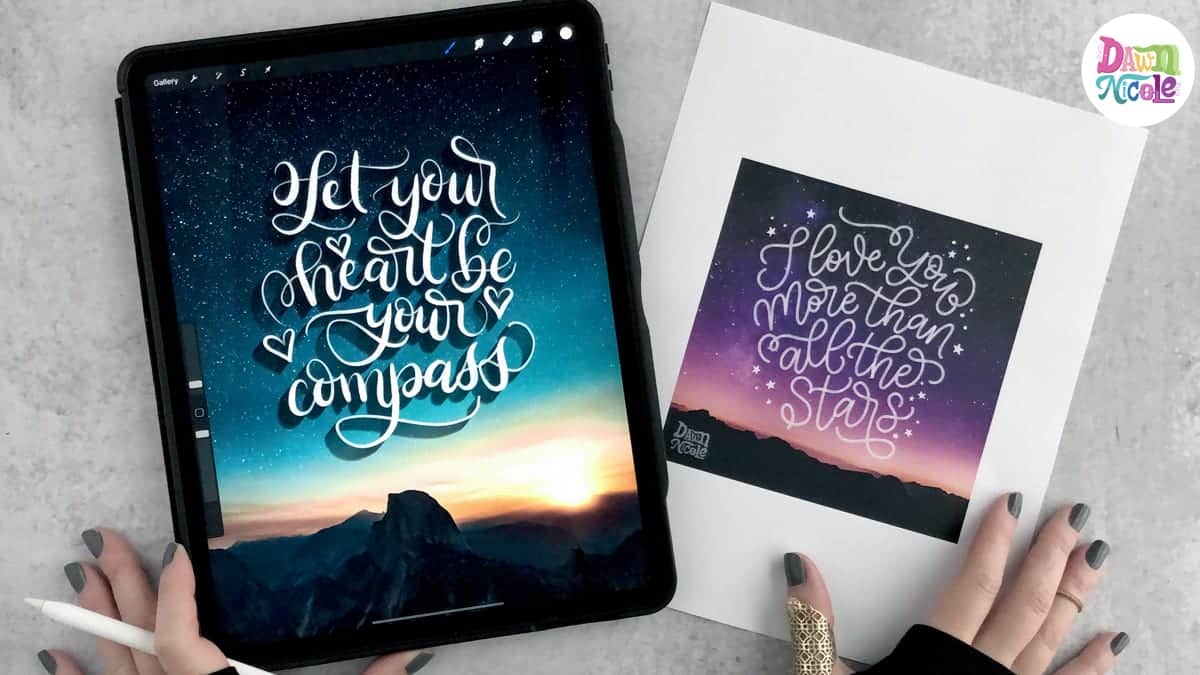 Procreate Video Lesson: Lettering on Photos
A week ago I launched the Procreate Brush Bundle: Celestial Lettering and told you I'd be sharing a series of free video lessons to help you learn how to use them.
Last week, I shared a video lesson for the "Reach for the Stars" piece shown below.
This week I'm showing you how to letter on photos!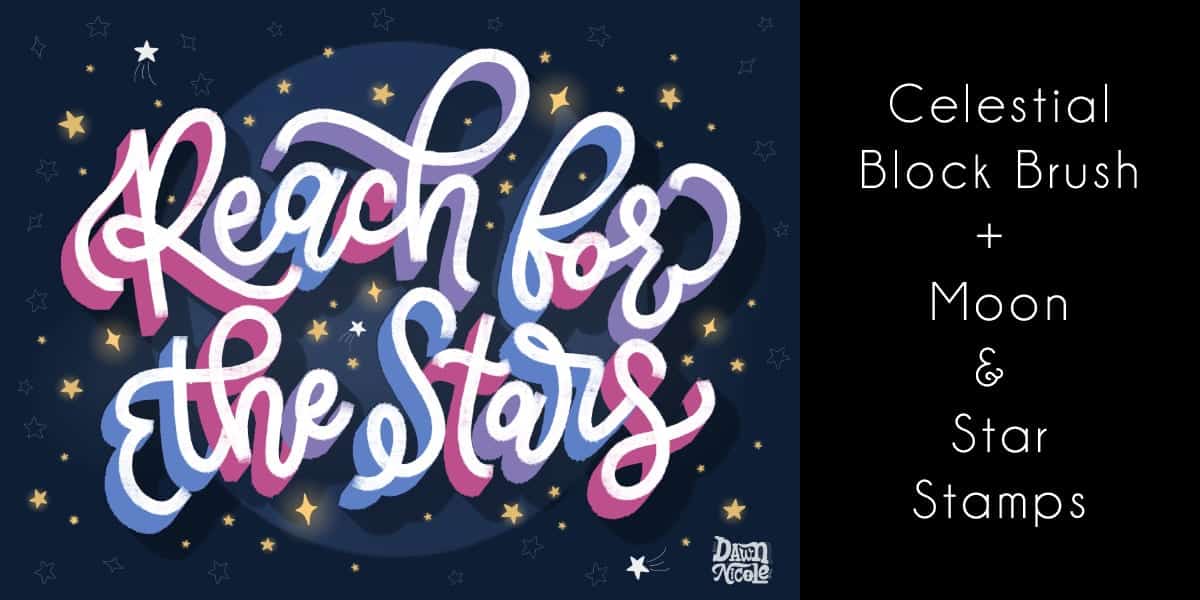 Here's What You'll Need for this Video Lesson
Here's What We'll Be Creating
I'll walk you through two pieces in this roughly 15-minute video lesson.
For the "Let your heart be your compass" piece, I used the Moon Burn photo from Unsplash.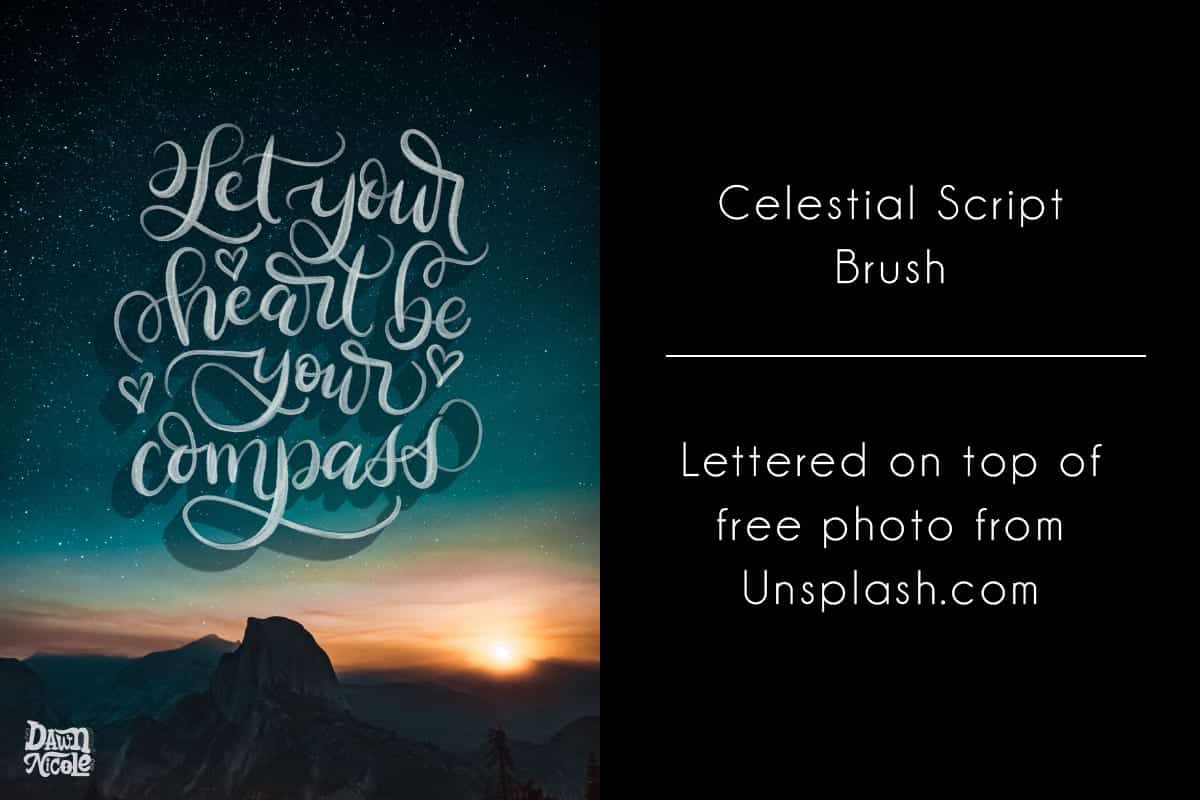 I used the Sublime Purple Night Sky photo for the "I love you more than all the stars" piece.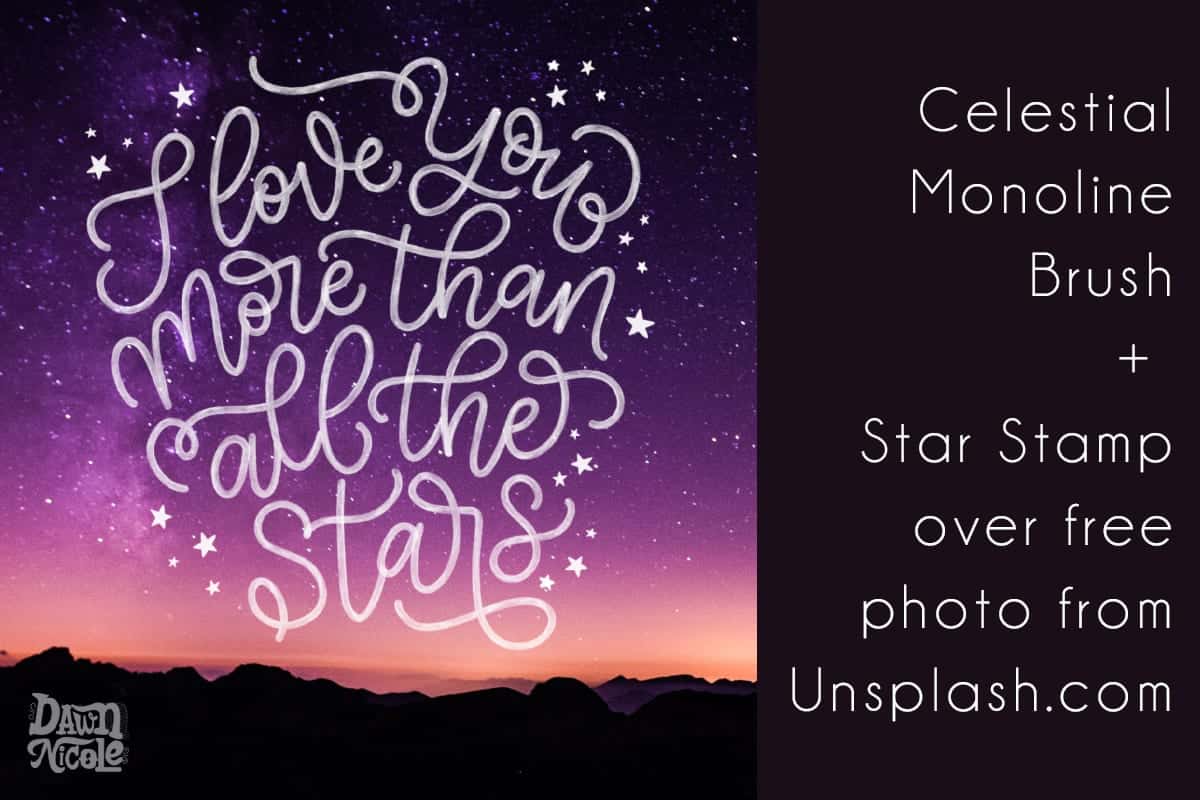 Procreate Video Lesson
Watch the video below!
---
30 Days of Celestial Brush Calligraphy
Loving the celestial theme? You might enjoy my 5-star rated Celestial Brush Calligraphy Workbook.
It has options to print and practice on paper or download to practice your iPad Calligraphy!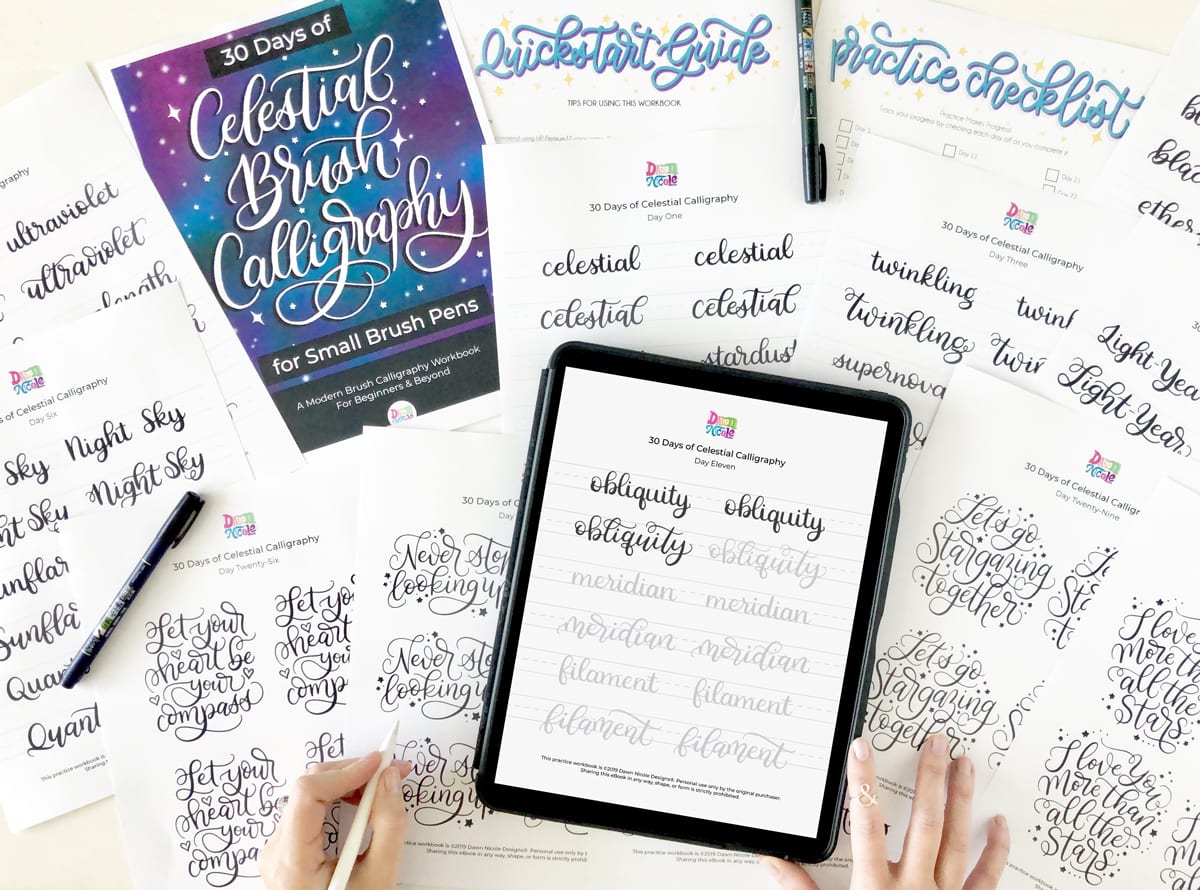 i
---
Lettering on Photos Procreate Tutorial
Happy creating!
LET'S CONNECT
Facebook // Pinterest // Instagram // Shop