October Birth Flowers Drop Cap Tutorial. Follow along with my step-by-step video for creating this spooky glam letter O in Procreate.

October Birth Flowers Drop Cap Tutorial
It's my birthday month! As a Halloween baby, I'm all about this holiday. Inspired by re-creating my Spooky Glam Ampersand artwork from last year, this month's drop cap project features a very similar vibe!
The video tutorial is just shy of 35 minutes long, and you'll need to press pause along the way once or twice as instructed in the video lesson. You can expect this project to take you about 45-60 minutes to complete.
---
New to this series?
I recommend completing the previous lessons and then returning to this one, as some lessons build on things taught in prior tutorials, although this one is pretty beginner-friendly.

What You'll Need to Follow Along
iPad and Apple Pencil
Procreate App
October Color Palette (Download it free below. It's in a Procreate-specific format)
A Variety of Procreate Brushes. Mainly a basic monoline brush, a texture, and the free stamp set below. I'll be using the DND Perfectly Aged Texture Brush from my Texture Kit 2 Brush Set.
Drop Cap Reference Sheet. I created a worksheet you can print and reference as we work through the step together.
Click the buttons below to download the freebies!
October Drop Cap Reference Sheet
Procreate Color Palette for October
---
Watch the October Birth Flowers Drop Cap Tutorial Video Lesson
Follow along with the video below to create this spooky glam Floral Drop Cap.
This month's video lesson is just under 35 minutes long.
---
VIDEO OUTLINE
If you want to skip or re-watch any tutorial portions, here are the timestamps for each section.
00:00 Intro
00:14 Project Overview
01:22 Canvas Step Up + Drawing the Letter O
04:22 Adding the Textures Using Multiple Clipping Masks
09:22 Creating the Spiderwebs
12:05 Easy Letter Outline
13:43 Adding the Drop Cap Shadow
14:50 Creating the Pink Cosmos Florals
21:13 Creating the Black Cosmos Florals
24:16 Adding the Vine Detail
25:59 Adding the Spiders
27:43 Adding the Bats
31:51 Editing the O Textures to Make the Bats More Visible
32:50 Notes on Organizing Your Layers
33:20 Exporting Your Artwork as a PNG or JPG file
34:00 Closing Comments
34:17 Outro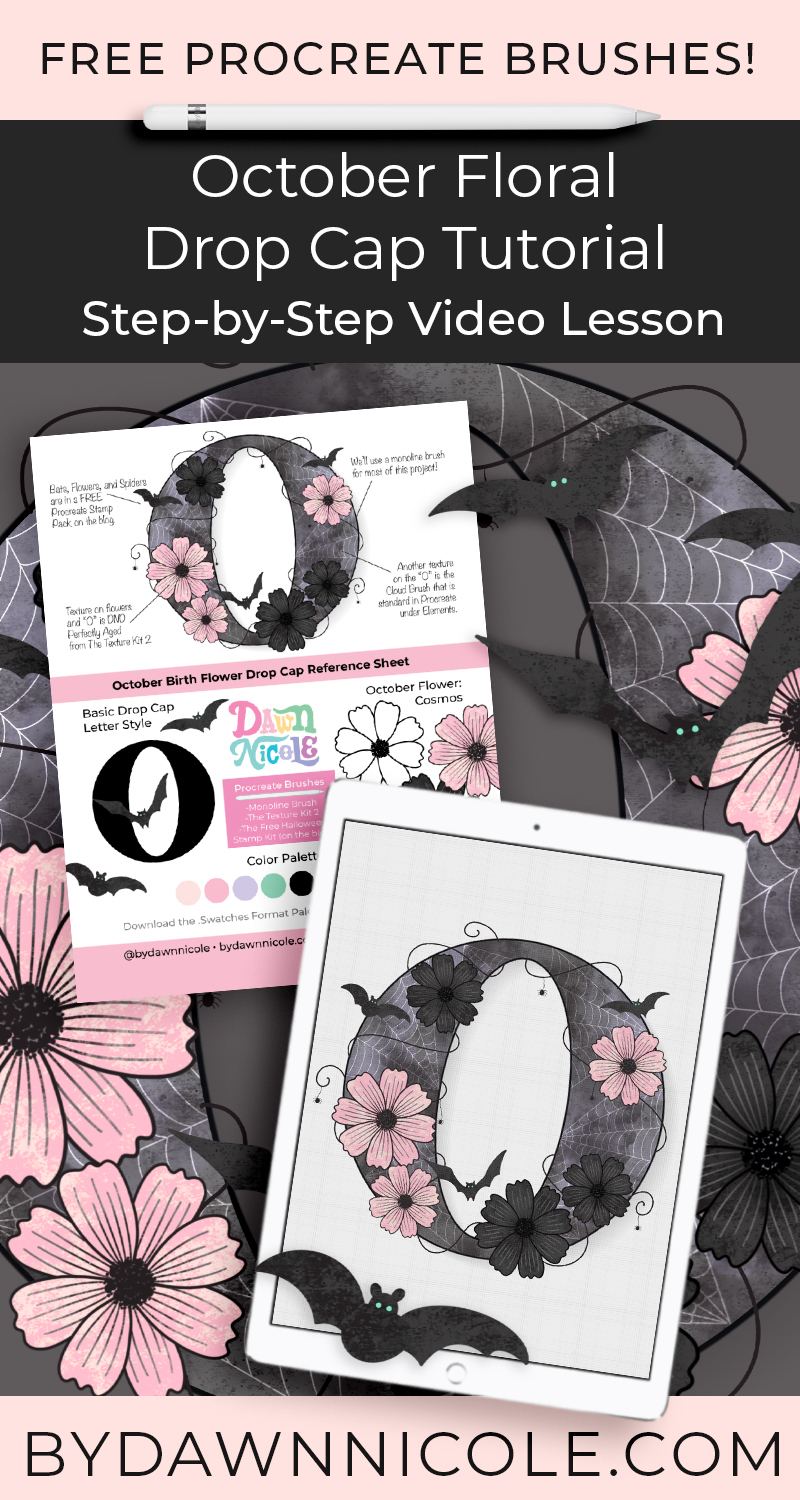 ---

NEW IN THE SHOP!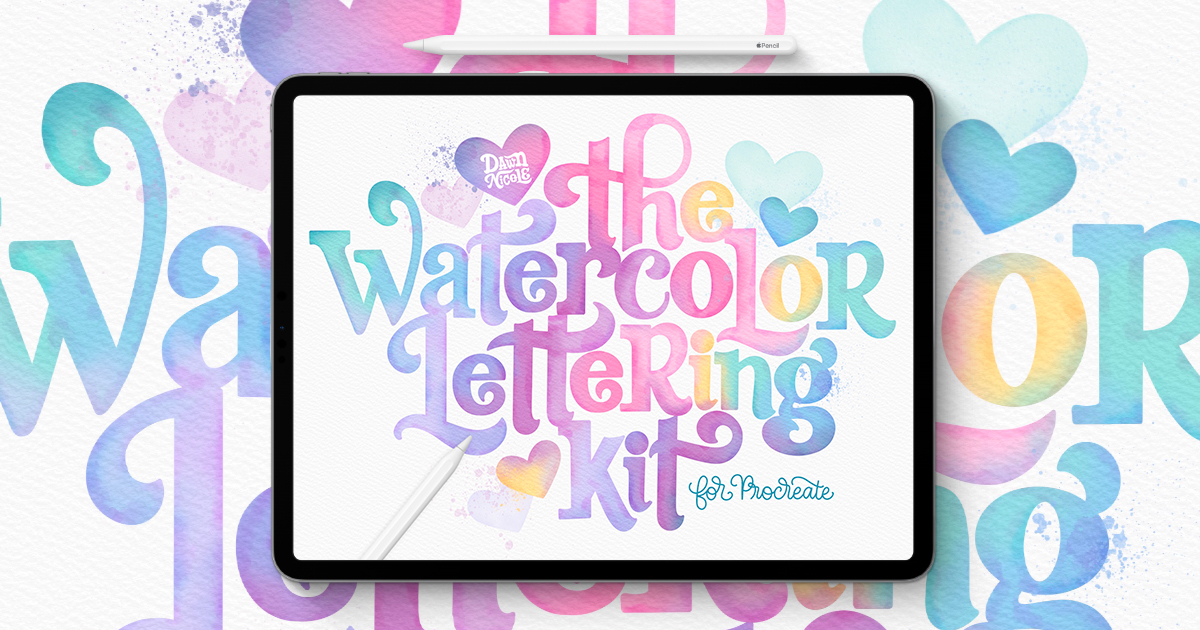 ---

Happy creating!
I hope you enjoyed the October video lesson.
Stay tuned for next month's Floral Drop Cap Tutorial.
Only two months to go for the year!
LET'S CONNECT
Facebook // Pinterest // Instagram // Shop