How I Organized My DreamBox. While the DreamBox is literal #organizationalgoals, customizing it makes it even more functional!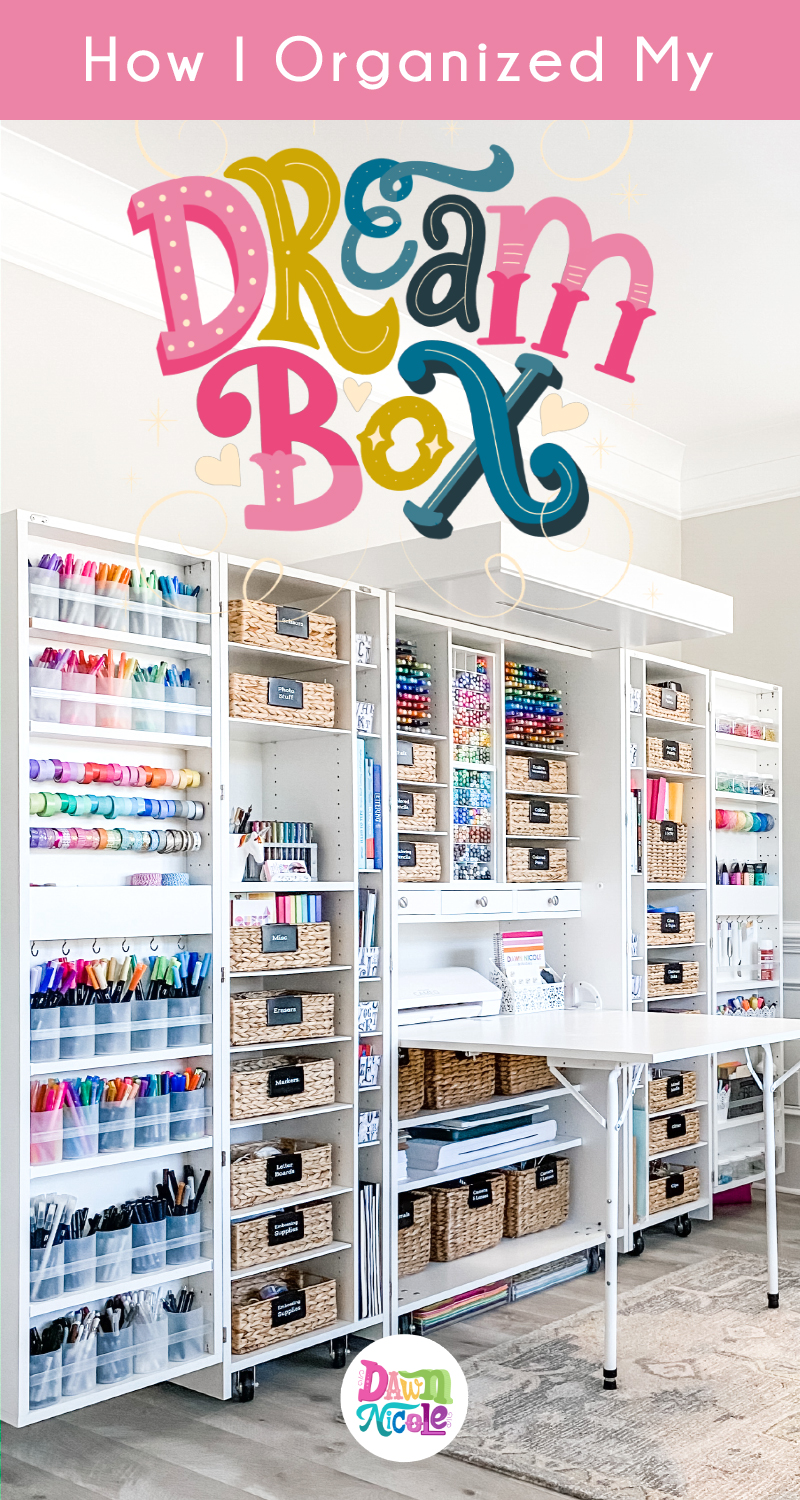 How I Organized My DreamBox
There's no doubt about it; the DreamBox is literal #organizationalgoals right "out of the box." It makes getting creative so much easier because it keeps my workspace clean and allows me to see all my supplies at a glance.
Customizing it is fun to make it fit your style and personality and make it even more functional because you can make it meet your creative needs.
The options for accomplishing this are overwhelming because there are many ways to go about it. I hope that sharing mine might inspire those who spend most of their creative time with markers and the Silhouette Machine.
---
EXCLUSIVE DISCOUNT CODE!
Use my codes to save $$$ on your order:
Use code BYDAWNNICOLE on the Dreambox
Use code BYDAWNNICOLE50 on the DreamCart
---
The Before + AFTER Photos
Here is how my DreamBox looked with the standard 40-tote layout and transparent bins.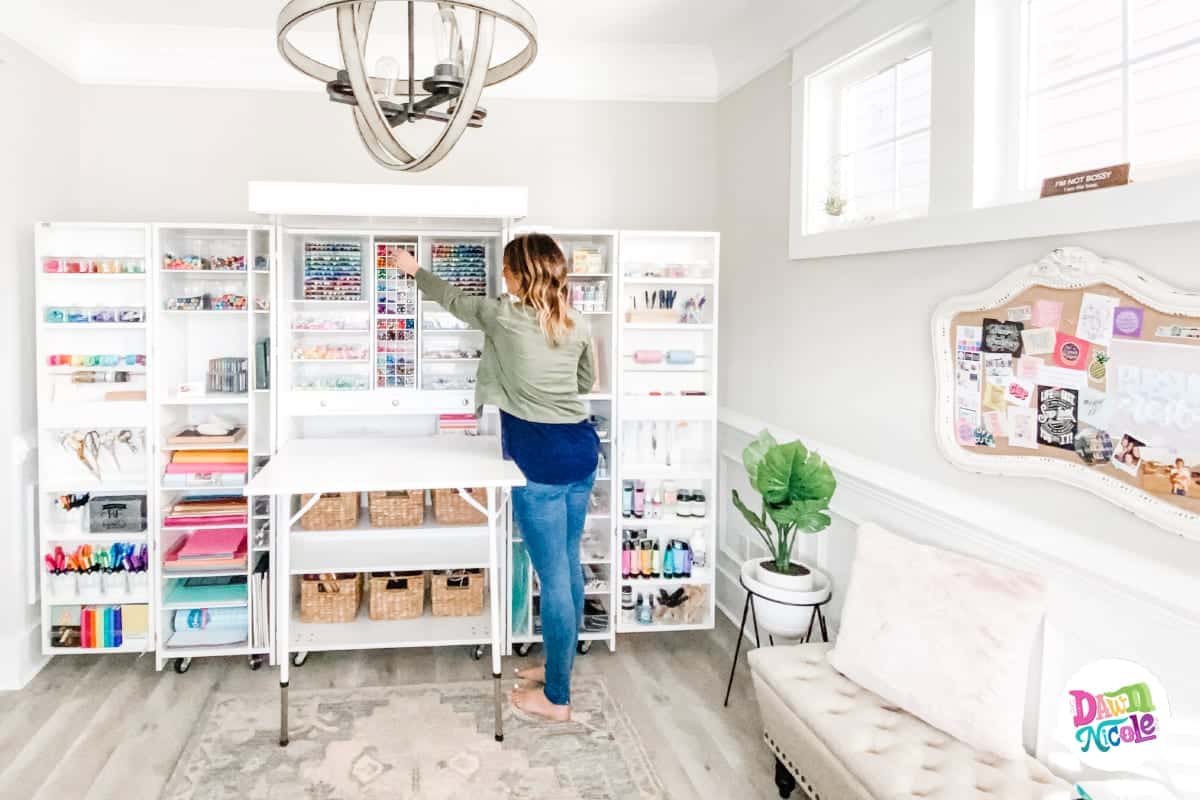 And here's the "after" photo.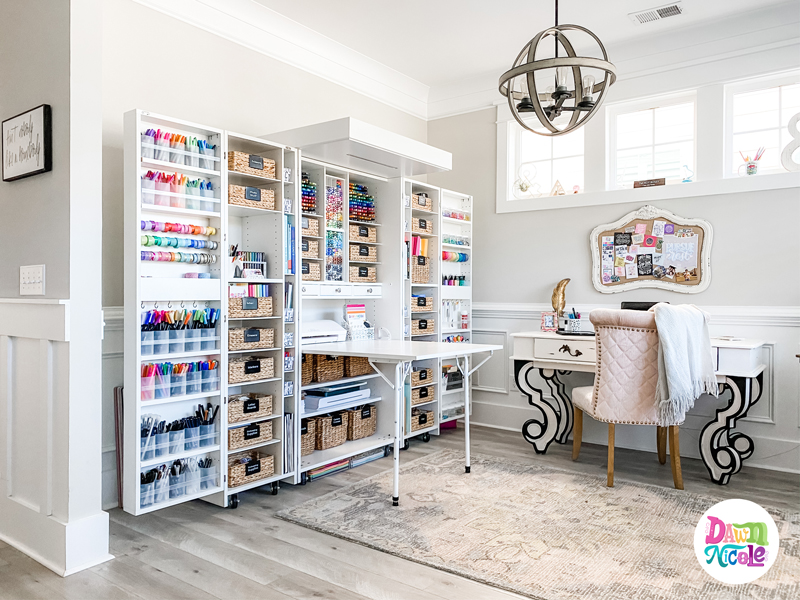 Here's a little video I made to help you to get a better feel for how it looks in person. Turn your sound on to hear my commentary. 😉
---
Ok, so let's talk about how I went from the "before" to the "after."
Step One: Make a Plan
I downloaded this handy little planner over on the Create Room website (formerly The Original ScrapBox). Getting a plan down on paper (technically on my iPad) helped me determine where each of my supplies fit best.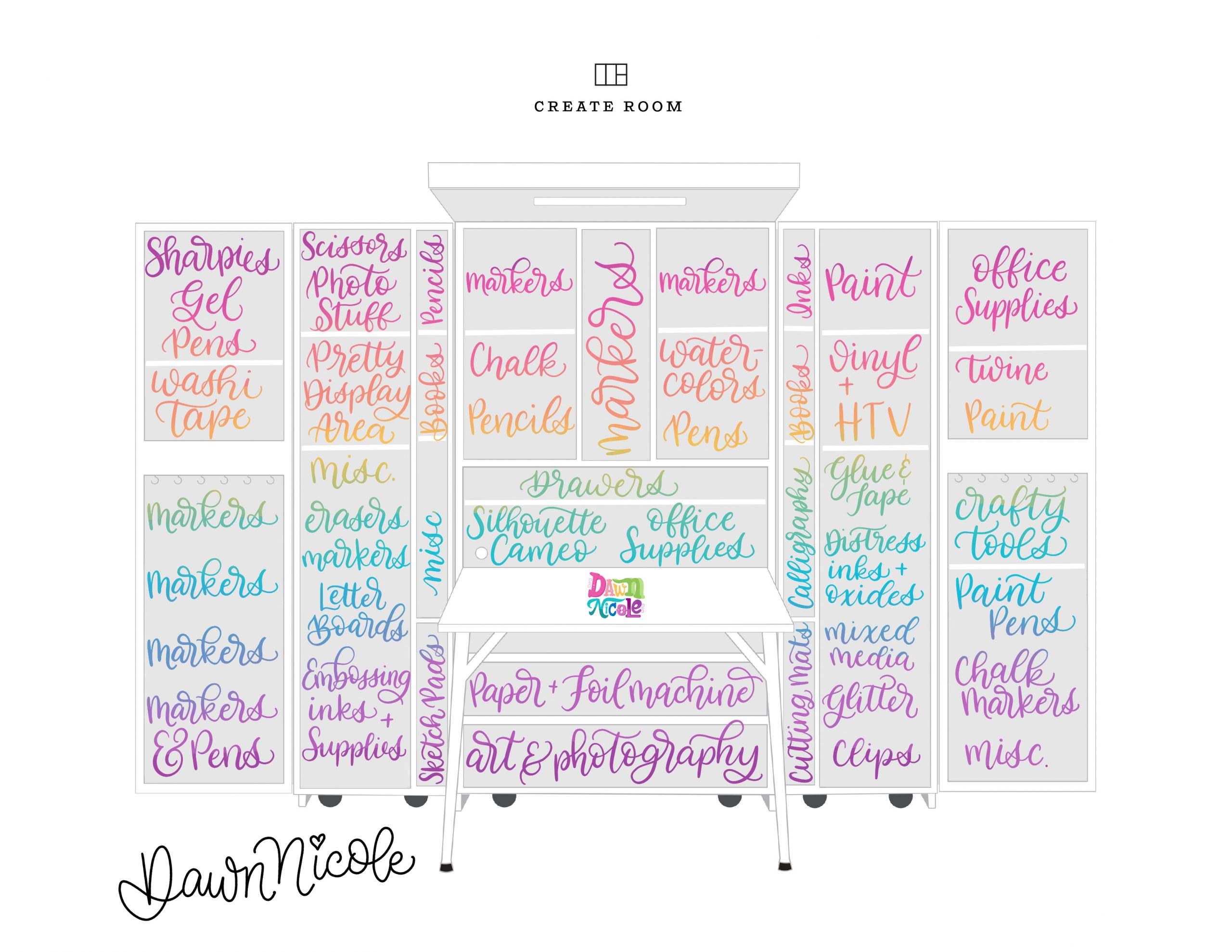 Step Two: Ordering Supplies
Since I wanted my DreamBox to fit the aesthetic of the rest of my home, I wanted to order hyacinth bins for most of my shelves. And don't worry. The clear totes that came with my DreamBox didn't go to waste. I re-purposed them and now also have a super organized pantry!
This step is optional, and it cost me extra money, but I'll link what I bought below for anyone wanting to achieve a similar look:
---
SHOP MY OFFICE + DREAMBOX STYLE

---
STEP THREE: ORGANIZE!
I pulled everything out of my DreamBox, grouped things by like items, and got to work! This step took me a few days to complete fully.
Five pencil cups fit perfectly on the door to hold all of my markers and pens.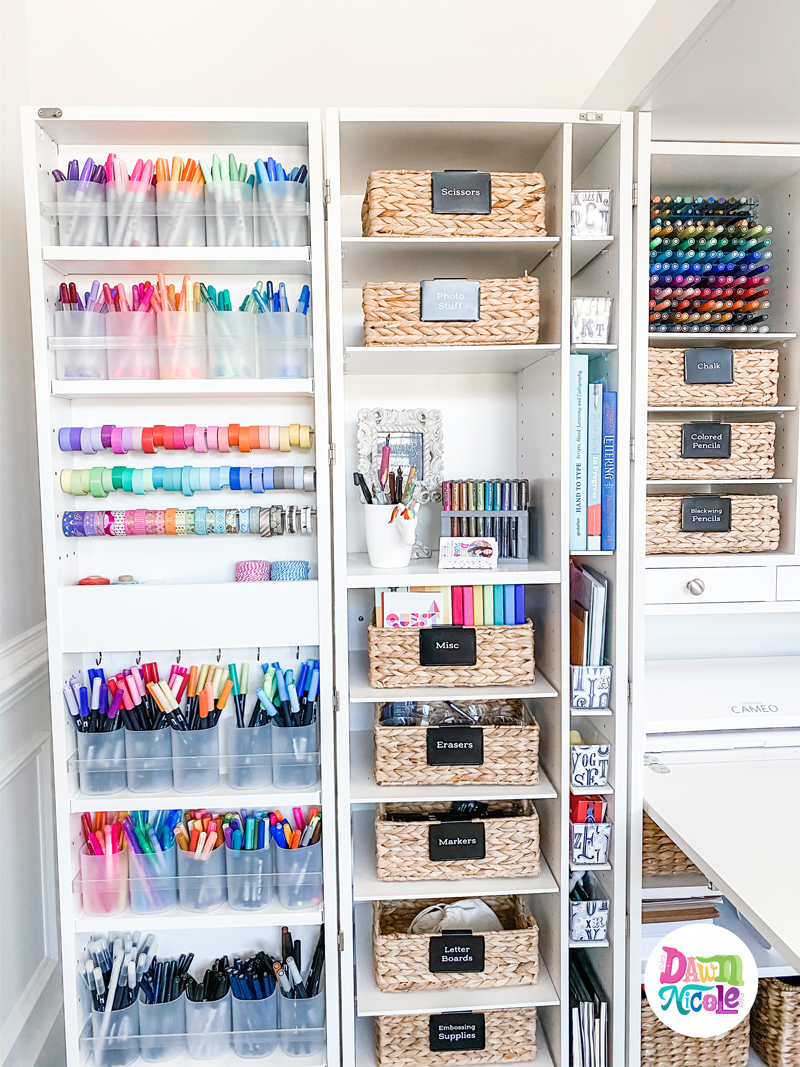 Below is a close-up of some of the hyacinth bins I ordered. I used white vinyl and my Silhouette CAMEO to cut the label text for the water hyacinth containers.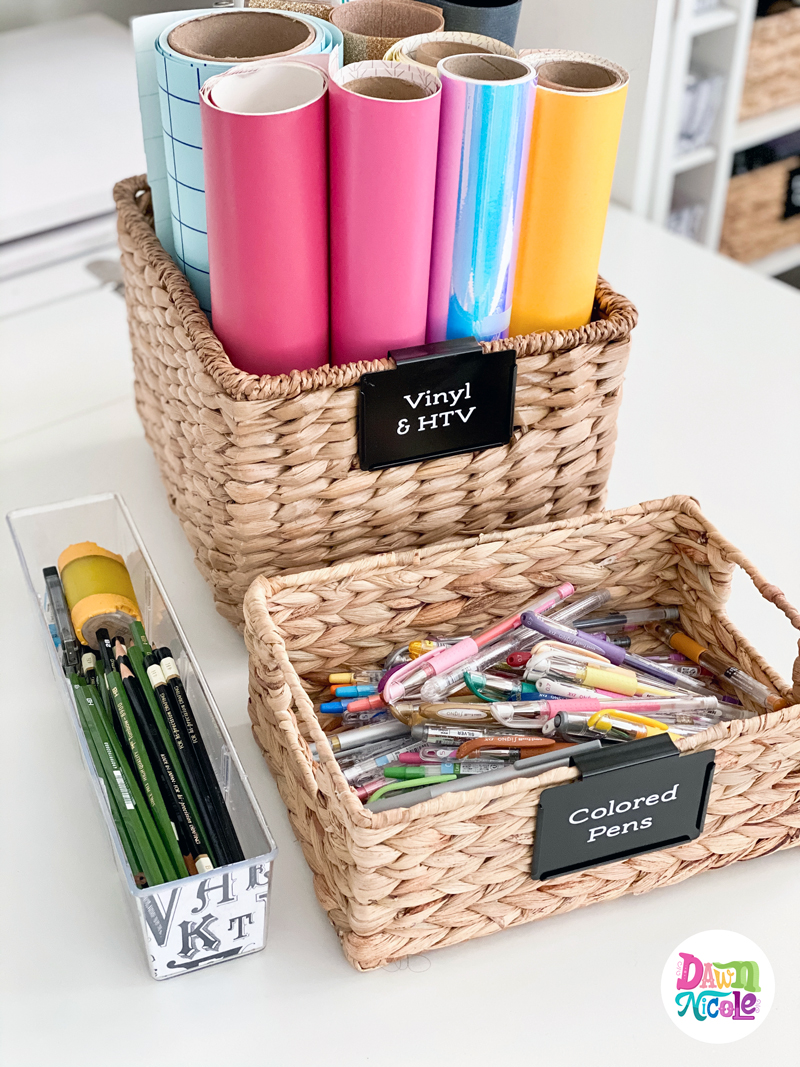 Step Four: Enjoy The Dreambox!
I work best in my tidy space, which helps me keep it clean (most of the time). The DreamBox is a joy to sit at, work at, and look at!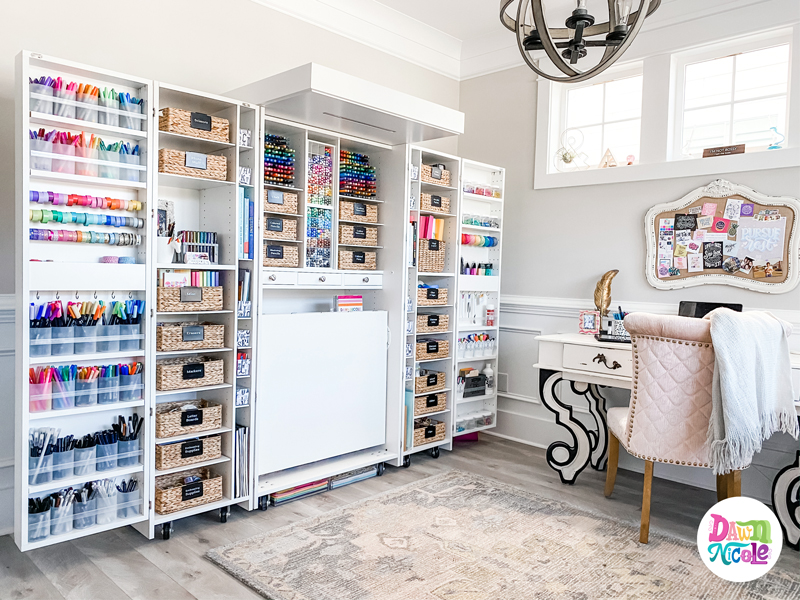 ---
SHOP MY OFFICE + DREAMBOX STYLE

---
RELATED POSTS
---

---
EXCLUSIVE DISCOUNT CODE!
Use my codes to save $$$ on your order:
Use code BYDAWNNICOLE on the Dreambox
Use code BYDAWNNICOLE50 on the DreamCart
---
LET'S CONNECT
Facebook // Pinterest // Instagram // Shop