Playful Serifs: Letter A. We're kicking off this 26-week Procreate Lettering Series with Letter A.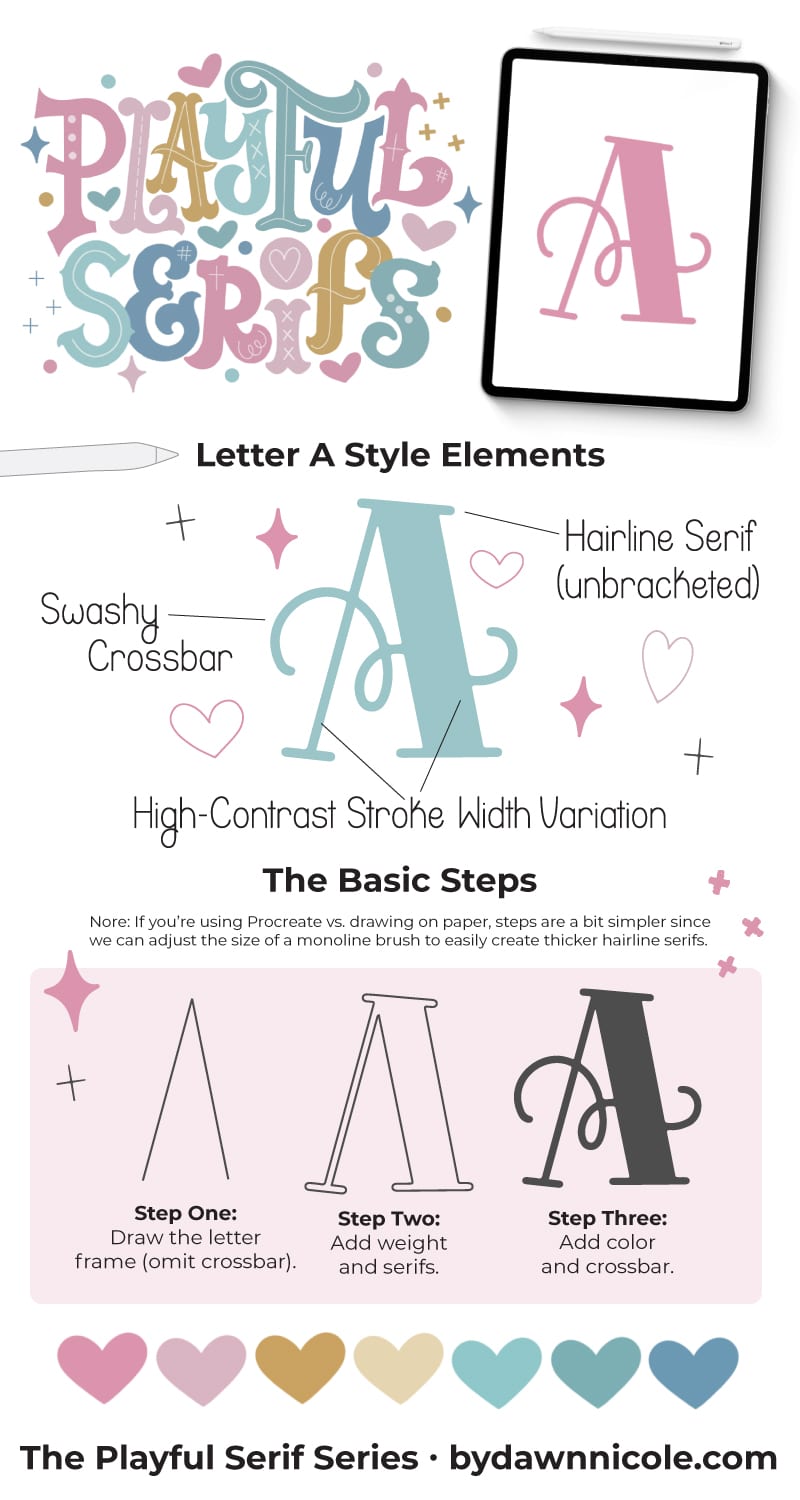 Playful Serifs: Letter A
Let the fun begin! I shared the below on the series homepage, but if you missed it, here's a quick overview of this new lettering series.
SERIES OVERVIEW
26 Easy-to-Follow Procreate Video Lessons
A New Serif Style in Every Video
Procreate Tips and Tricks
Free Color Palette and Project Template (Download those HERE.)
By the end of the series, you'll have a super cute piece of wall art that serves as a reference sheet with all twenty-six serif styles.
---
I'm sharing it first if you're just here for this week's video, but I've included some additional information in the blog post you may find helpful. So, keep scrolling for more details, especially if you're new to hand-lettering.
---
WATCH THE Video Lesson
---
STYLE ELEMENTS
I'll talk about this more in the video, but here are the main style features of this letter.
Hairline Serifs (unbracketed). Check out the graphic below for some common serif styles.
High-Contrast Stroke Width Variation. This means some letter strokes are very thin compared to thick ones.
Swashy, Fun Crossbar. A straight-line crossbar is so basic. This swashy one adds playful character.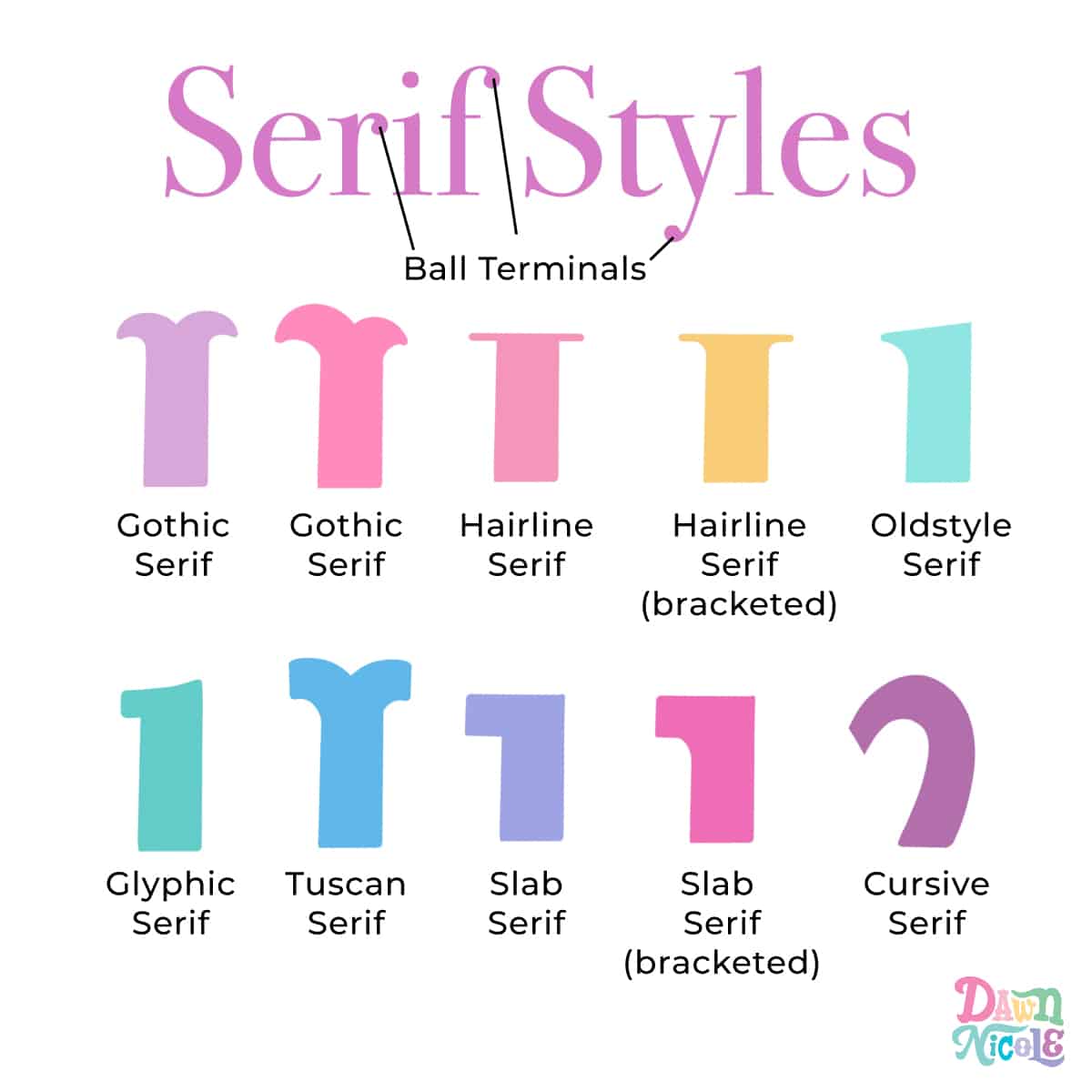 ---

The Art of Playful Lettering Book
My new book, The Art of Playful Lettering, is on Amazon.
I'll teach you The Art of Playful Lettering in my signature style in Six Chapters (208 pages).
It features Lettering Basics, Color Palettes, Lettering Styles (ten complete alphabets!), Easy Illustrations, Step-by-Step Projects, and a Lettering Challenge.⁣
---
LET'S CONNECT
Facebook // Pinterest // Instagram // Shop