Procreate Tutorial: Floral Framed Calligraphy. Learn how easy it is to create this look with a step-by-step tutorial and video lesson!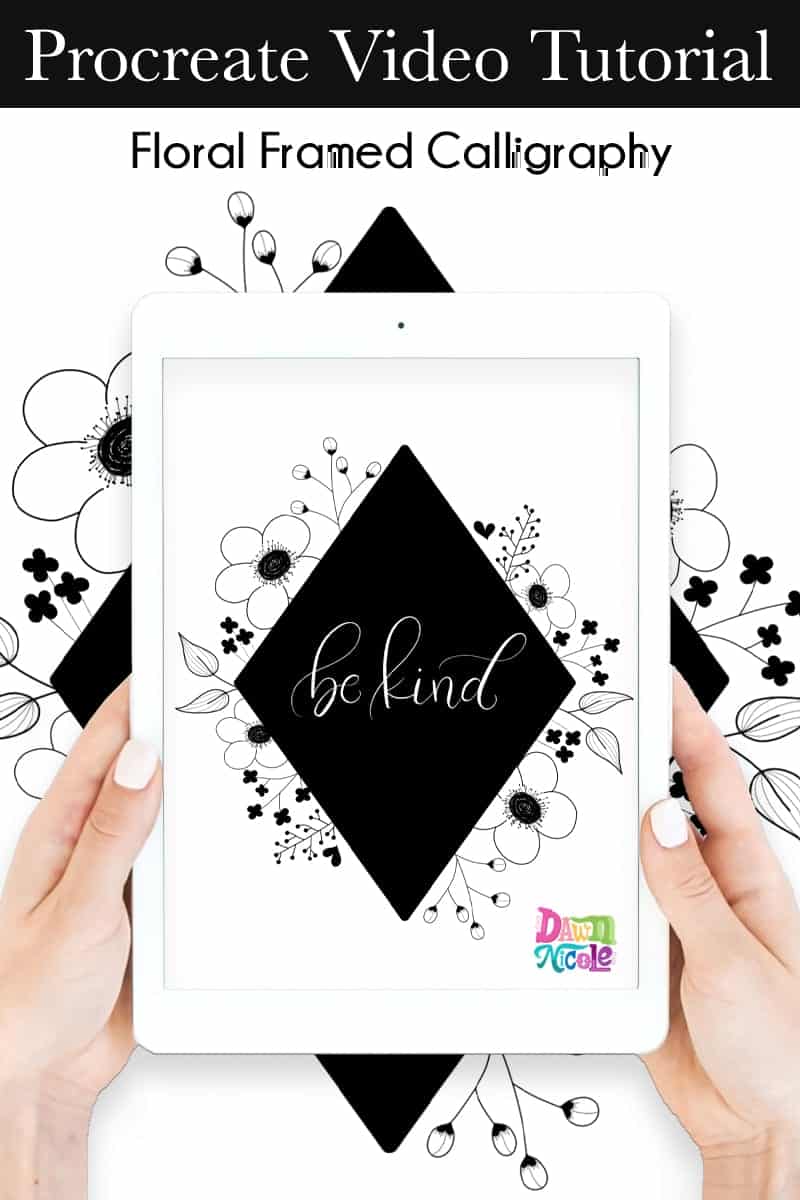 Procreate Tutorial: Floral Framed Calligraphy
When I launched my third Procreate Bundle, The Floral Lettering Procreate Brush Kit, a few days ago, I promised some video tutorials and lessons on what you can create with them.
This is a stunning yet simple one to get you started!
What You'll Need
This is what you'll need to follow along with this Procreate Tutorial: Floral Framed Calligraphy lesson.
iPad with Apple Pencil Capabilities
Apple Pencil
I work on a 12.9″ iPad Pro (Gen 1) with the Original Apple Pencil. The latest iPad is more affordable and has Apple Pencil Capabilities. The newest Apple Pencil is Apple Pencil 2, and it only works with the latest models of iPads and iPad Pros.
This is what we'll be creating: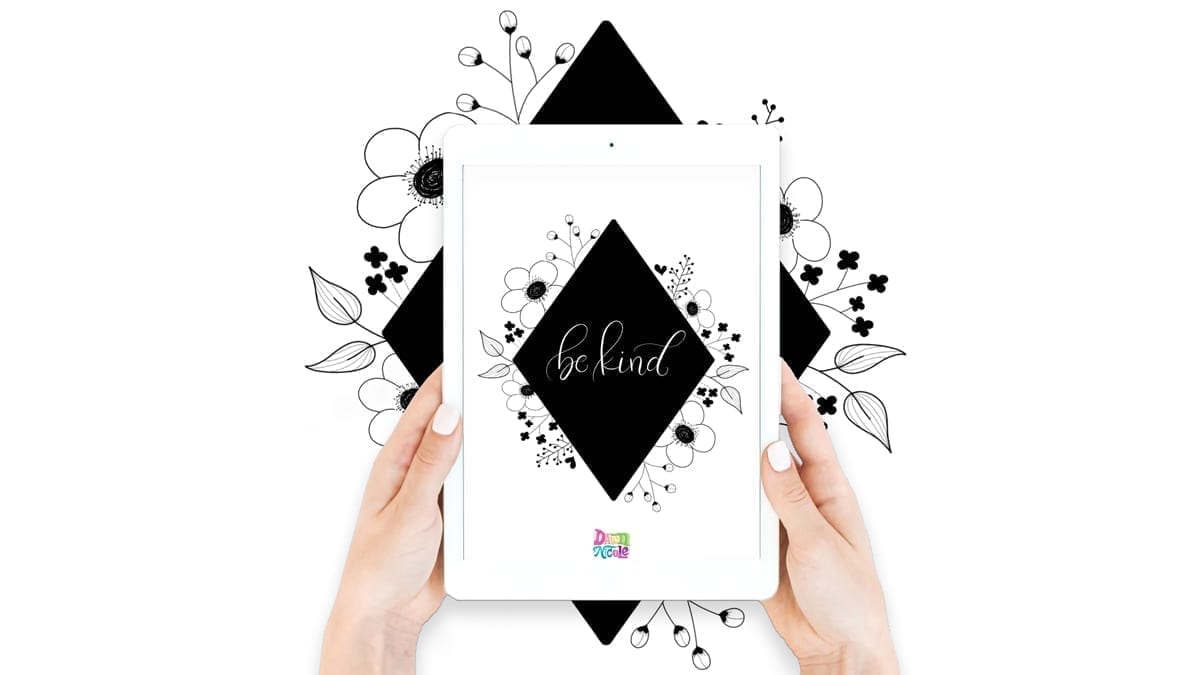 Video Tutorial
Watch the live video I did for this piece as an overview, and then I'll walk you through it with step-by-step photos and instructions below.
---
Floral Framed Calligraphy Steps
Step One
Open Procreate and select the + in the upper right corner to open up a square canvas.
One layer one, draw a diamond-shaped frame and fill it with black. Follow the method I demo in the video lesson to make it a "perfect" diamond shape.
Step Two
Add a new layer. Tap and hold it to drag it below your layer with the diamond.
Add floral, leaf, and branch stamps as you wish to create the florals.
Step Three
Add a third layer and drag it to the top, so it is the very top layer. Use white and a calligraphy brush (I used the DND Fude Brush from this bundle) to letter the phrase "Be Kind."
---
Floral Framed Coffee Graphic
You can use a similar method to create your own custom graphics for social media, your blog, your shops, etc., by combining the stamps and a photo. Here's a live video lesson I did for this piece:
---
I hope you enjoyed this Procreate Tutorial: Floral Framed Calligraphy!
---
Happy creating!
Let's Connect
Facebook // Pinterest // Instagram // Shop