Reach for the Stars Procreate Video Lesson. Learn how to create this lettering artwork in my free 23-minute video lesson!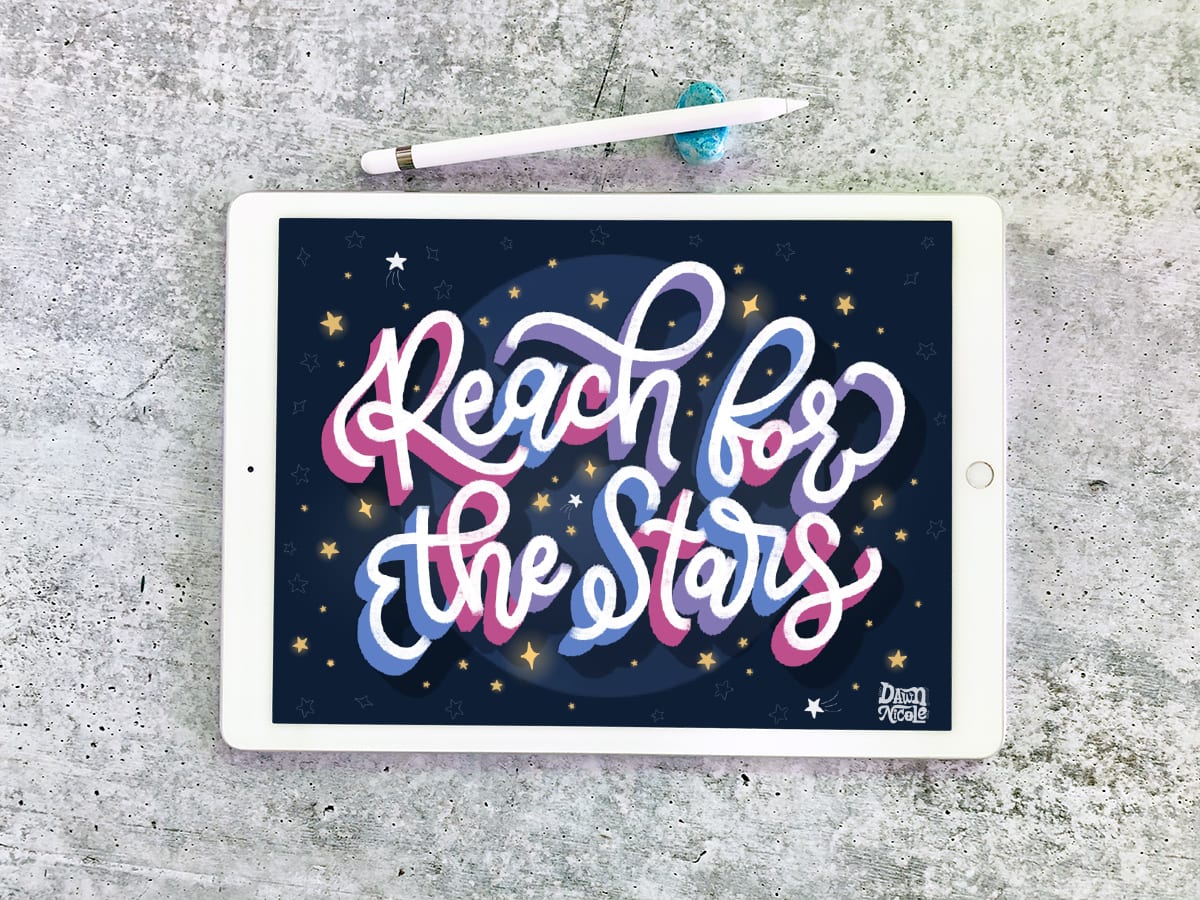 Reach for the Stars Procreate Video Lesson
Hey friends!
I just launched my latest Procreate Brush Bundle: Celestial Lettering.
To help you learn how to use the brush bundle and up your Procreate skills, I will post a series of free video lessons to show you how I create the "demo" lettering pieces shown below.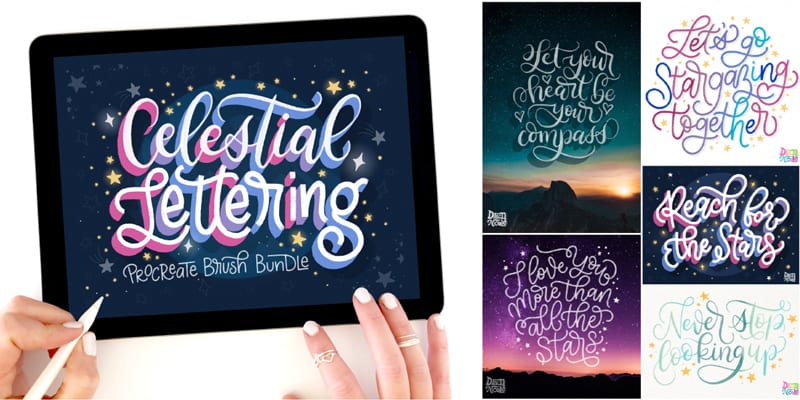 Here's What You'll Need for this Video Lesson: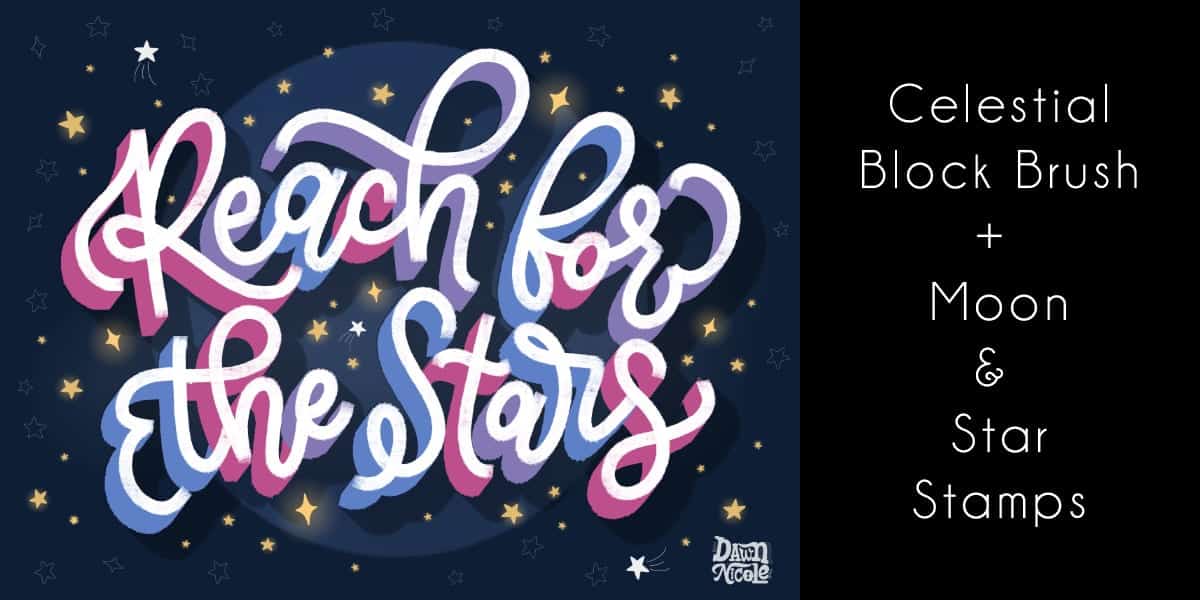 Reach for the Stars Procreate Video Lesson
It's easiest to teach you this via video versus a written tutorial, so I've put together a roughly 23-minute step-by-step video lesson.
Side note: Forgive the sniffles. I filmed with a cold, AND I got adult braces on my teeth the day prior, so my mouth is pretty sore, and talking feels awkward. But the show must go on, so I filmed it anyway!
Watch the video
This tutorial is about 23 minutes long. Watch the full video below.
---
30 Days of Celestial Brush Calligraphy
Loving the celestial theme? Check out my 5-star rated Celestial Brush Calligraphy Workbook.
It has options to print and practice on paper or download to practice your iPad Calligraphy!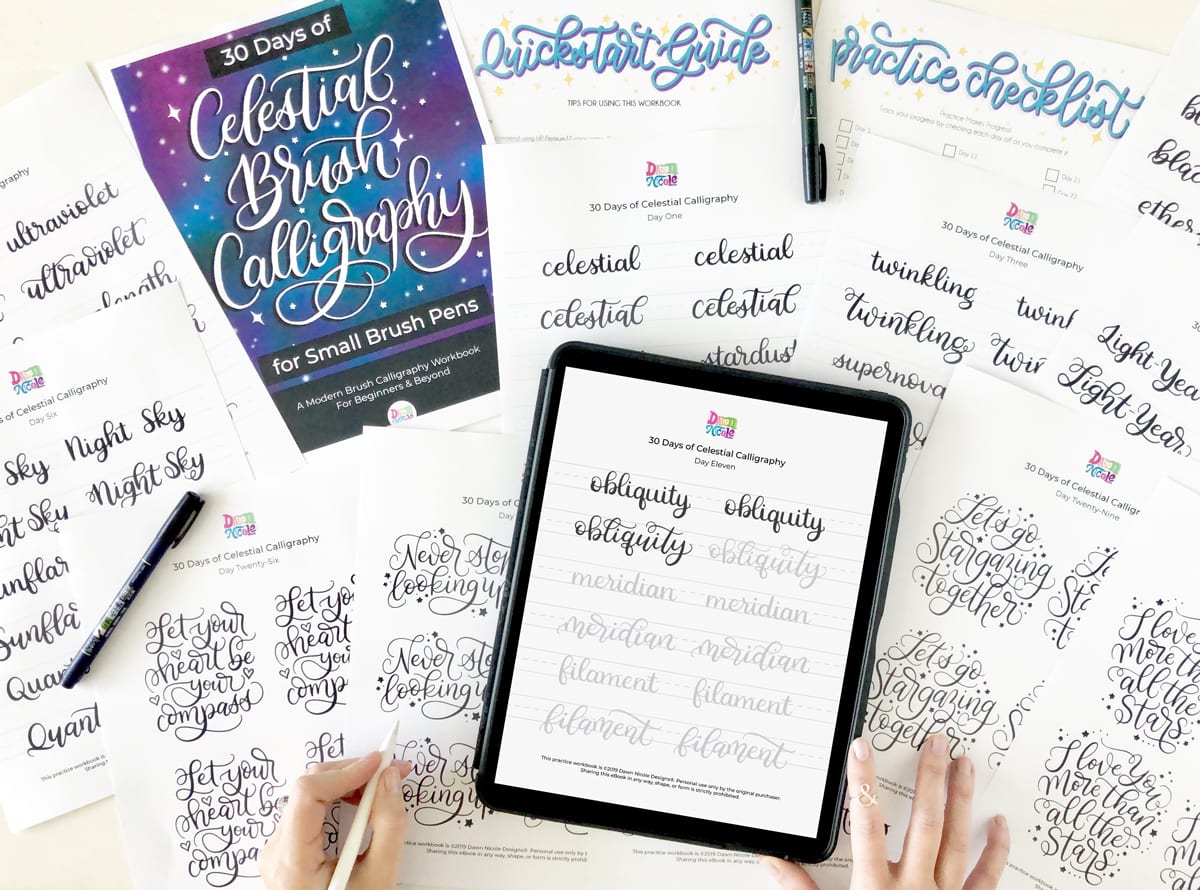 ---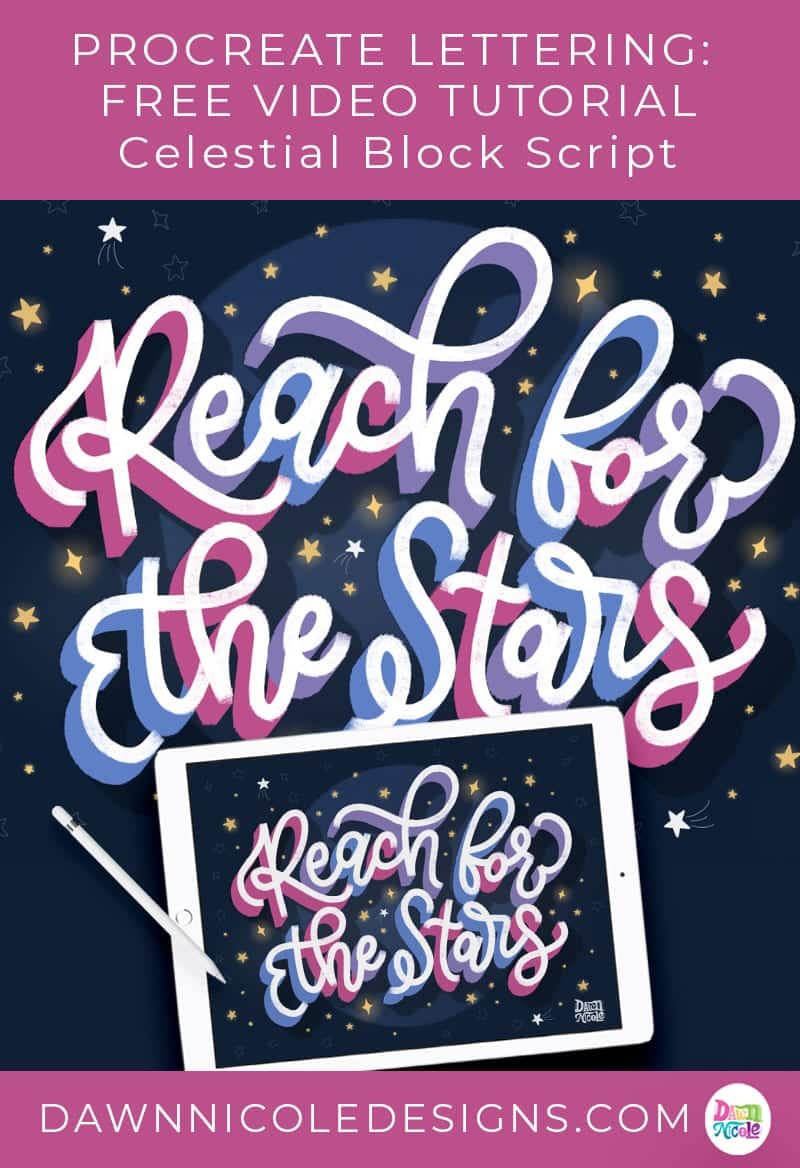 ---
Happy creating!
LET'S CONNECT
Facebook // Pinterest // Instagram // Shop