Sea La Vie Color Palette. I'm sharing my free monochrome color palette along with a few tips to level up your lettering.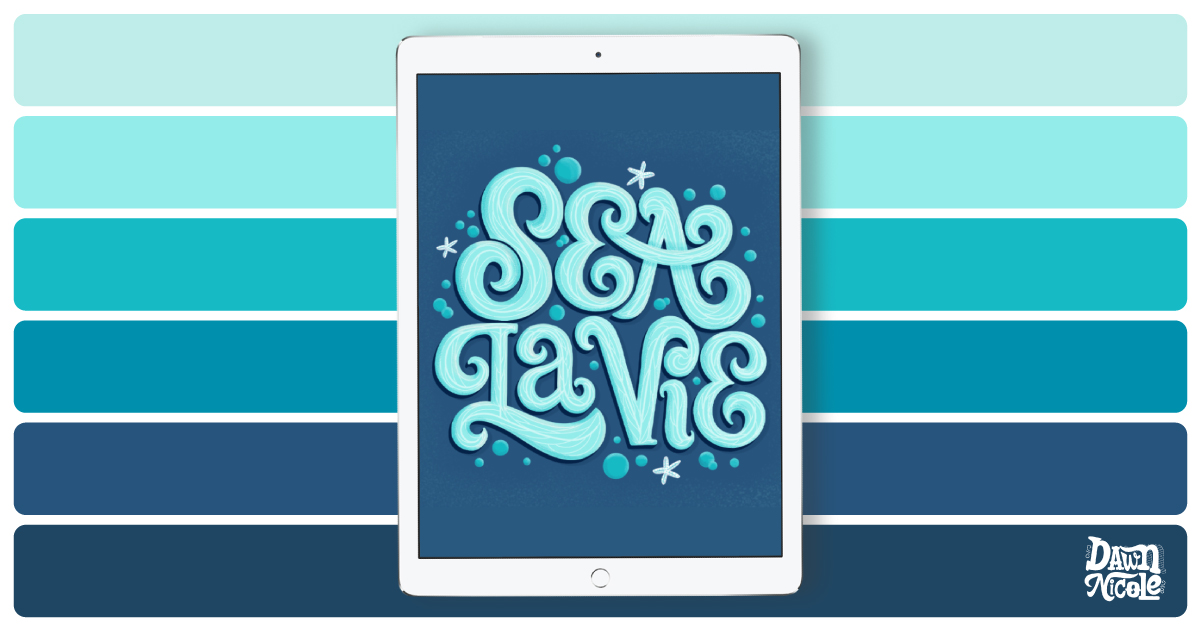 Sea La Vie Color Palette
I created this lettering as a portfolio piece and was inspired by my love of sitting by the sea! Below are just a few of my favorite quotes about the ocean and sea.
"There's nothing more beautiful than the way the ocean refuses to stop kissing the shoreline, no matter how many times it's sent away."
Sarah Kay

"The ocean stirs the heart, inspires the imagination, and brings eternal joy to the soul."
Robert Wyland

"The cure for anything is saltwater: sweat, tears, or the sea."
Isak Dinesen

"The sea, once it casts its spell, holds one in its net of wonder forever."
Jacques Cousteau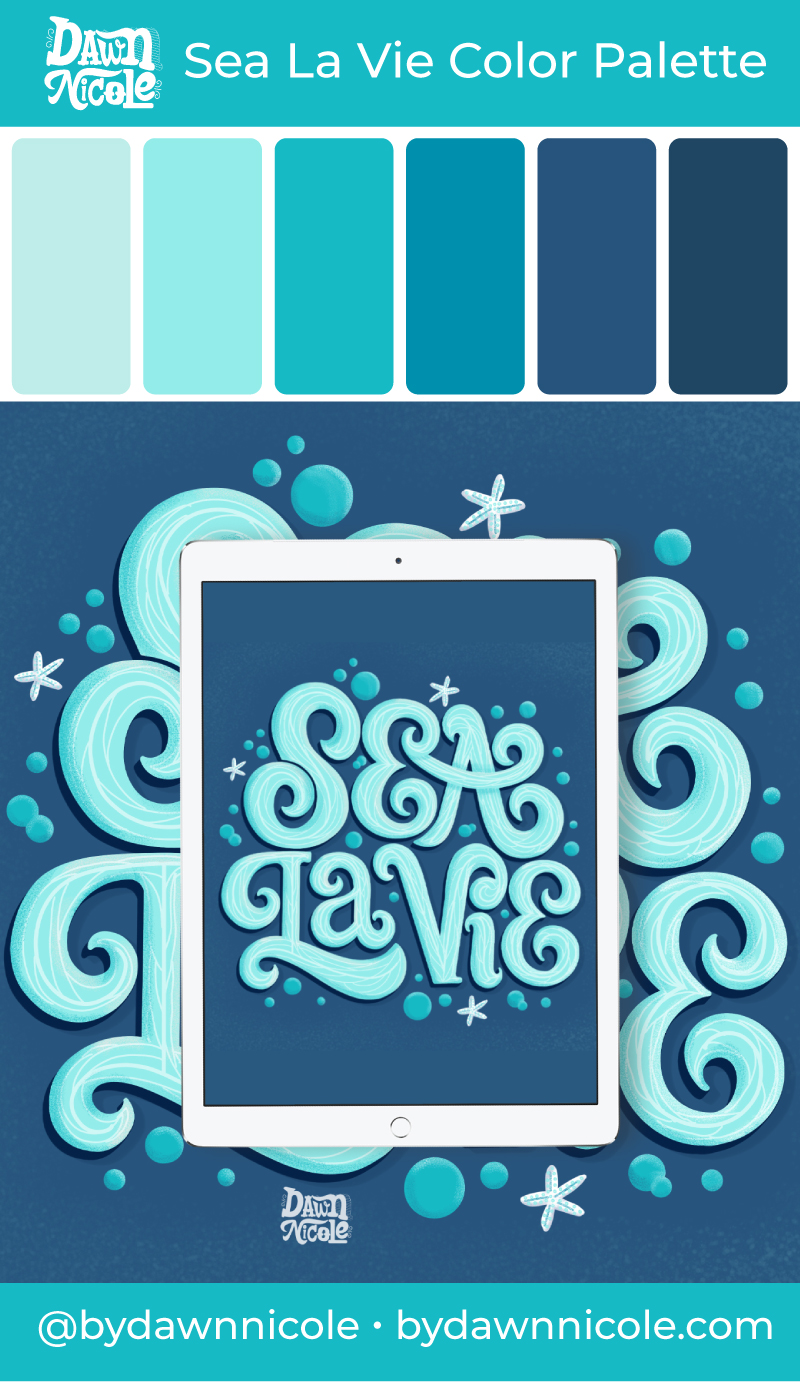 Lettering Tips
Here are a few ways to level up your lettering:
Try creating your next piece using a monochrome color palette, like this one.
Use brushes with texture and small illustrations to add character to your piece.
Check out the closeup below for a better look at the textures. They're subtle from afar, but they make a huge difference in your overall work.
I added simple bubbles and starfish for my illustrations. They don't have to be fancy or complicated! The light lines over my lettering mimic the waves of the sea. Yet another small detail that adds to the overall feeling of the piece.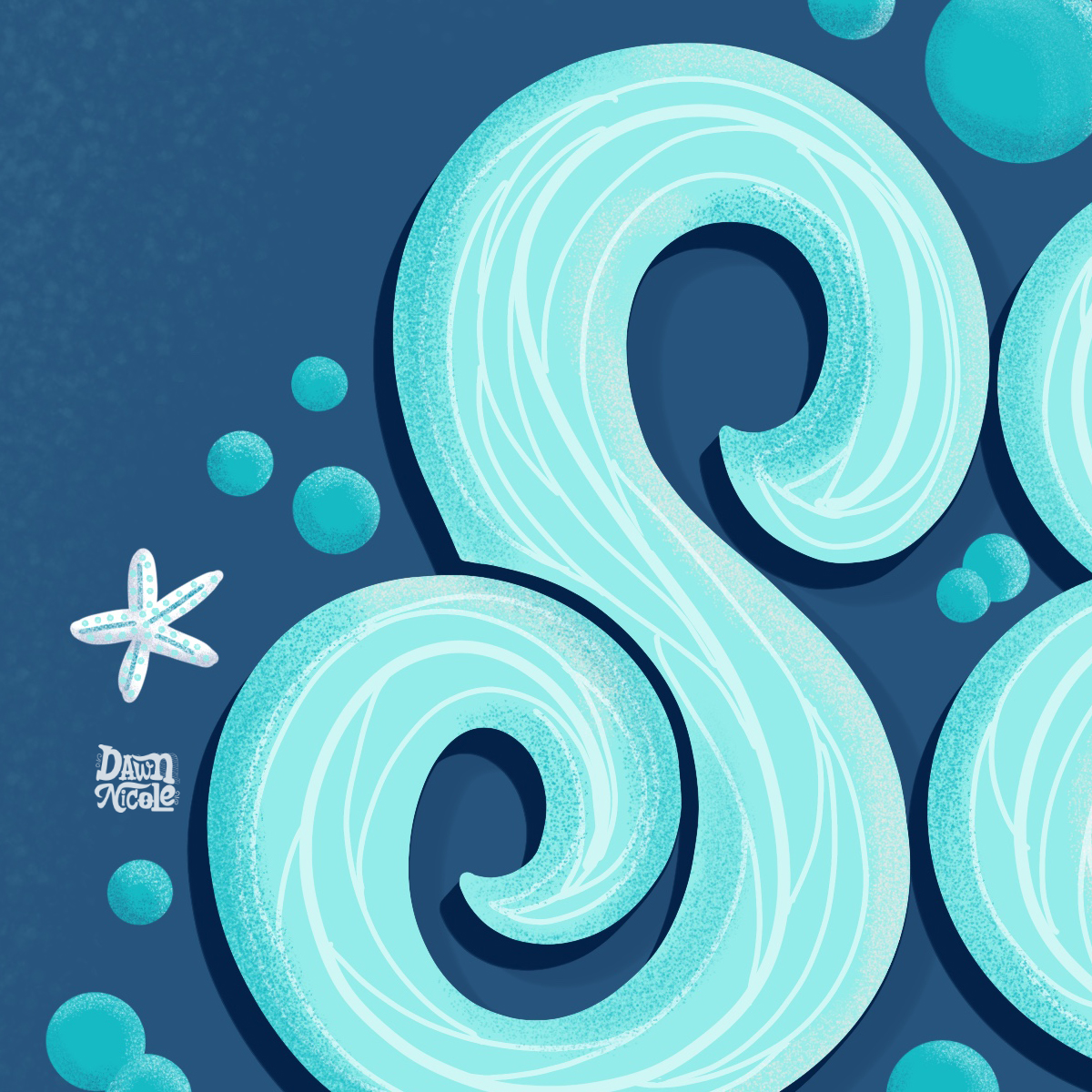 Using the SEa La Vie Color Palette
Right-click or screenshot the photos in the blog post to save each lettering example and color palette.
Learn How to set up Custom Color Palettes in Procreate here.
Use them in design programs such as Photoshop and Illustrator.
Match your physical art supplies (markers, colored pencils, watercolors, etc.) to the palette and work the old-school way!
Insta-Inspo + Procreate Tips
On my Instagram, many of my posts include a "Swipe to watch the process video," which shows you how I take things from a sketch to a final piece.
Check out my iPad Lettering video lessons and tutorials. I use many of the tips and techniques I've shared in my lettering pieces.
I hope that you'll use my color palettes and my work to inspire your own artwork. Please remember, there's a fine line between being inspired by someone else's work and being a copycat, so be sure to create something original.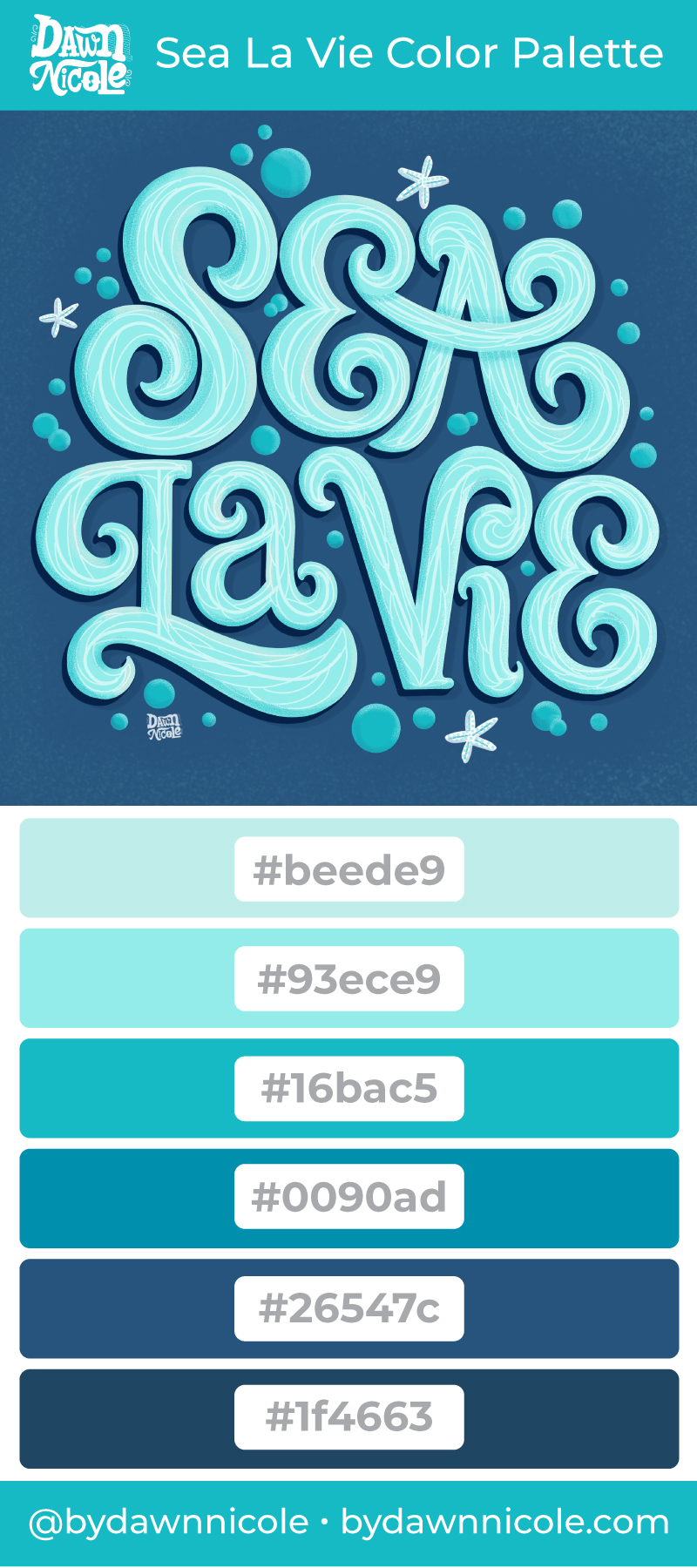 ---

---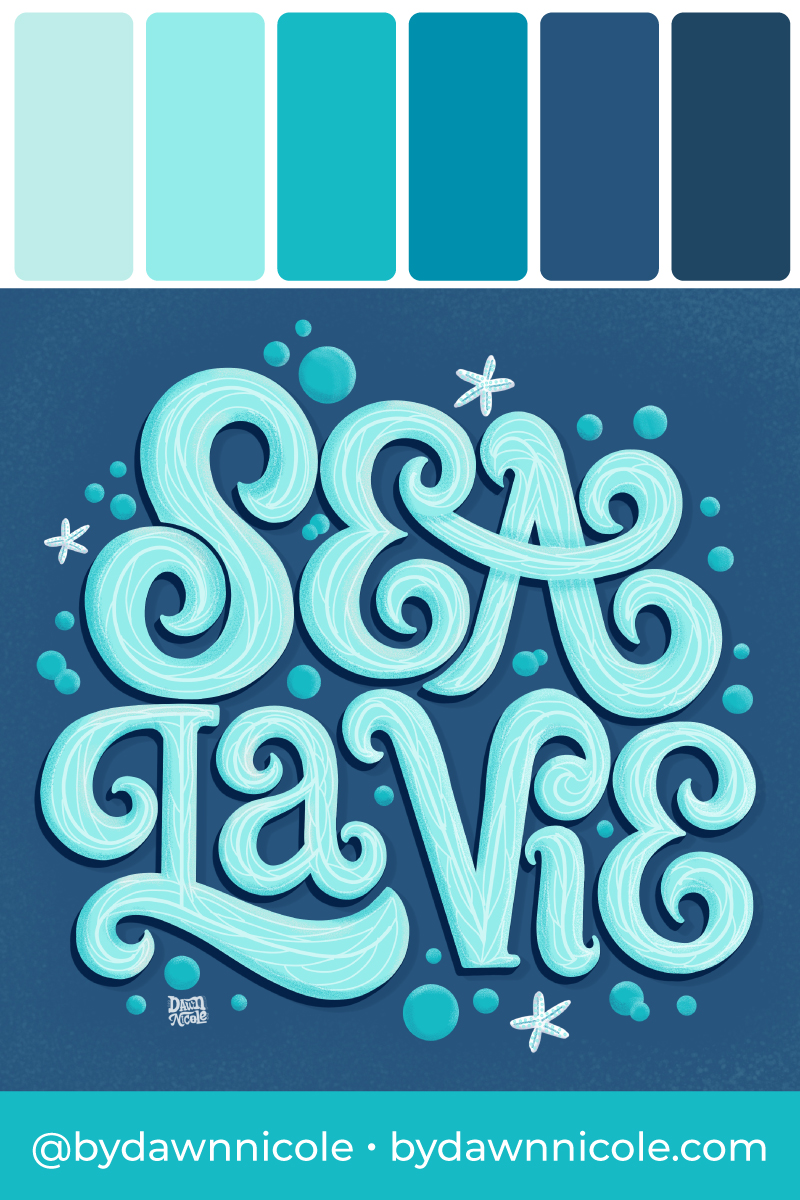 ---
Have fun creating with my Sea La Vie Color Palette!
LET'S CONNECT
Facebook // Pinterest // Instagram // Shop