Faux Cut Paper Art Tutorial. Follow along with my video to learn how to create realistic-looking paper art in Procreate!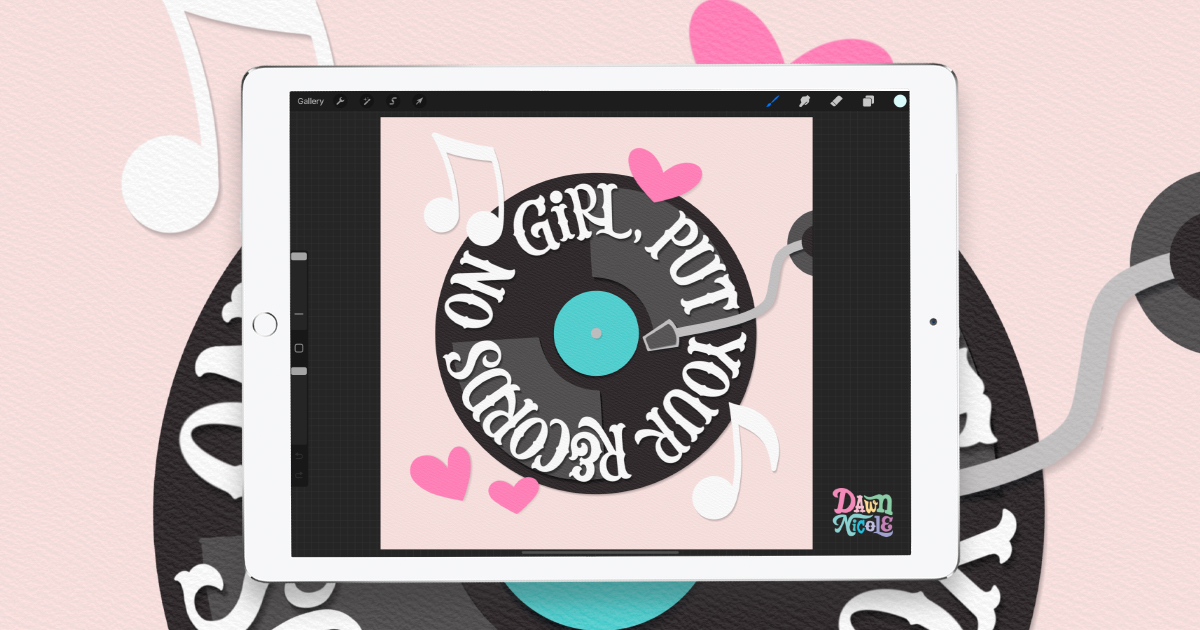 Faux Cut Paper Art Tutorial
I've been loving playing with a faux cut paper art style on my iPad these last few months. So I created this artwork and video tutorial to show you how easy and fun digital paper art is.
This artwork was inspired by the Song "Put Your Records On" by Corinne Bailey Rae. If you've never heard it, or it's been a while, check it out over on YouTube to help inspire you creatively!
Artist Ritt Momney has a fantastic cover of this song that's worth checking out as well. You can listen to it free right here.

Here's a closer look at the textures and shadows that give the cut paper effect.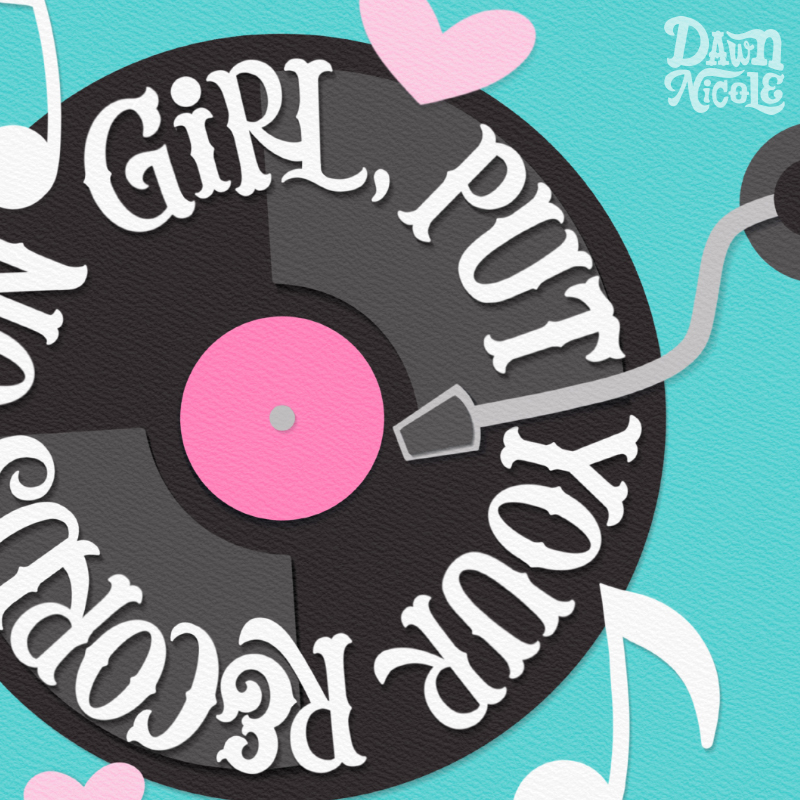 Supplies
Click the buttons below to download!
Faux Cut Paper Art Reference Sheet
---
Video Lesson: Watch the Faux Cut pApeR ART Tutorial
Follow along with the video below to create your paper art piece!
This month's video lesson is just over 30 minutes long.
VIDEO OUTLINE
If you want to skip or re-watch any portions of the tutorial, here are the timestamps for each section.
00:00 Intro
00:15 Project Overview
01:17 Note About the Lettering Element
02:59 Canvas + Drawing the Main Illustrations
19:51 Adding the Paper Texture
25:06 Shadows
29:37 Closing Comments + Notes
30:49 Outro
---

NEW IN THE SHOP!
---
Happy creating!
I hope you enjoyed the first video lesson for 2022.
LET'S CONNECT
Facebook // Pinterest // Instagram // Shop