Find the Fun Lettering Tutorial. Follow along with my video lesson to create this easy, cheerful iPad lettering in the Procreate app!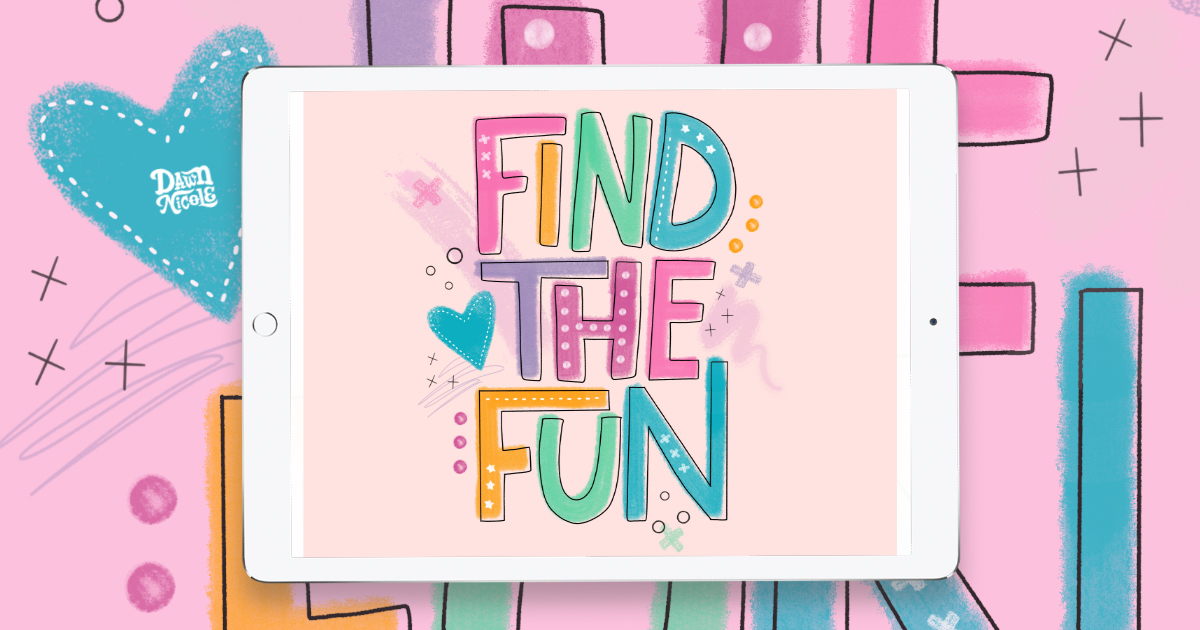 Find the Fun Lettering Tutorial
This month's tutorial is beginner-friendly and so much fun to create!
The phrase "Find the Fun" is about finding ways to make boring tasks more fun and enjoyable. I talk a bit more about it in the video lesson.
---

---
Let's get into it!

Supplies
Procreate App + iPad + Apple Pencil
Procreate Brushes: We'll be using a ton of brushes and stamps from The Creativity Kit.
Download the Project Reference Sheet + Color Palette below!
Click the buttons below to download!
Video Lesson: Watch the Tutorial
Follow along with the video below to create your paper art piece!
This month's video lesson is just over 26 minutes long.
VIDEO OUTLINE
If you want to skip or re-watch any portions of the tutorial, here are the timestamps for each section.
00:00 Intro
00:15 Project Overview
01:24 Sketching the Letters
05:24 Inking the Letters
10:11 Outling the Lettering
13:46 Background Color
14:30 Letter Details
17:07 Background Details
24:48 Closing Comments
25:03 Outro
---


---
NEW IN THE SHOP!

---
Happy creating!
I hope you enjoyed this Find the Fun Lettering Tutorial.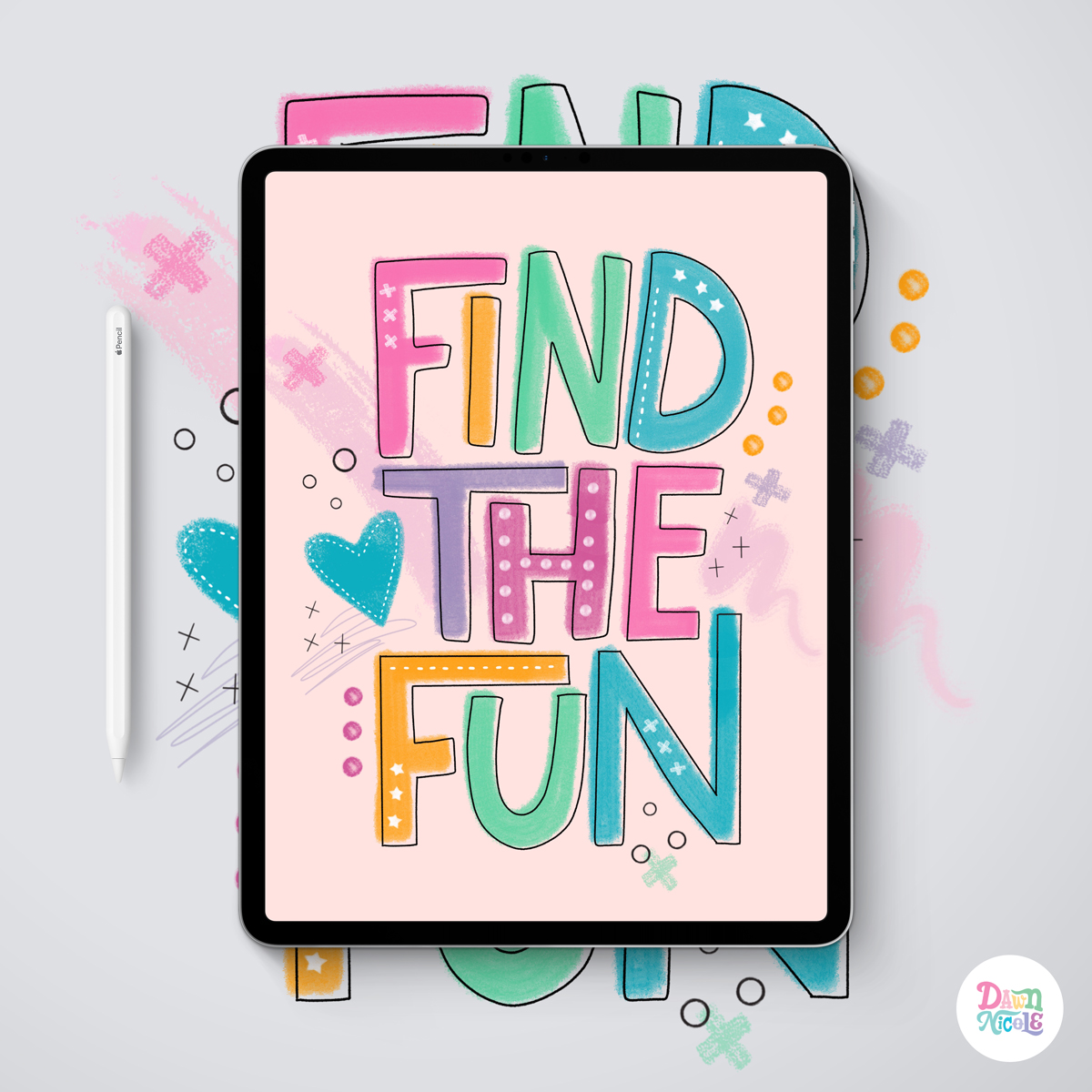 ---
LET'S CONNECT
Facebook // Pinterest // Instagram // Shop