Inky Watercolor Lettering Tutorial. Follow along with my video lesson to create this inky lettering in the Procreate app!
Inky Watercolor Lettering Tutorial
Working with traditional watercolors is a lot of fun, but it can get messy! Especially when you're using black ink. That's where working digitally is extra cool. All the fun without the mess. When you're working on the go, this option is especially great.
In this video lesson, we'll be creating the piece shown below. It is a dark but fun twist on the colorful watercolor pieces we've done in past tutorials.

Supplies
Procreate App + iPad + Apple Pencil
Procreate Brushes: We'll be using a ton of brushes and stamps from The Watercolor Lettering Kit.
Download the Project Reference Sheet + Color Palette below!
Click the buttons below to download!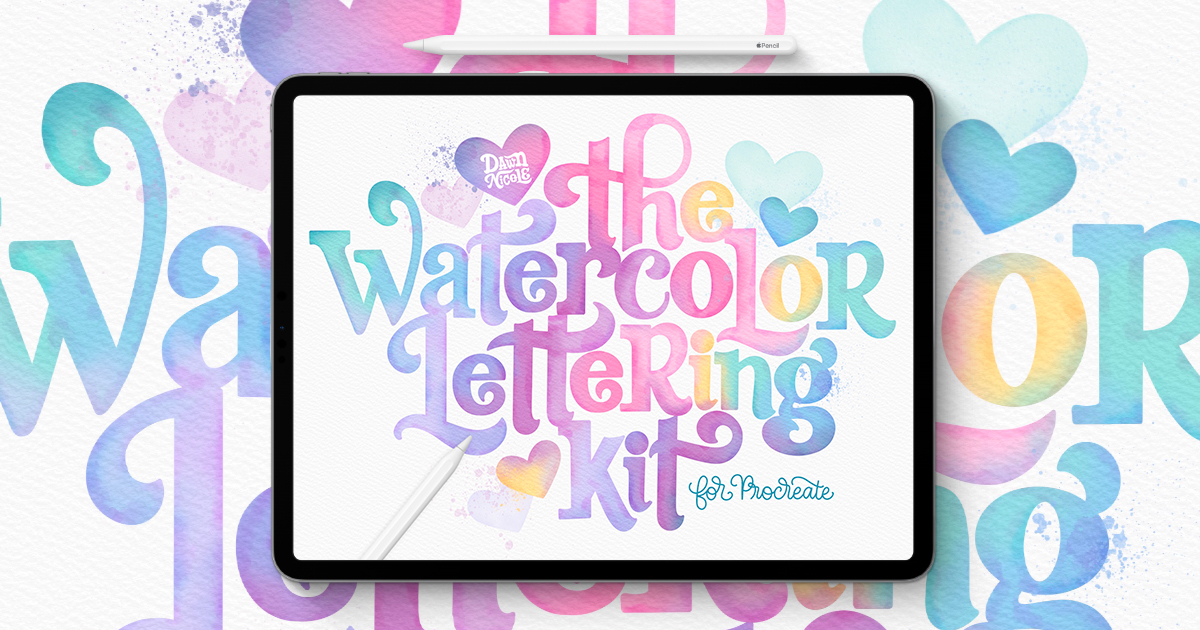 Video Lesson: Watch the Tutorial
Follow along with the video below to create your own inky piece! This month's video lesson is just over 25 minutes long.
---
VIDEO OUTLINE
If you want to skip or re-watch any portions of the tutorial, here are the timestamps for each section.
00:00 Intro
00:15 Project Overview
01:17 Sketching and Inking the Letters
08:02 Adding watercolor and paper textures (+ a few process tips)
17:23 Extra Details + Ideas to Try
23:58 Closing Comments
25:35 Outro
---


---
Happy creating!
I hope you enjoyed this Inky Watercolor Lettering Tutorial.
LET'S CONNECT
Facebook // Pinterest // Instagram // Shop