Love You So Color Palette. Grab the color palette I used for my hand-lettered "Love you so" artwork + tips for how to use it!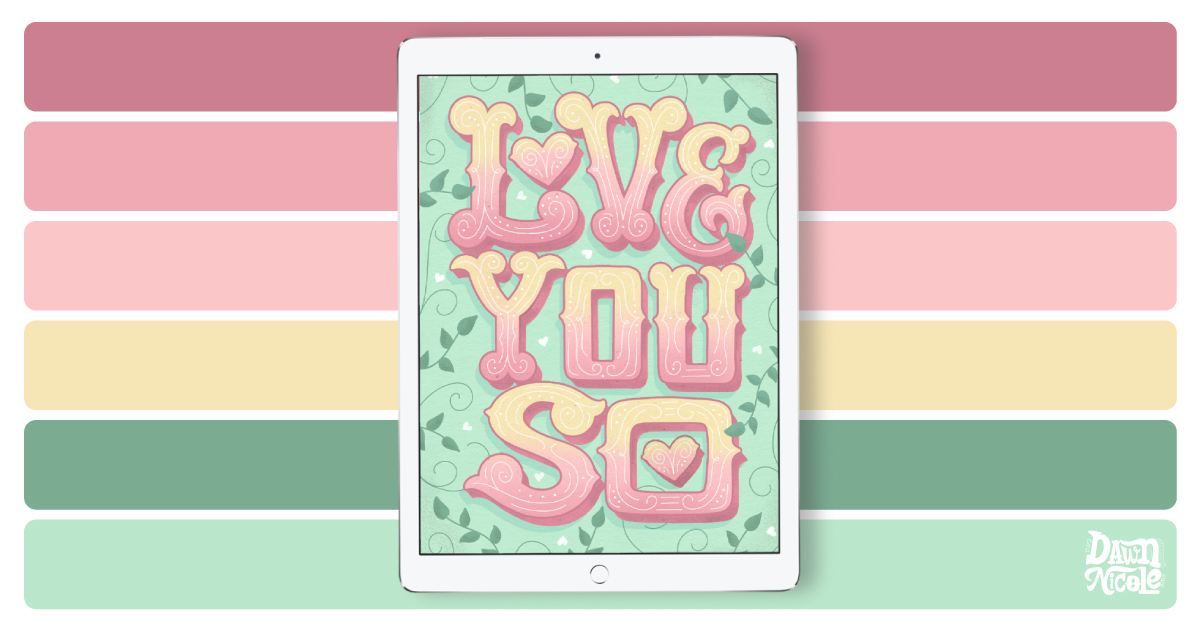 Love You So Color Palette
I created this piece for my Art Licensing Portfolio and decided it would be fun to share my color palettes for some of my portfolio pieces with you!
Insta-Inspo + Procreate Tips
On my Instagram, many of my posts include a "Swipe to watch the process video," which shows you how I take things from a sketch to a final piece.
Check out my iPad Lettering video lessons and tutorials. I use many of the tips and techniques I've shared in my lettering pieces.
I hope that you'll use my color palettes and my work to inspire your own artwork. Please remember, there's a fine line between being inspired by someone else's work and being a copycat, so be sure to create something original.
Using the LOVE YOU SO Color Palette
Right-click or screenshot the photos in the blog post to save each lettering example and color palette.
Learn How to set up Custom Color Palettes in Procreate here.
Use them in design programs such as Photoshop and Illustrator.
Match your physical art supplies (markers, colored pencils, watercolors, etc.) to the palette and work the old-school way!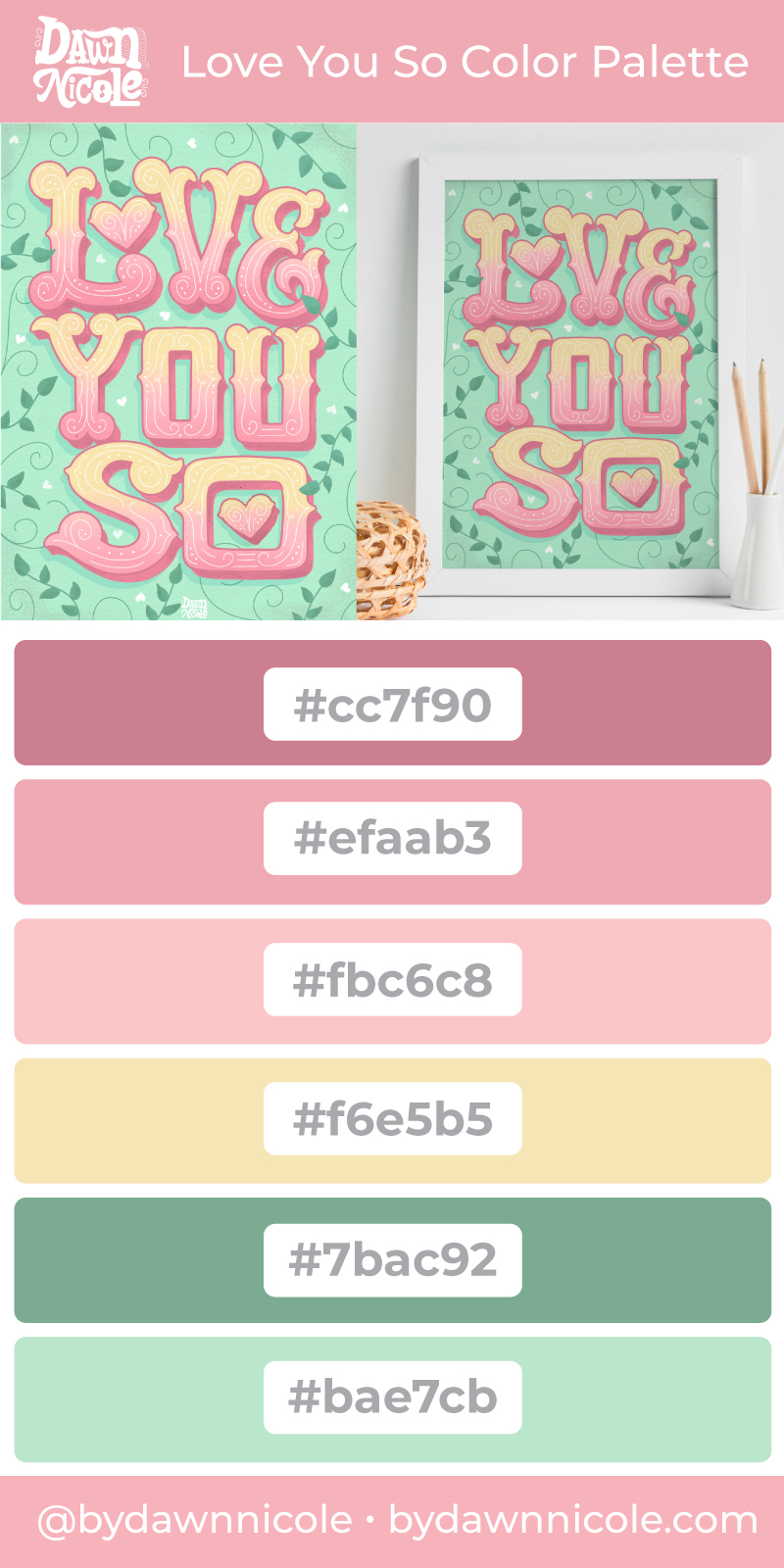 ---
Have fun creating with my "Love You So" Color Palette!
LET'S CONNECT
Facebook // Pinterest // Instagram // Shop