Gingerbread Cookie Lettering Tutorial. Follow along with my Procreate video tutorial to create this sweet lettering style!
Gingerbread Cookie Lettering Tutorial
I created a simpler version of this cheeky "Oh Snap!" design for The Silhouette Design Store. It sold so well that I decided to create a fully finished artwork variation. And that's what you'll learn for this month's Procreate Project!
I'd call this an intermediate-level project, but I tried to walk you through it in a way that makes it doable for Procreate newbies too.
You'll learn the following Procreate skills (and more):
How to set up a Canvas
Simple Lettering + Illustration Techniques
Adding Dimension to your Lettering with 3D Techniques
How to Add Texture using Clipping Masks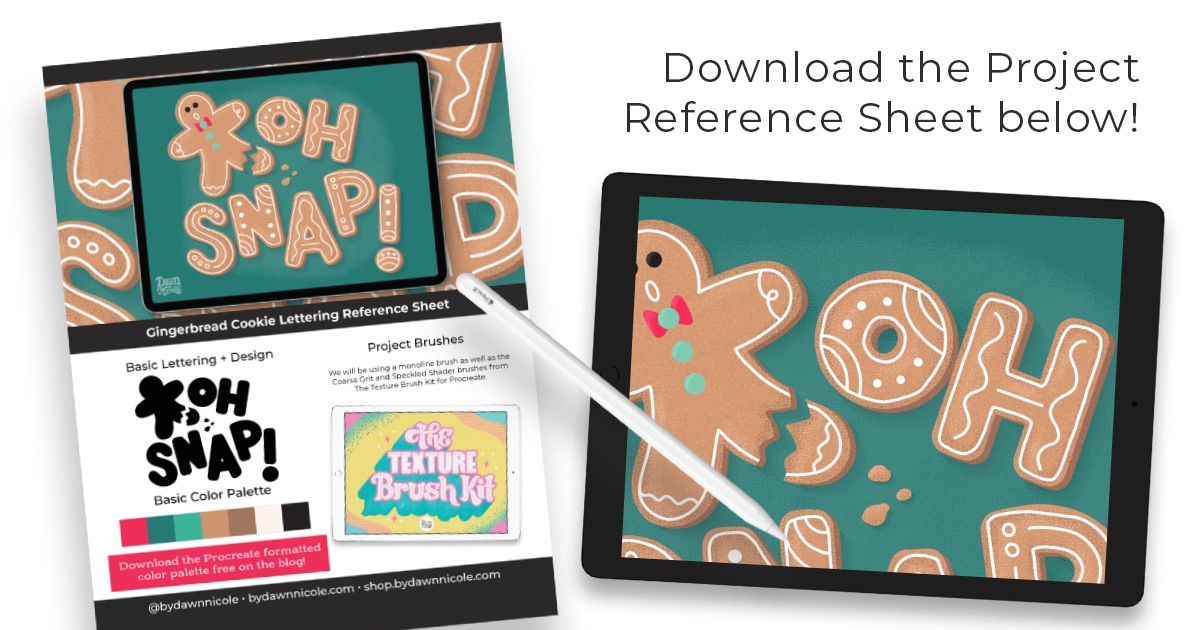 Supplies
Procreate App + iPad + Apple Pencil
Procreate Brushes: Monoline, Textured Brushes (I'm using brushes from The Texture Kit)
Project Reference Sheet (Download below)
Gingerbread Cookie Color Palette (Download below)
Click the buttons below to download!
---


---
Video Lesson: Watch the Tutorial
This month's video lesson is just under 30 minutes long.
---

---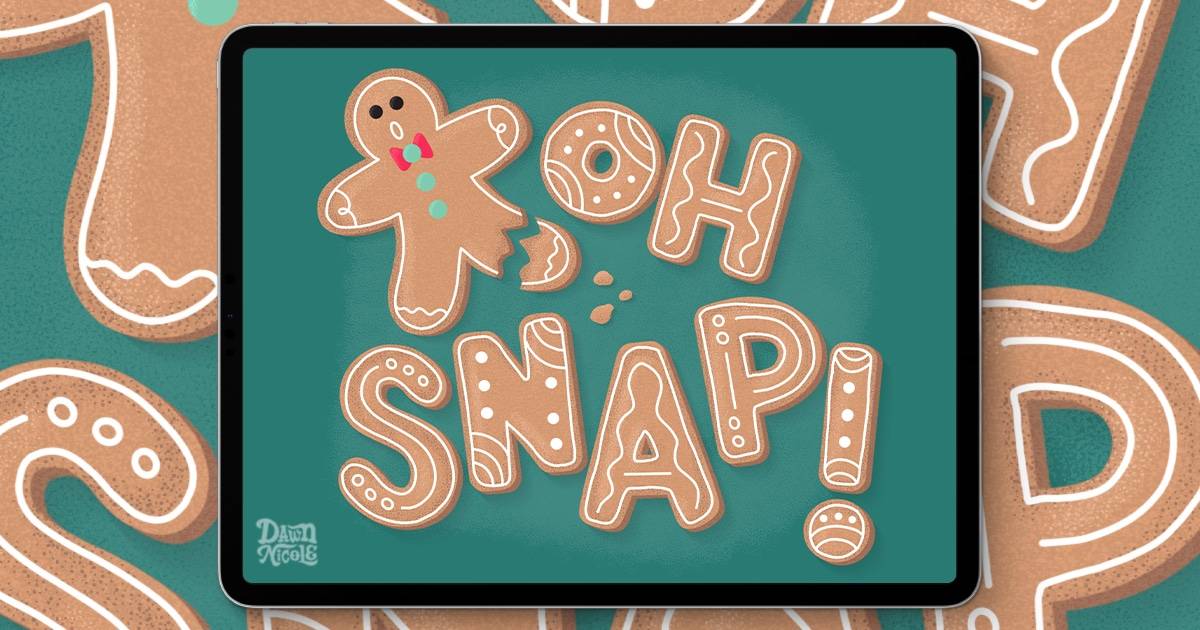 I hope you enjoyed creating these Gingerbread Cookies with me!
Happy creating, and see you next month with another Procreate Project video lesson!
---
LET'S CONNECT
Facebook // Pinterest // Instagram // Shop