Inky Old Typewriter Lettering Tutorial. Follow along with my video tutorial to create this beginner-friendly lettering style!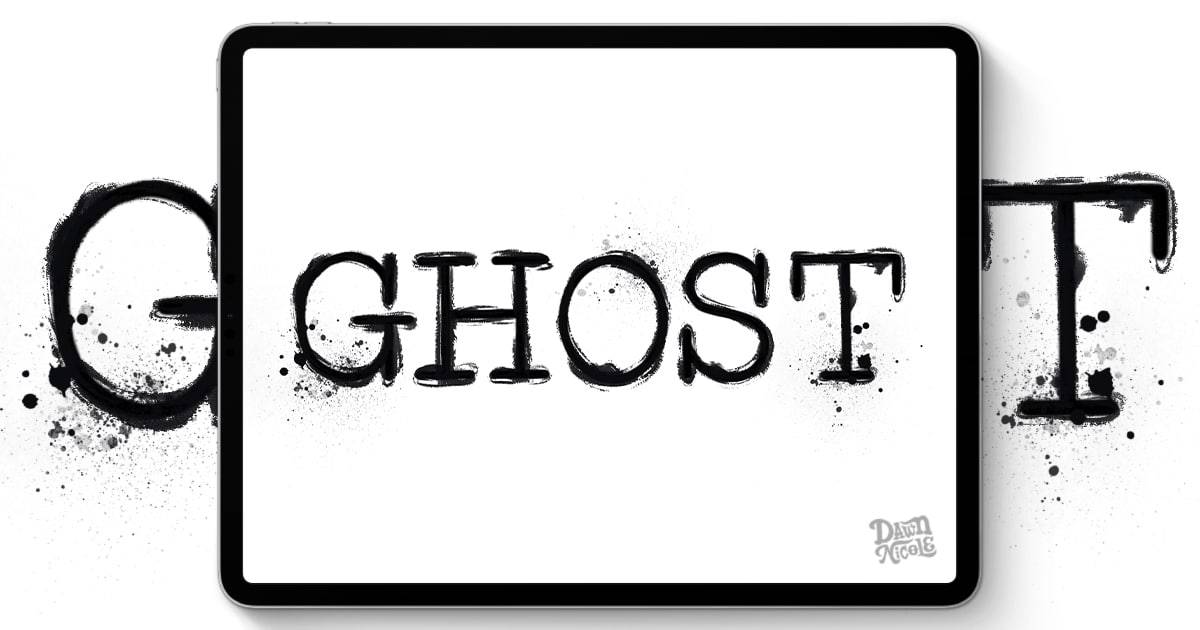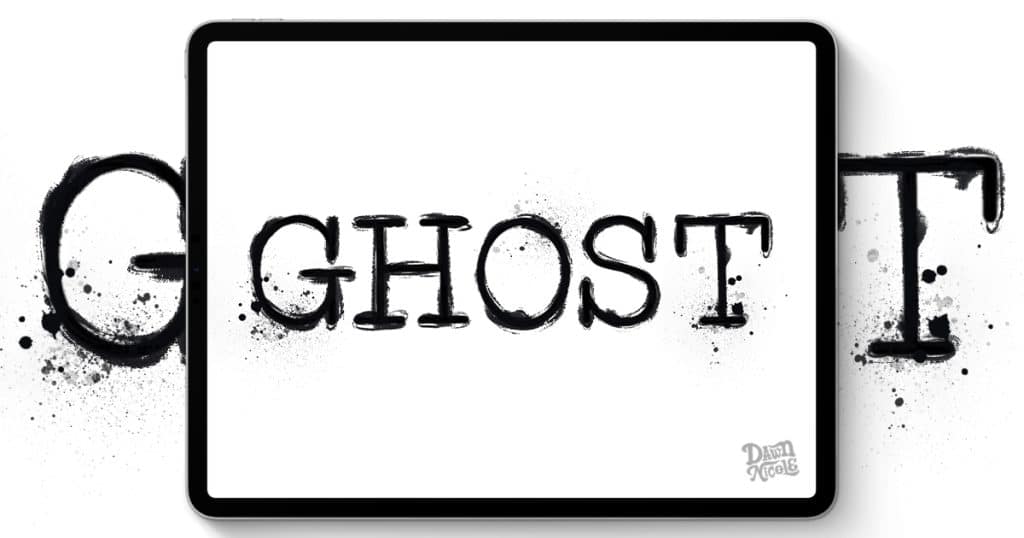 Inky Old Typewriter Lettering Tutorial
Hey, creative friends!
This style is beyond easy to create. It's perfect for some Halloween-themed lettering creations.
After watching this month's video tutorial, I can't wait to see what lettering you whip up.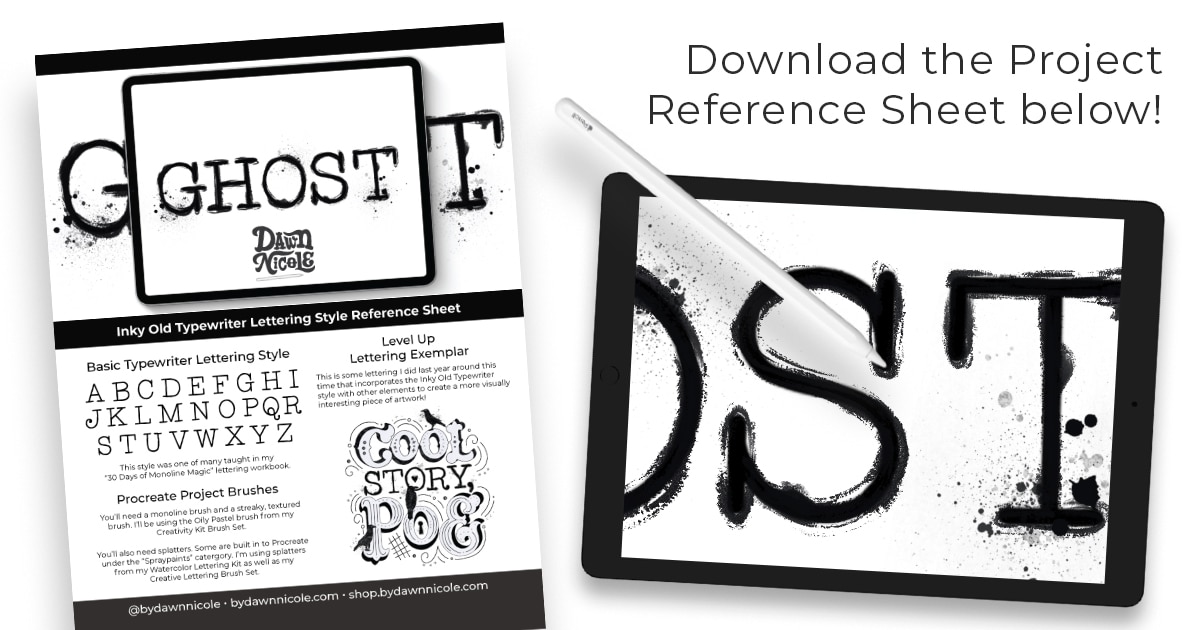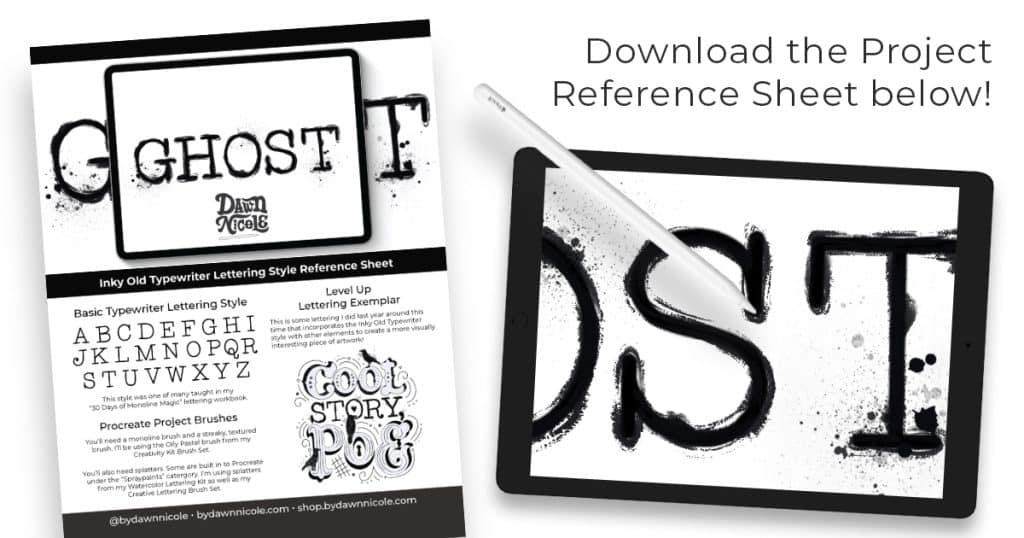 Supplies
Procreate App + iPad + Apple Pencil
Procreate Brushes: Monoline, Splatter Stamps, Textured Brush (I'm using the Oily Pastel from The Creativity Kit.)
Project Reference Sheet (Download below)
Click the button below to download!
---


---
Video Lesson: Watch the Tutorial
This month's video lesson is easy-breezy at just over 12 minutes long.
---
VIDEO OUTLINE
If you want to skip or re-watch tutorial portions, here are the timestamps for each section.
00:00 Intro
00:13 Project Overview
01:37 Typewriter Style Lettering
03:30 Adding the Inky Texture + Tips
07:41 Adding the Splatters
09:45 Level Up This Style
10:35 Closing Tips + Paperlike Demo
12:43 Outro
---

---
LEVEL UP YOUR LETTERING
Combine the inky old typewriter style with other lettering styles to create a more interesting overall piece. Here's a bit of inspiration. I did this lettering artwork last October. It was such a fun one to make!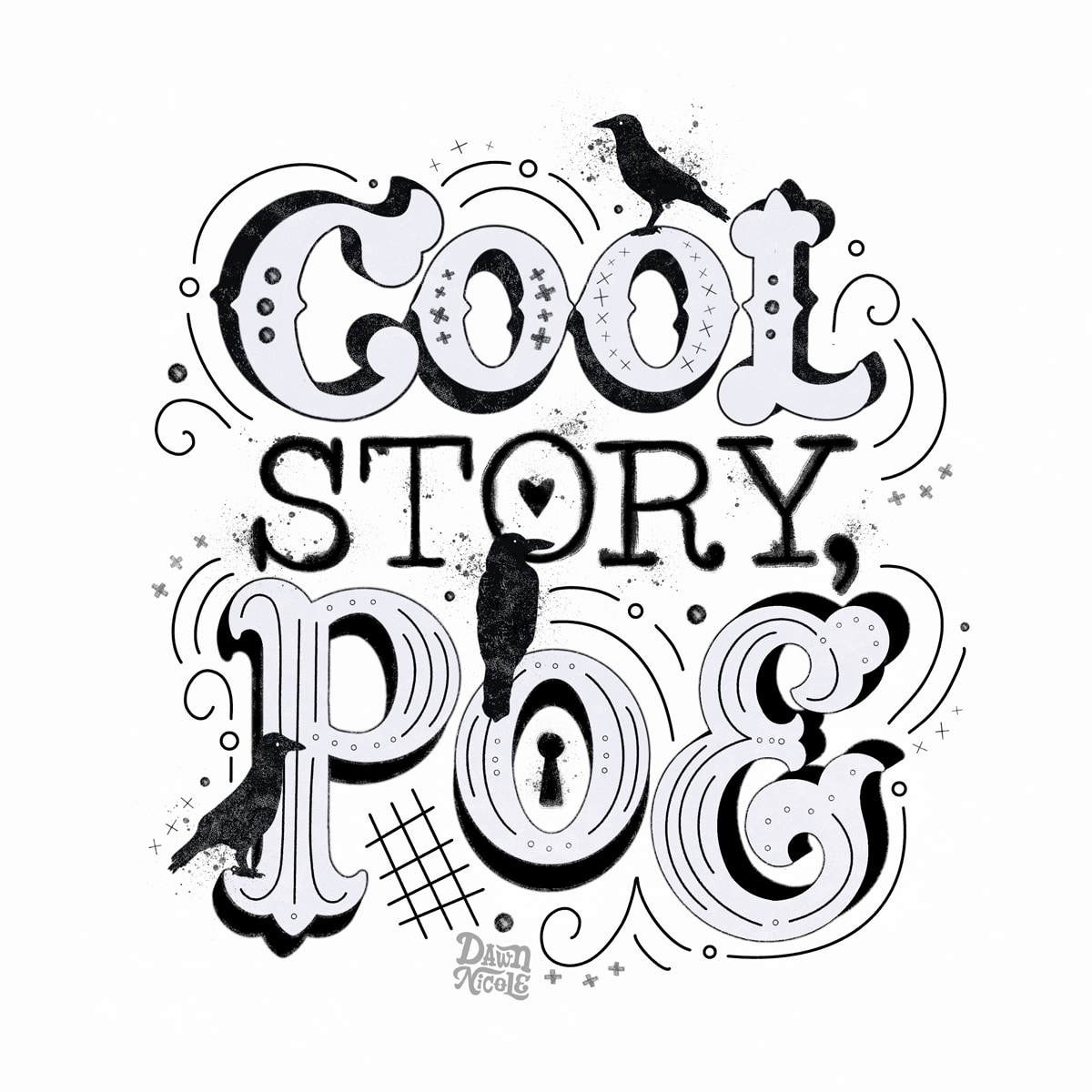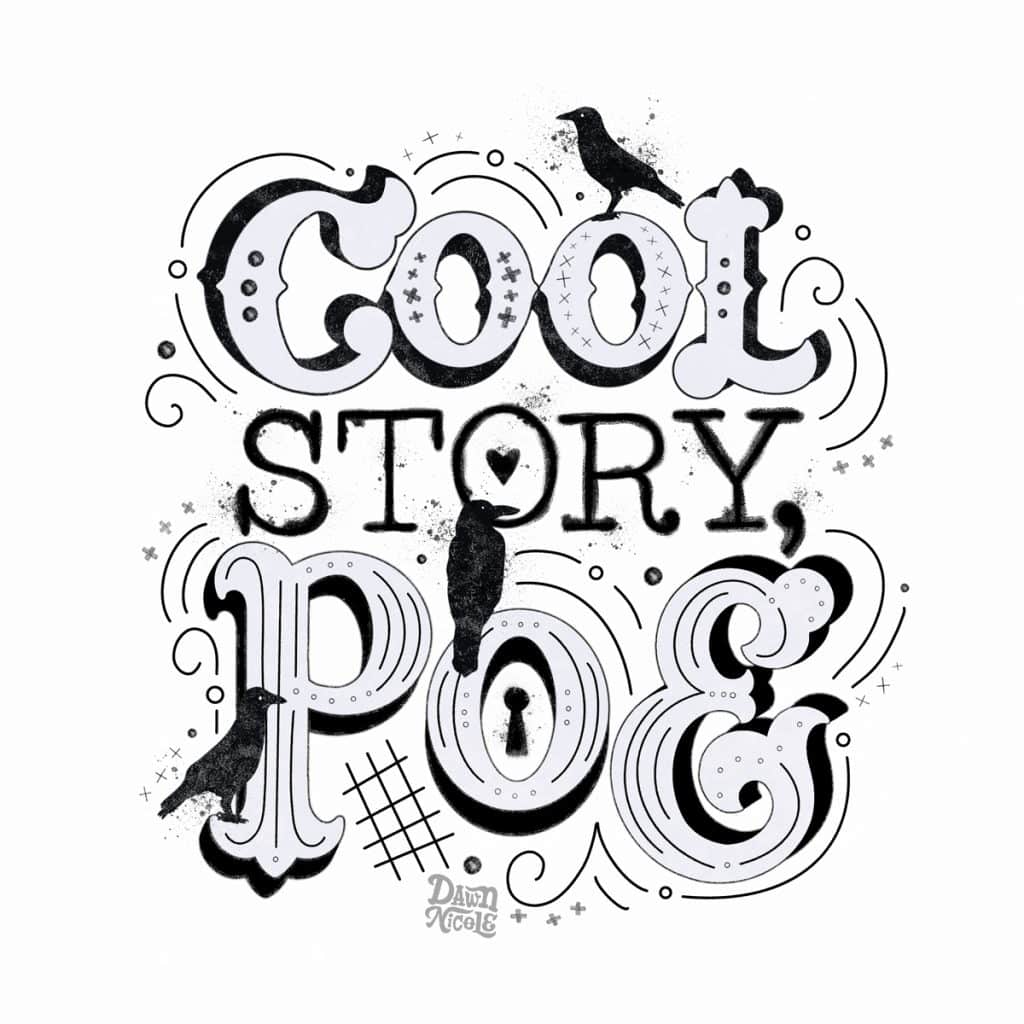 Happy creating!
I hope you enjoyed this Inky Old Typewriter Lettering Tutorial.


---
LET'S CONNECT
Facebook // Pinterest // Instagram // Shop