Long Shadow Lettering: Procreate Video Tutorial. Create this textured lettering with a long shadow and illustrations in five simple steps!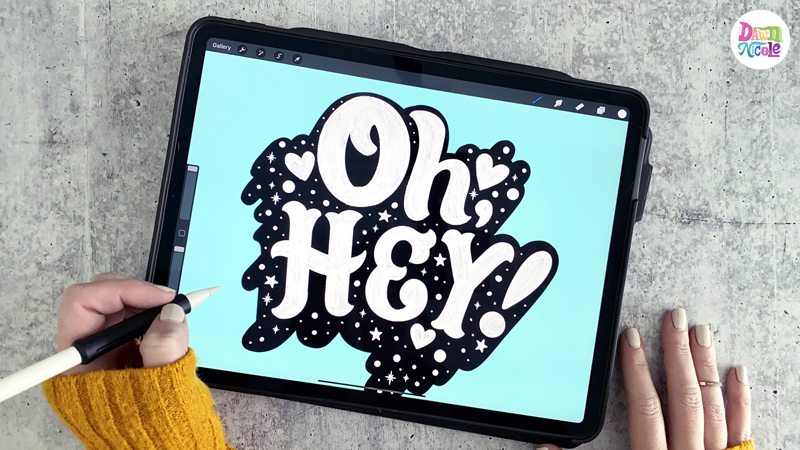 Long Shadow Lettering: Procreate Video Tutorial
When I released The Quinn Style Lettering Workbook, a section on "Ways to Make the Quinn Style Your Own" featured six different lettering styles.
You can see the six different styles on the page below. I promised to share some Procreate Video tutorials on these styles on the blog, and today I'm making good on that promise.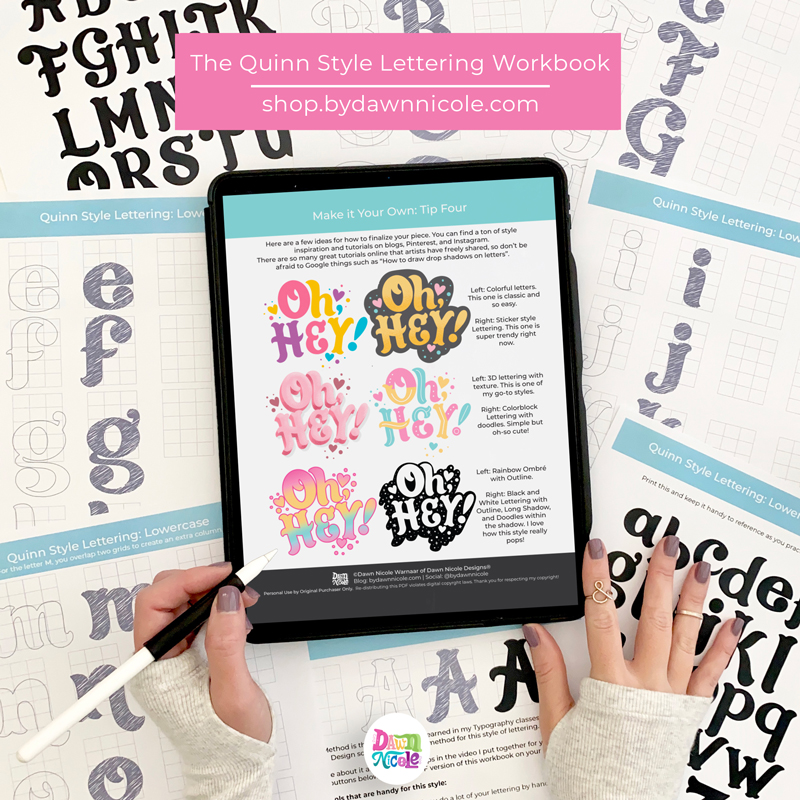 I'm showing you how to make Long Shadow Lettering for the first of several coming video tutorials.
---
Noteworthy Things
Before we get to the video lesson, here are links to a few things I mention in the video. You'll see me using these in the tutorial. These are optional, and you can follow along without them, but you can grab them if you want to get the same exact look.
Quinn Style Lettering. I used this lettering style for my "Oh hey!" artwork. You can learn in my latest hand-lettering workbook. You can read more about the Quinn Style Lettering Workbook here.
Calligraphy Crayon Procreate Brush. This is the brush I used in Step Five to create texture in my piece. It's from my Creative Lettering Procreate Brush Bundle.
Procreate Stamps. In Step Four, I used various stamps, mostly from my Celestial and Enchanted Winter Procreate Bundles.
Shop my Procreate Brush Sets →
---
Long Shadow Video Tutorial
Wach the under 10-minute video lesson below.
---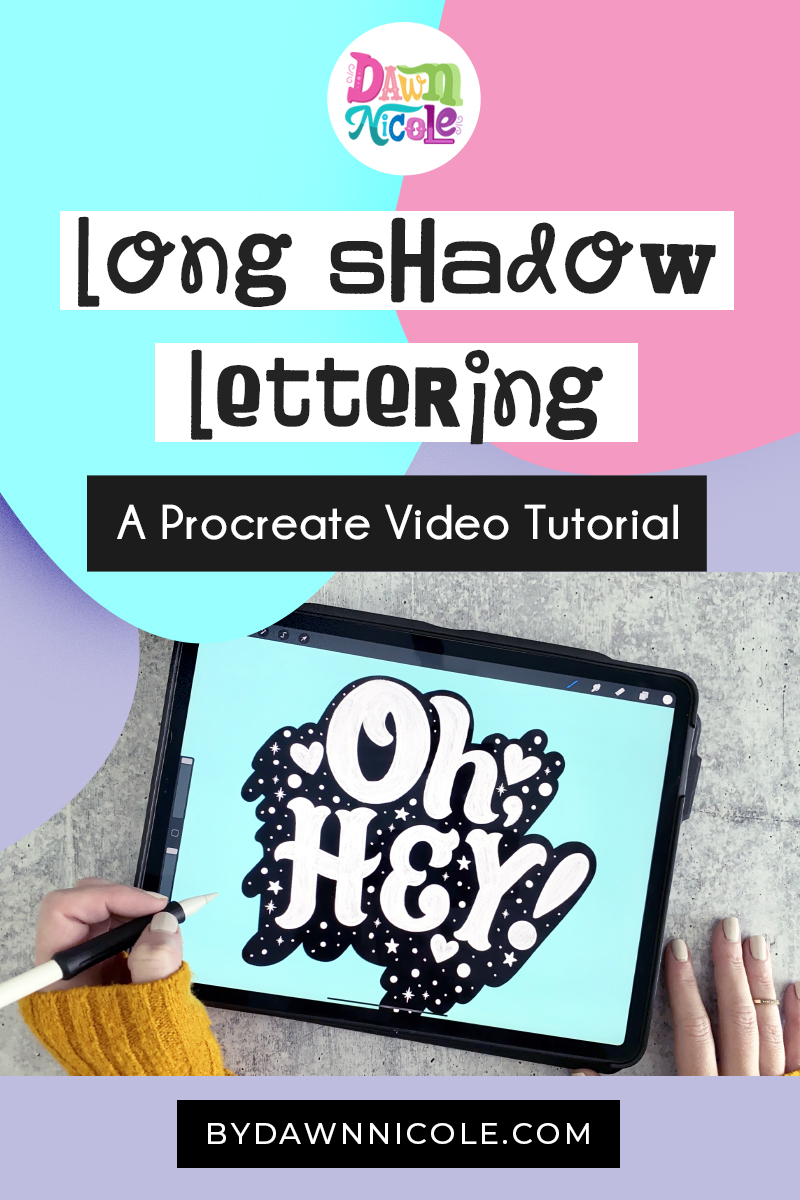 ---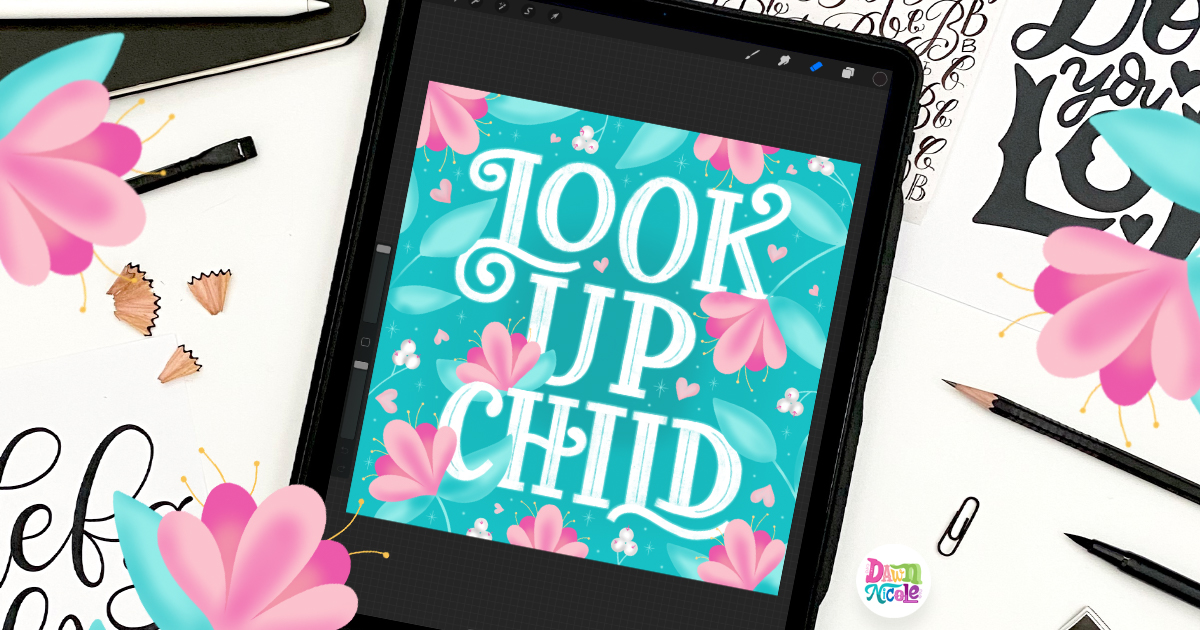 Want more free procreate tutorials?
Go to the Procreate Tutorial Archives →
---
LET'S CONNECT
Facebook // Pinterest // Instagram // Shop