Textured Ampersand: Procreate Video Tutorial. Grab the free color palette, and let's create this ampersand together step-by-step!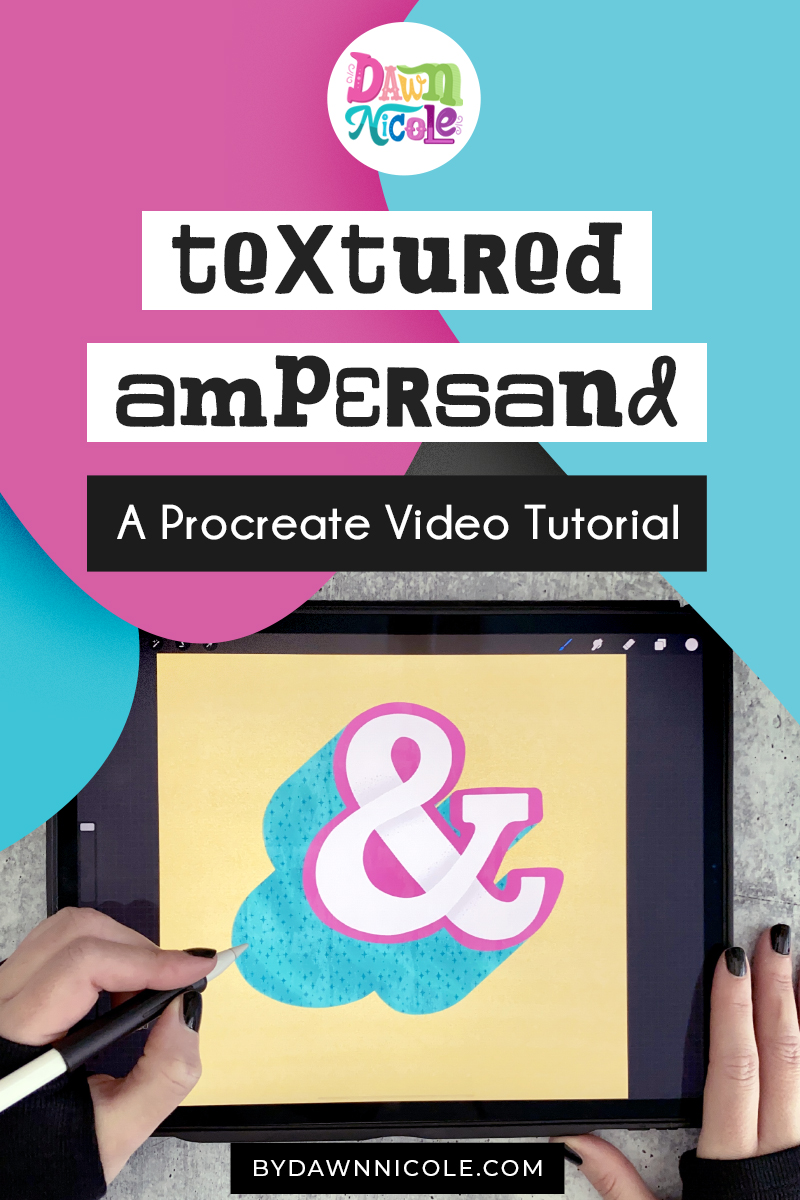 Textured Ampersand: Procreate Video Tutorial
After months of working on them, I just released a new set of Procreate Brushes: The Texture Brush Kit. The key to using texture brushes is to learn to use clipping masks. They may sound intimidating, but they're super easy and fun!
In today's video tutorial, which is just shy of 15 minutes long, I'll walk you through creating this ampersand step-by-step.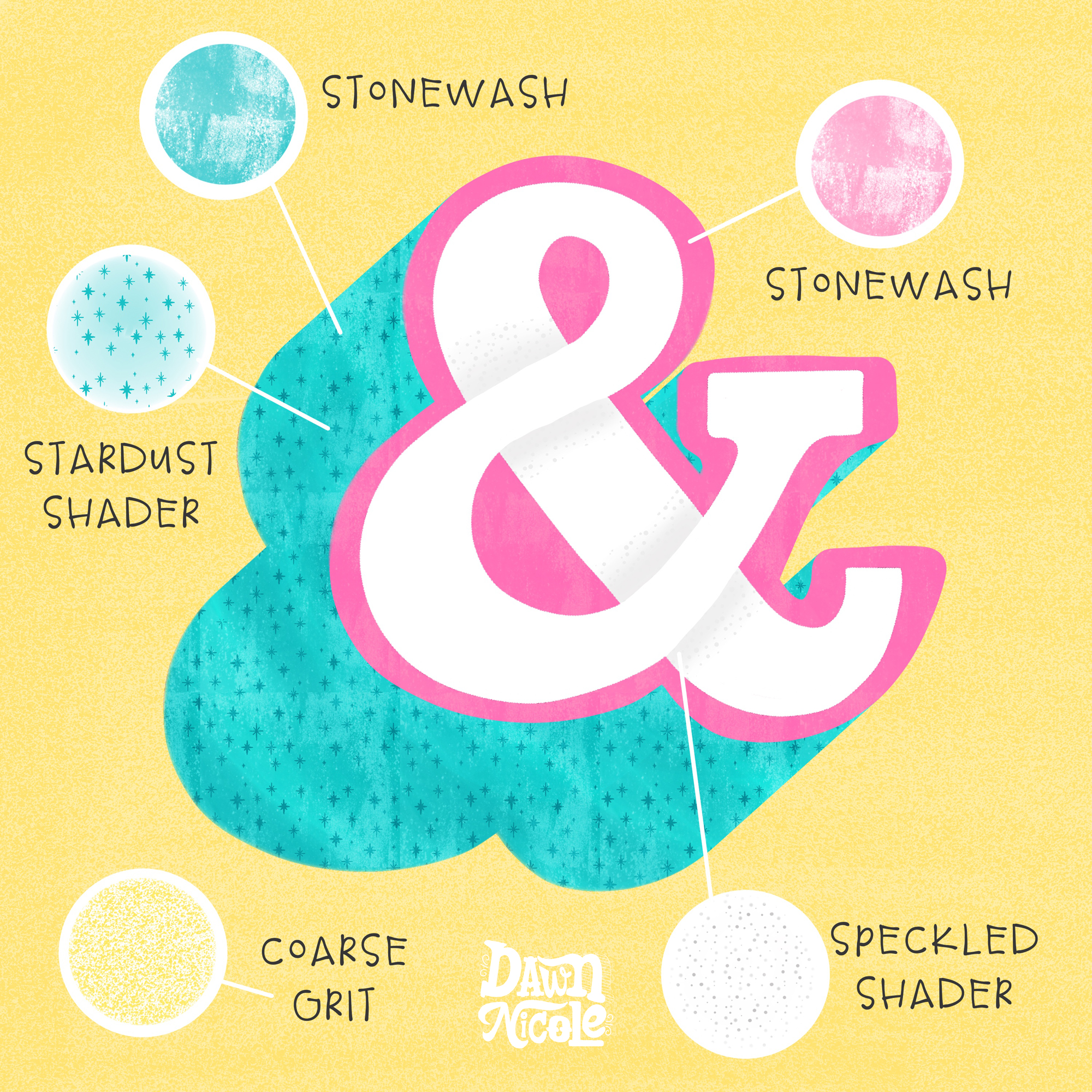 What You'll Need to follow along
Here's what you'll need to follow along with this Textured Ampersand lesson.
Procreate App + iPad + Apple Pencil
Stardust Ampersand Color Palette. You can grab it for free right here.
The Texture Brush Kit for Procreate. Grab it with the button below!
Get the Texture Brush Kit for Procreate →
---
The Basic Steps
I was going to write out all the steps for you, but when I write it all out in words, it sounds super confusing; showing you in the video (below) is really the best way to learn how to use the clipping masks and texture tools.
However, I think a screenshot of my layers may be helpful to you as you follow along with the video, so feel free to save the photo below to print out for reference as you work. 🙂
Textured Ampersand Video Tutorial
This video lesson is a bit shy of seven minutes, but it took me nearly four hours to film and edit!
---
Now, IT's YOUR TURN!
Now that you've learned some new skills try and see if you can re-create the other ampersand I did (below)! This one's a bit simpler, and I've labeled what I used to help you out a bit.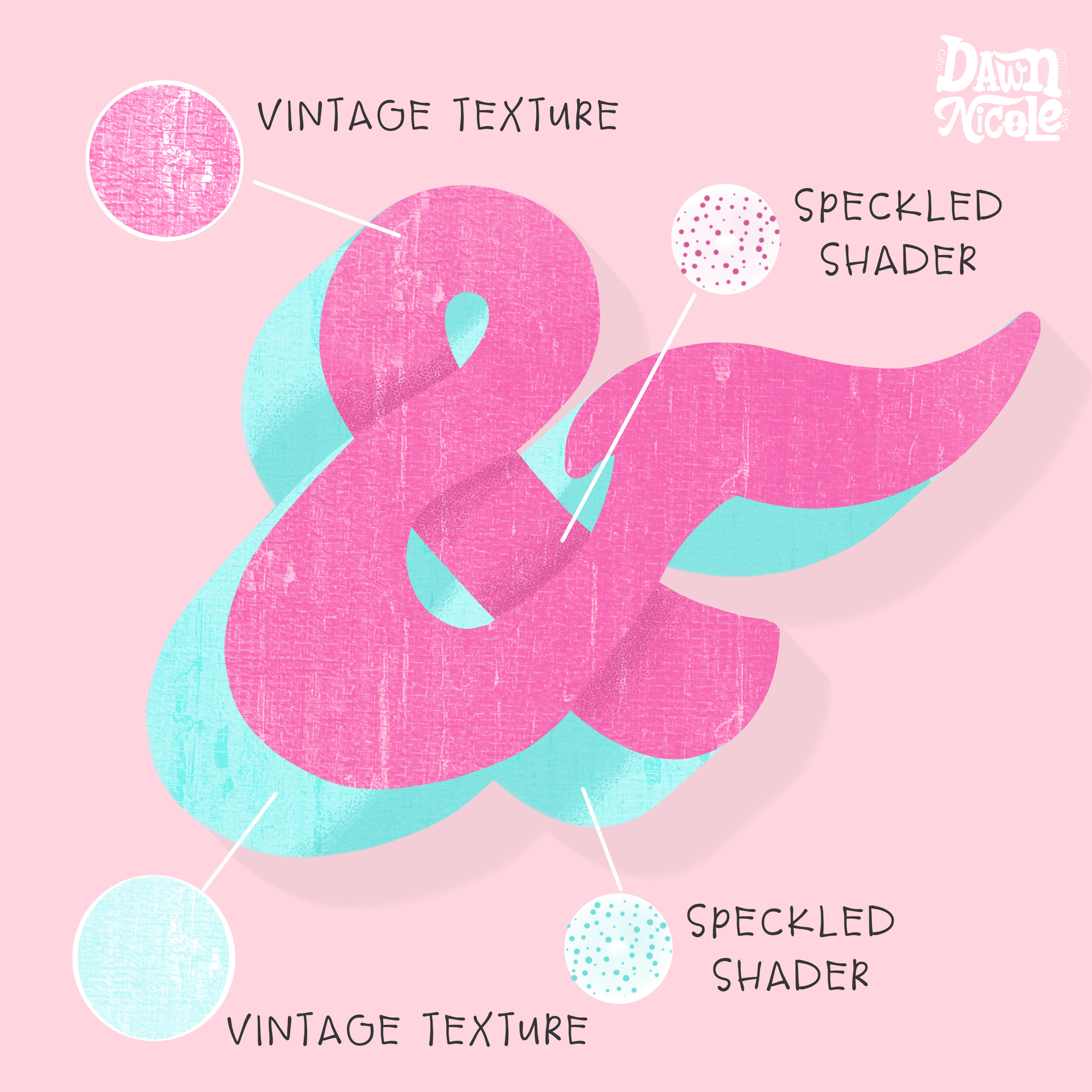 ---

---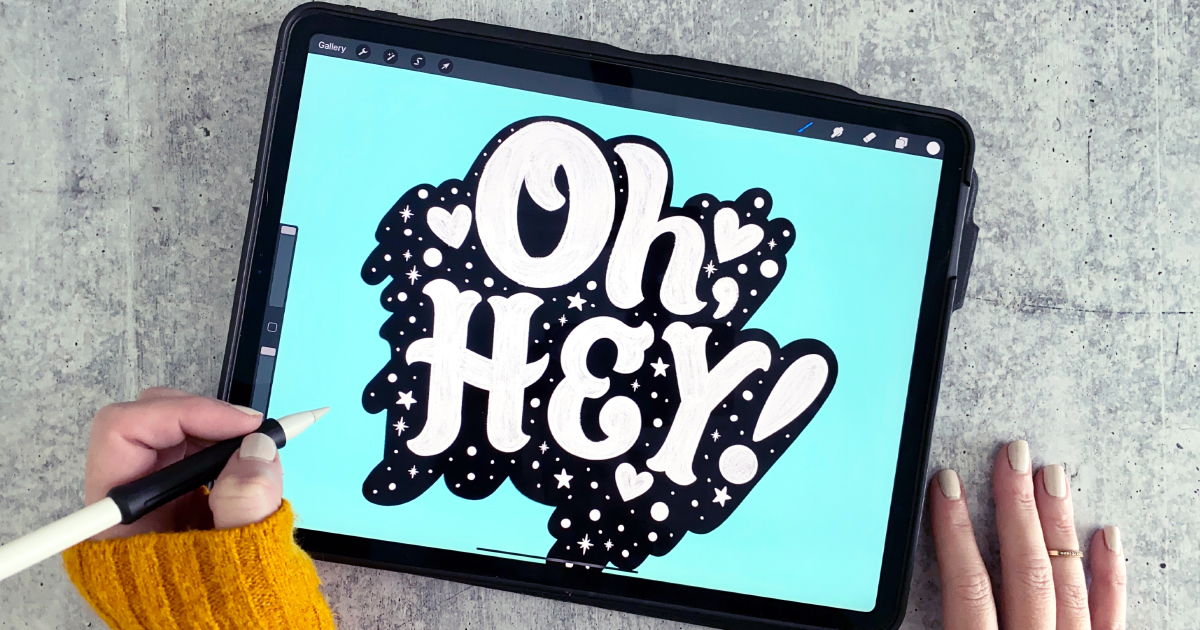 Want more free procreate tutorials?
Go to the Procreate Tutorial Archives →
---
LET'S CONNECT
Facebook // Pinterest // Instagram // Shop