Playful Serifs (Free Procreate Lettering Series!). You'll learn twenty-six different serif styles throughout this video series.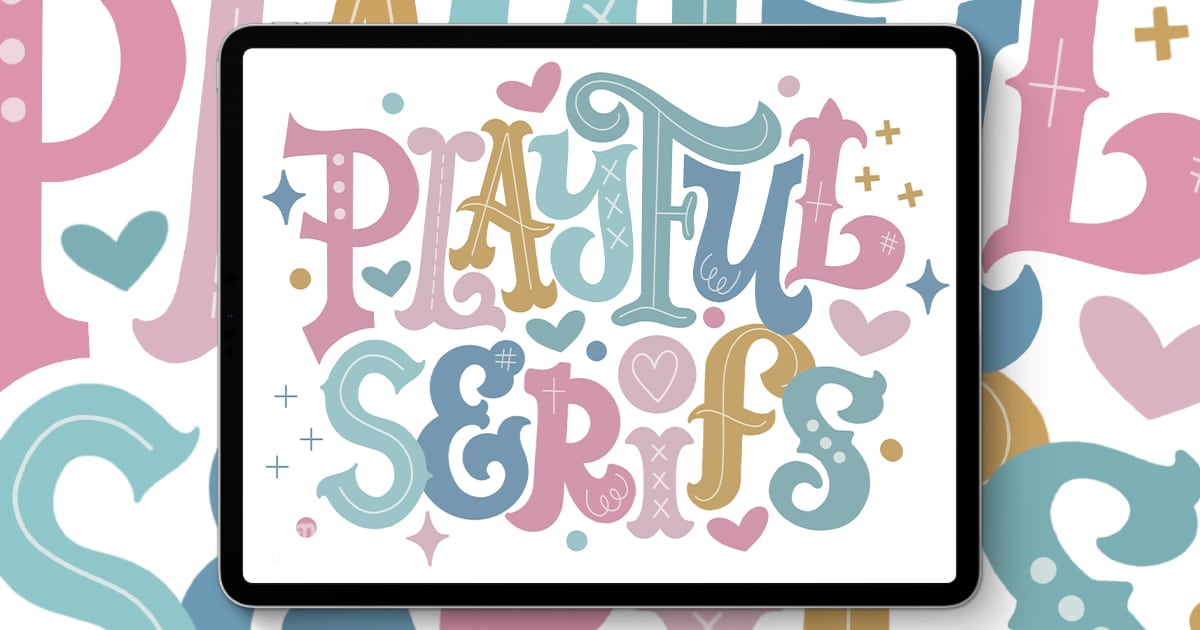 Playful Serifs (Free Procreate Lettering Series!)
Hey, creative friends!
I'm excited to announce this new Procreate Lettering video series, which just started on March 19.
Did I mention it's free?
what you can expect
26 Easy-to-Follow Procreate Video Lessons
A New Serif Style in Every Video
Procreate Tips and Tricks
By the end of the series, you'll have a super cute piece of wall art that serves as a reference sheet with all twenty-six serif styles.
Side note: I have this artwork completed, but I don't want to spoil the fun and share the finished piece until the end of the series. It's too much of a spoiler. However, I will say that you can expect it to look similar to the "Playful Serifs" logo I created for this series.
---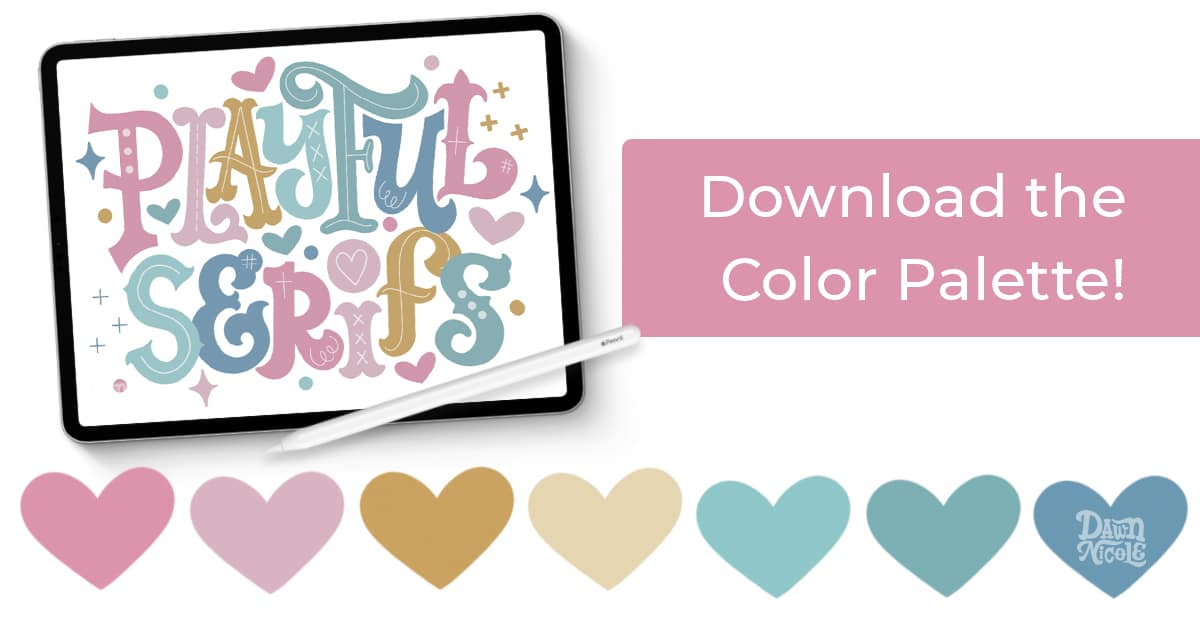 What You'll Need
Procreate App
iPad + Apple Pencil
Color Palette (download below)
JUST ADDED! Project Template*
*The Procreate format is for those following along on iPad, and the PDF is for those following along with paper and pencil.
Download the Procreate Color Palette
Download the Template (Procreate)
---
HOW TO JOIN THE FUN
Videos will be published both on my blog and YouTube channel. I've created a special email list just for this series. I'll send an email each time a new video lesson goes live.
Sign up below if you don't want to miss when a new video is posted!
Join the Playful Serifs Series (it's free!)
---
WHY I'm DOING THIS FREE SERIES
It's fun! And because Serifs, Procreate, and teaching the joy of lettering are my favorites.
I usually do a free video series yearly to help people learn the art of lettering. Check out all my Procreate Video Tutorials right here.
It's helpful for people who've purchased workbooks or Procreate Brushes from my Lettering Shop.
It coincides with the pre-sale launch of my upcoming book, The Art of Playful Lettering with Better Day Books. I'll let you know when the pre-order option is live. Sneak peek below. Woohoo!
---
The Art of Playful Lettering
My Book is now available for pre-order on Amazon!
Pre-Order The Art of Playful Lettering!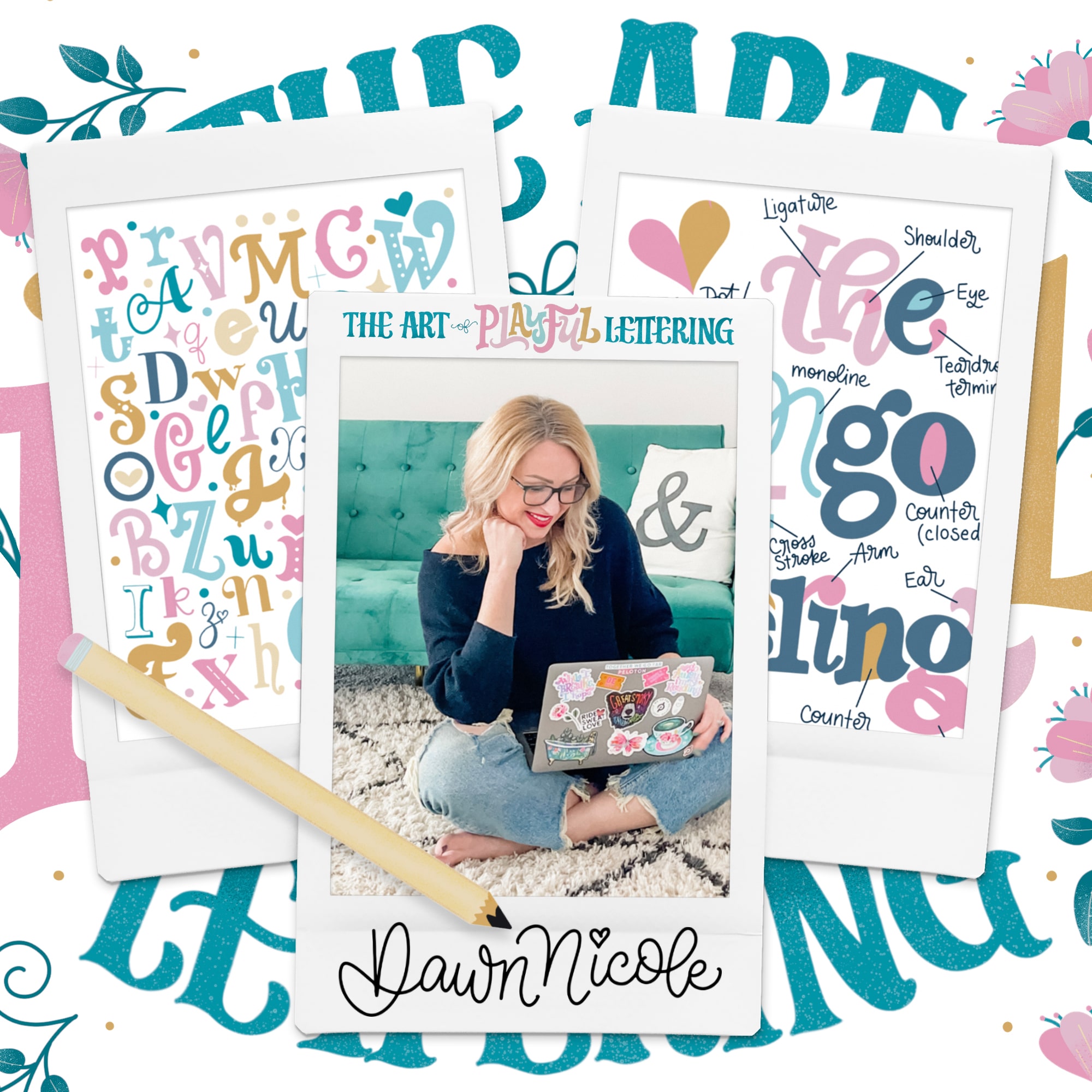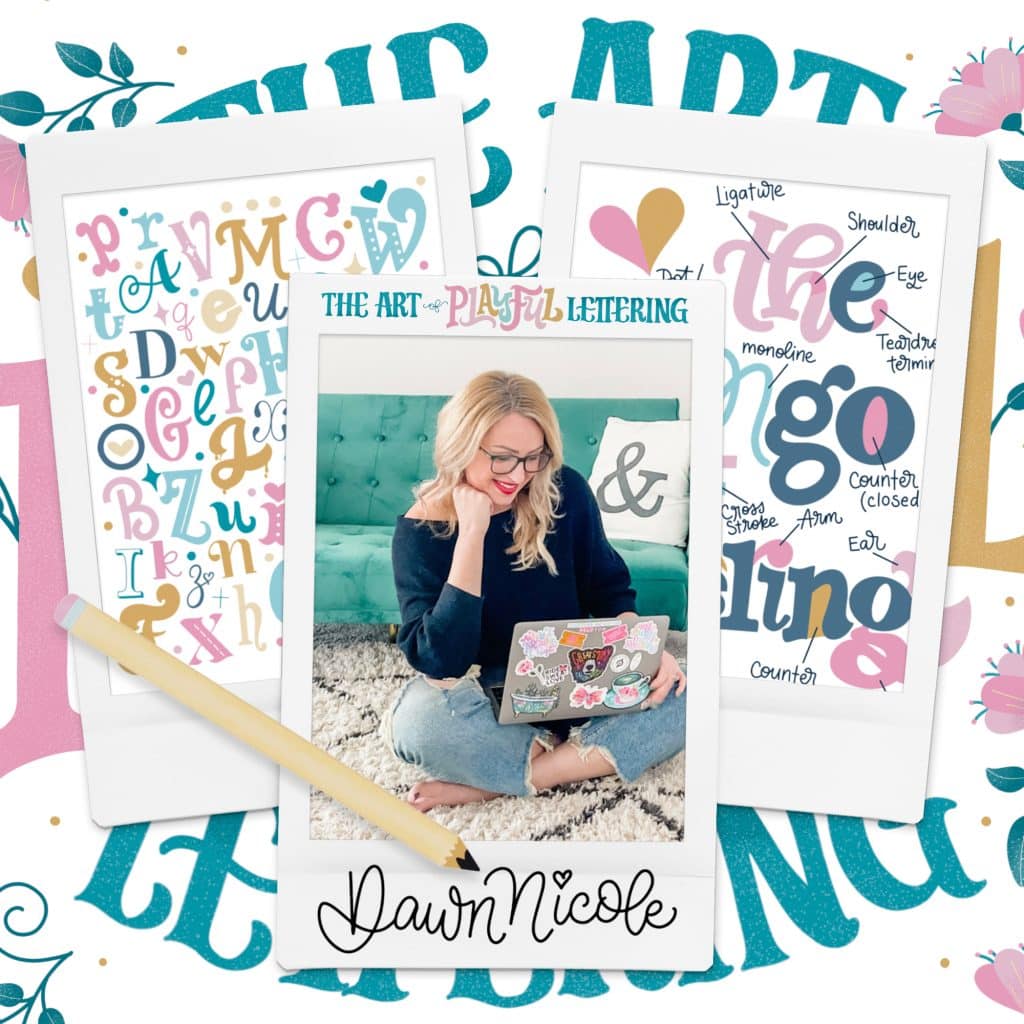 ---
I can't wait to go through the Playful Serif Series with you!
---

---
LET'S CONNECT
Facebook // Pinterest // Instagram // Shop

---



---