Rainbow Drop Shadow Procreate Tutorial. Follow along with my video lesson to create this fun and easy lettering in Procreate.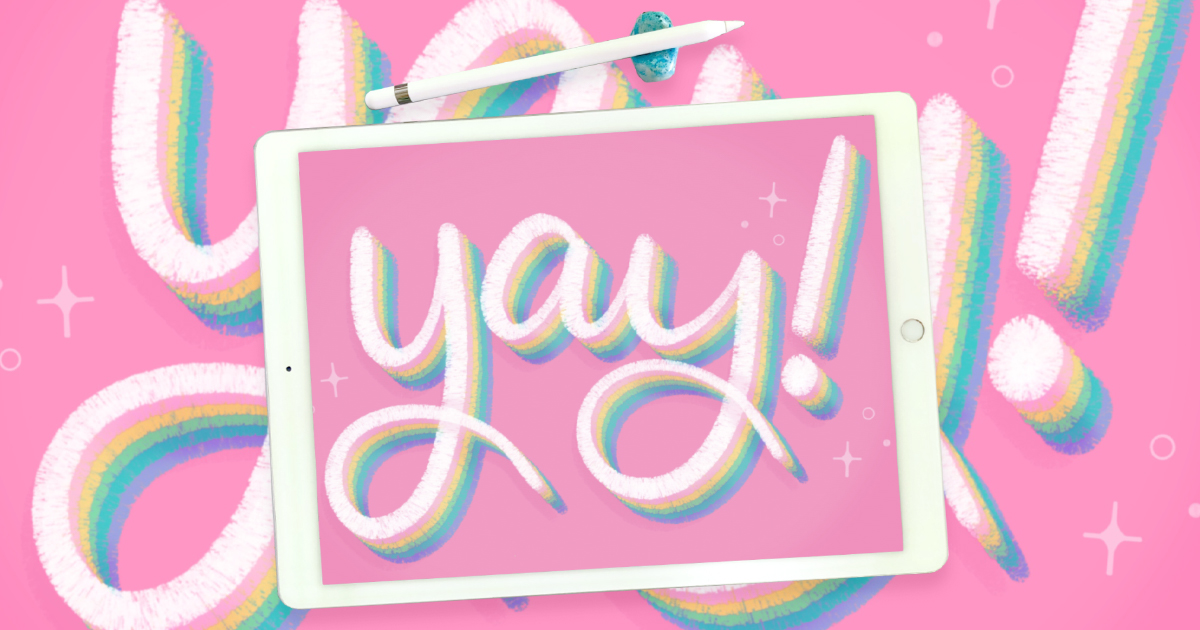 Rainbow Drop Shadow Procreate Tutorial
Whenever I release new Procreate Brush Kits, I always like to share a few free tutorials on the blog to show you examples of what you can create with them.
For today's beginner-friendly tutorial, we're using a few brushes and stamps from The Creativity Kit and The Texture Kit.
You can always follow along using brushes you already own as well. 🙂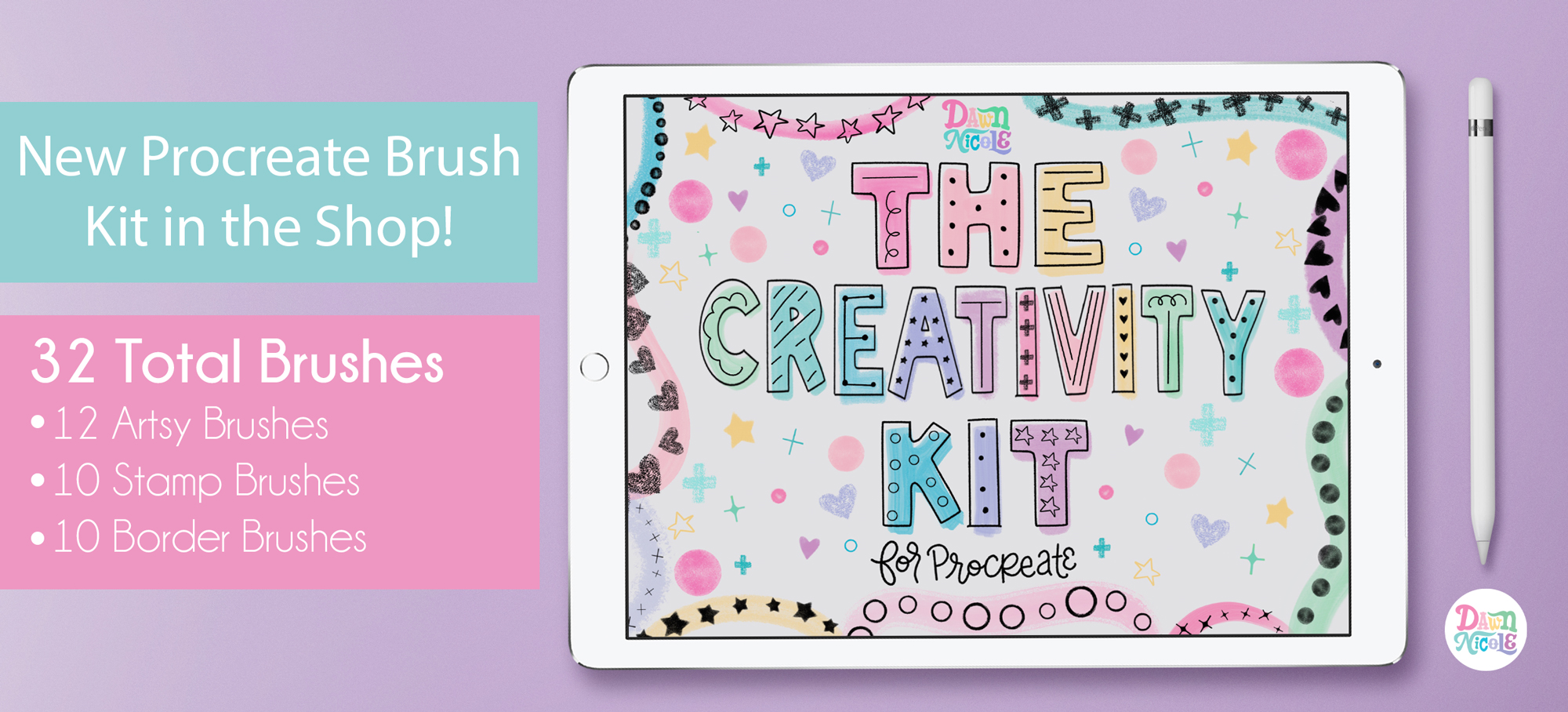 Get The Creativity Kit for Procreate
What We're Creating
Here is the Rainbow Drop Shadow lettering piece we'll create together today.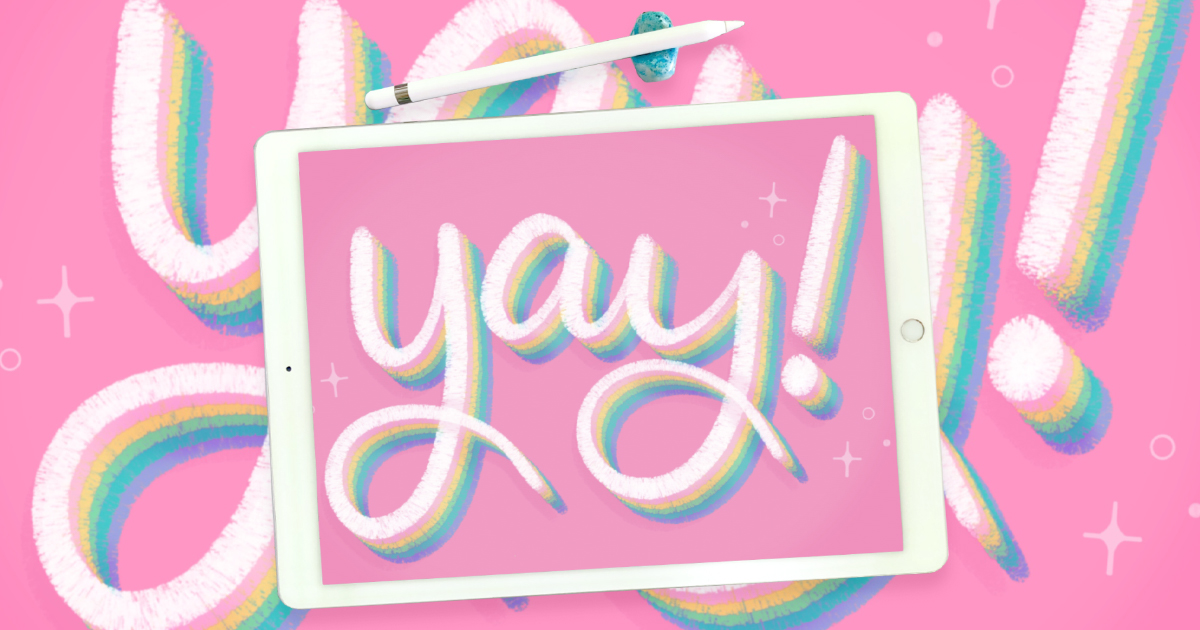 Here's what you'll need for this tutorial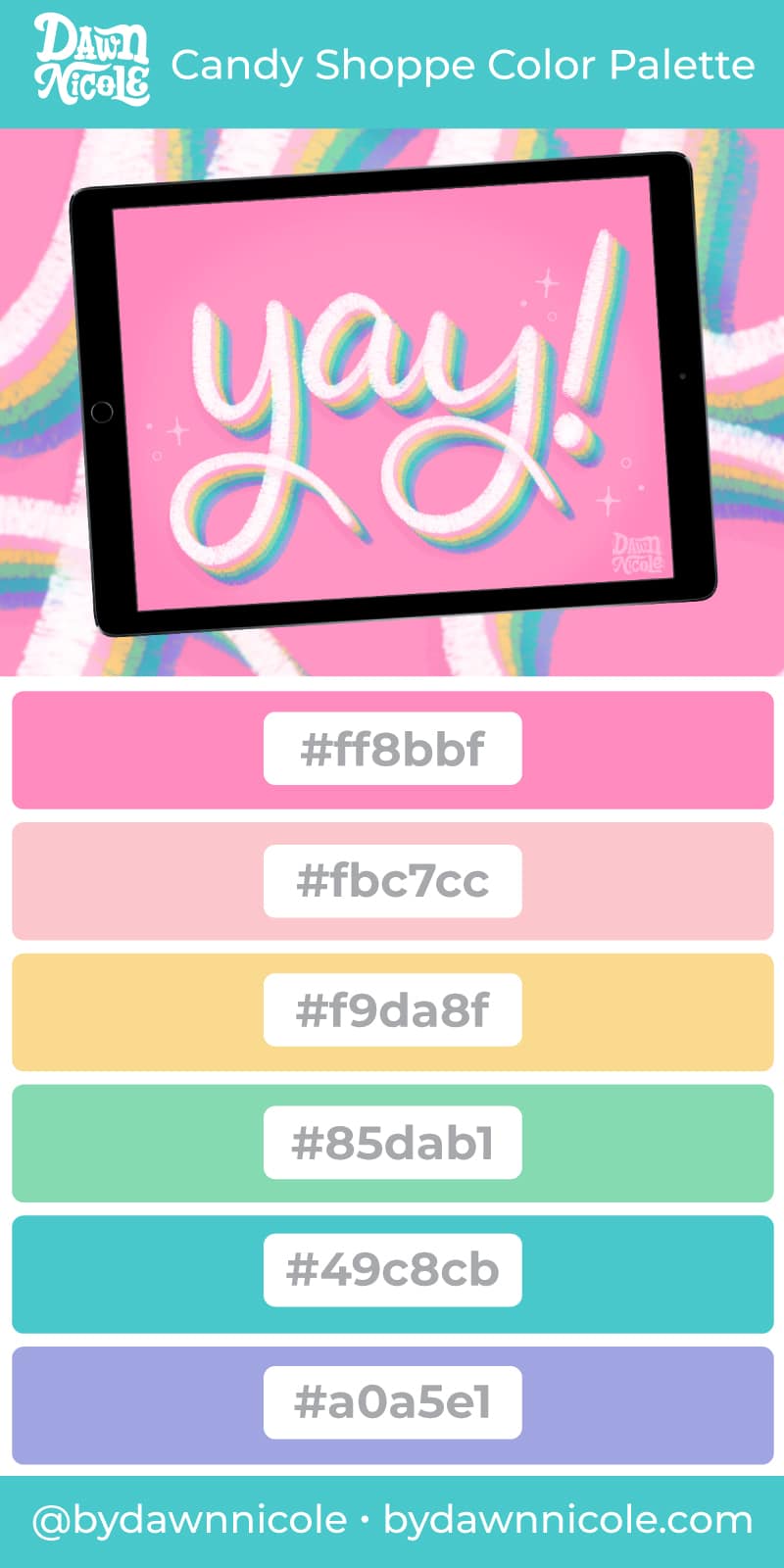 the CANDY SHOPPE Color Palette
Right-click or screenshot the photo above and save it to your iPad to set up a custom color palette.
Learn How to set up Custom Color Palettes in Procreate here.
Use them in design programs such as Photoshop and Illustrator.
Match your physical art supplies (markers, colored pencils, watercolors, etc.) to the palette and work the old-school way!
OFFSET + OUTLINED LETTERING: VIDEO LESSON
Here are the basic steps (it's so easy)!
These steps will likely make more sense when you watch the video. 😉
Change your background to pink (or desired color).
Draw the "Yay!" lettering on a new layer.
Swipe left and duplicate the layer. Make sure it's at the bottom. Change the lettering color. Tap the layer 20 taps to the right and 20 taps down as shown in the video lesson.
Repeat step 3, always duplicating the bottom layer until you have as many colorful layers to your shadow as you'd like.
Duplicate the bottom "Yay!" one more time and change it to a pink color slightly darker than your background. Drag it into position as the shadow of the main Rainbow Drop Shadow lettering.
Add shading to the Rainbow Drop Shadow and parts of the "y's" that cross over each other.
Add a background highlight.
Use fun stamps on a new layer as the final step.
The Video Lesson
The video lesson is just a bit over 11-minutes long.
---
VIDEO OUTLINE
If you want to skip or re-watch any tutorial portions, here are the timestamps for each section.
00:00 Intro
00:14 Welcome + Overview
00:42 Canvas, Background, Yay! Lettering
02:08 Duplicating + Positioning Layers to Create the Rainbow Drop Shadow
03:49 Adding the Final Shadow and Shading
08:42 Adding a Background Highlight
09:16 Stamp details
11:04 Closing + Outro
---
Try other color palettes!
You can, of course, use this same technique with different color palettes. I used this style on an Ampersand a few years ago using the Happy Heart Color Palette.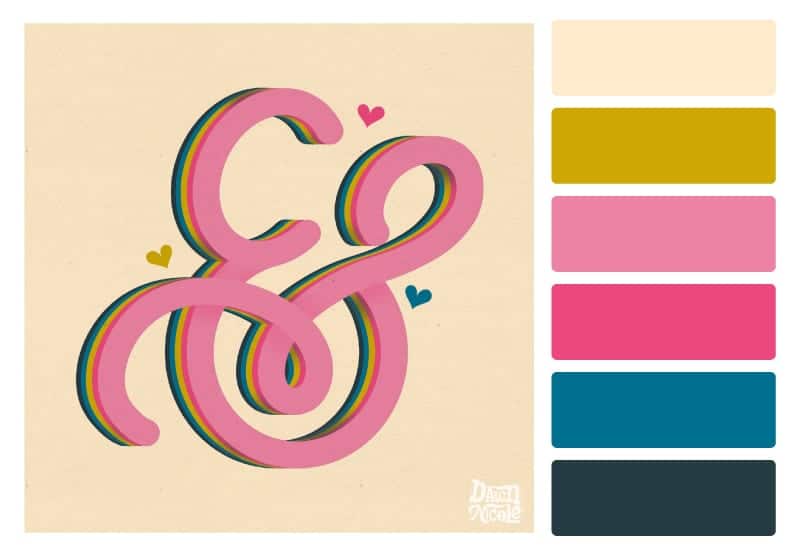 ---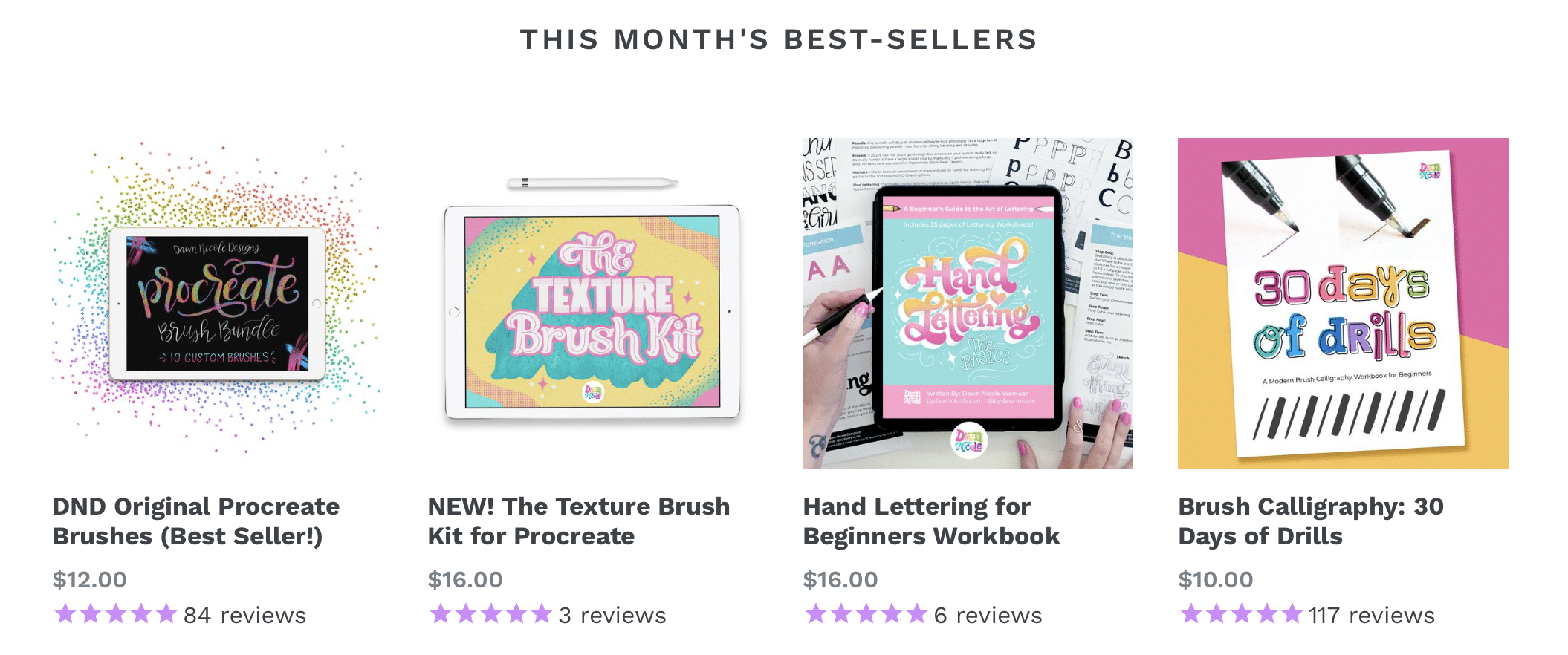 ---
Rainbow Drop Shadow
I'd love to see what you create! Post your version and tag me on Instagram at @bydawnnicole.
LET'S CONNECT
Facebook // Pinterest // Instagram // Shop