November Birth Flowers Drop Cap Tutorial. Follow along with my step-by-step video for creating this floral letter in Procreate.

November Birth Flowers Drop Cap Tutorial
---
Can you believe we only have one more month left after this one? I can't say that Mums are my favorite flower, but they're synonymous with Fall and always make an appearance on my Fall Porch Décor. They're also the November birth flower, so we'll be using them in this month's Drop Cap design!
The video tutorial is just shy of 45 minutes long, and you'll most likely need to press pause along the way. You can expect this project to take you about 60+ minutes to complete.
---
New to this series?
I recommend completing the previous lessons and then returning to this one, as some lessons build on things taught in prior tutorials.

What You'll Need to Follow Along
iPad and Apple Pencil
Procreate App
November Color Palette (Download it free below. It's in a Procreate-specific format)
A Variety of Procreate Brushes. Mainly a basic monoline brush, a texture brush, and a few simple stamps from The Creativity Kit. The main texture brush I'll be using is the DND Burlap Texture Brush from my Texture Kit 2 Brush Set. You can use a different one if you'd like, though! 🙂
Drop Cap Reference Sheet. I created a worksheet you can print and reference as we work through the step together.
Click the buttons below to download the freebies!
November Drop Cap Reference Sheet
Procreate Color Palette for November
---
Watch the NOVEMBER Birth Flowers Drop Cap Tutorial Video Lesson
Follow along with the video below to create this 3D letter N.
This month's video lesson is just under 45 minutes long.
---
VIDEO OUTLINE
If you want to skip or re-watch any tutorial portions, here are the timestamps for each section.
00:00 Intro
00:20 Project Overview
01:09 Creating the Letter N
09:10 Creating the Letter Outline
11:16 Creating the 3D Inset
14:07 Creating the Extrusion
15:55 Creating the Shadow
17:26 Adding the Background Color
18:05 Adding The Burlap Texture
21:22 Altering the Shadow to Blend into the Background
21:52 Adding shading to the 3D elements
24:52 Note on Shading Options Using Multiple Textures
26:19 Drop Cap Inline Details
29:16 Creating the Mum Florals
35:50 Adding the vines, hearts, and dot details
40:49 Exporting as a PNG
41:36 Optional Edit
42:30 Closing Comments
43:01 Outro
---

NEW IN THE SHOP!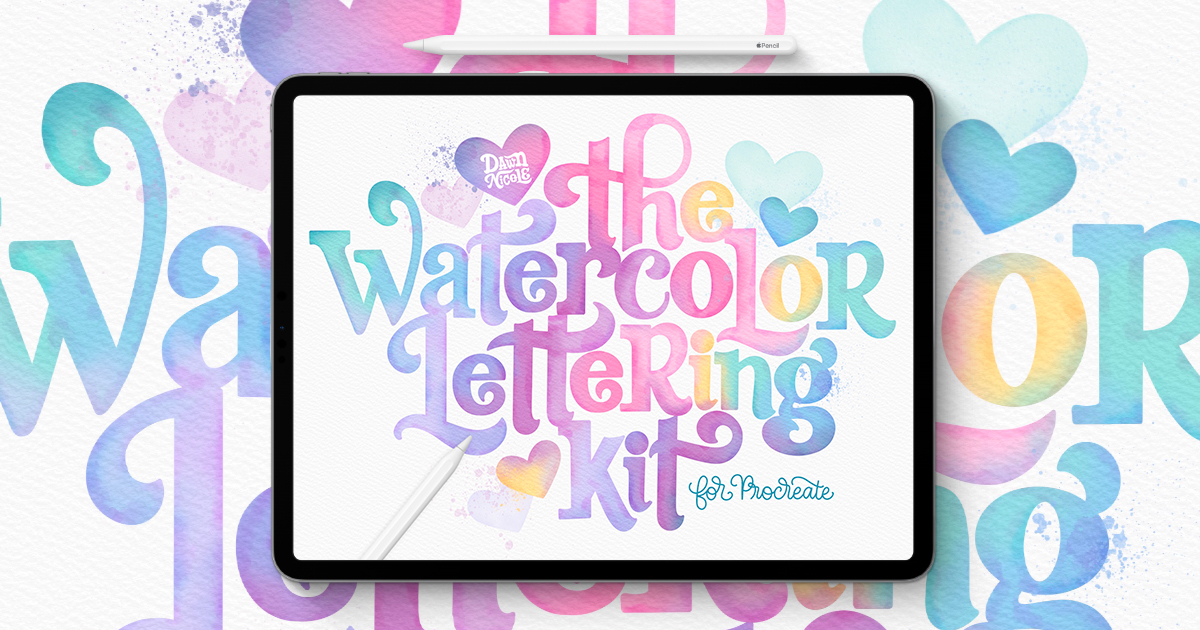 ---
Happy creating!
I hope you enjoyed November's video lesson.
Stay tuned for the December Floral Drop Cap Tutorial.
Just one more month to go in this series!
LET'S CONNECT
Facebook // Pinterest // Instagram // Shop